Supreme Court collegium considers reforming appointment process
There's no statutory framework or constitutional requirement that ensures adequate representation of various castes, communities and women among judges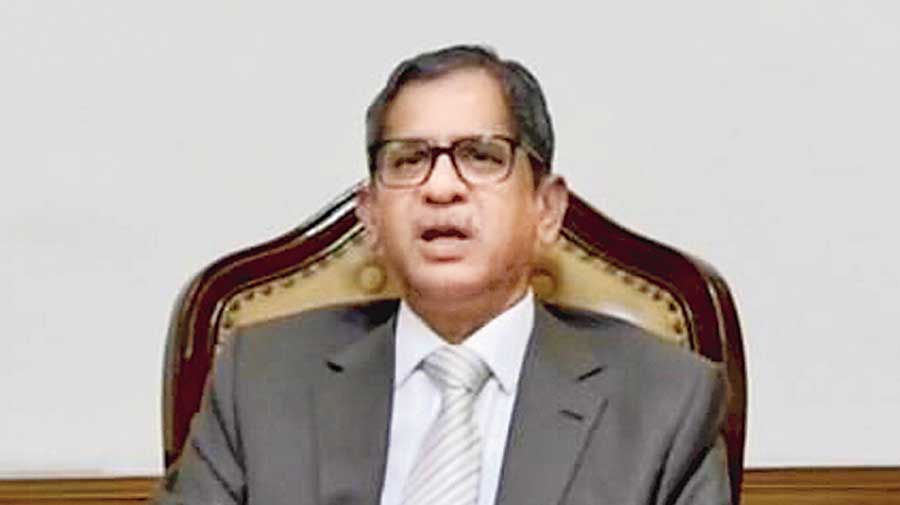 ---
New Delhi
|
Published 07.06.21, 01:07 AM
|
---
The Supreme Court collegium is considering reforming the judicial appointment process by inducting more members of the Scheduled Castes, Scheduled Tribes, Other Backward Classes, minorities and women as judges of the high courts and the apex court, sources in the judiciary said.
There's now no statutory framework or constitutional requirement that ensures adequate representation of the various castes, communities and women among judges, in contrast to higher-education seats and government jobs.
It would, therefore, be a first in the history of the Indian judiciary if the Supreme Court and the high courts adopt a policy of appointing what they consider an adequate number of judges from the socially disadvantageous sections, even if without a legislative or constitutional mandate.
Sources told The Telegraph that Chief Justice of India N.V. Ramana had on Friday evening broached the subject during extensive discussions with the chief justices and acting chief justices of all the 25 high courts.
Justice Ramana said the high court collegiums must recommend a number of candidates from the Dalit, tribal, OBC and minority communities and women for the posts of their judges, following which the appointments could be cleared by the Supreme Court collegium, the sources said.
They said Justice Ramana had repeatedly emphasised the need to give adequate representation to the marginalised sections to ensure "the functioning of the high court truly reflects the vast social diversity of the country".
The reported move comes amid complaints from the Bar and civil society that Dalits, tribal communities, minorities and women are not adequately represented among Supreme Court and high court judges.
For instance, the Supreme Court has never had a woman Chief Justice or Christian Chief Justice and currently has little representation from the Dalit, tribal or minority communities. 
The top court now has only one Dalit judge in Justice Bhushan Gavai who will become the Chief Justice of India on May 14, 2025, for a brief period of six months and 10 days.
It also has only one Muslim judge, Justice Abdul Nazeer, and a single woman judge, Justice Indira Banerjee.
The Supreme Court has, however, had four Muslim Chief Justices in the past: Justice M. Hidayatullah, Justice M. Hameedullah Beg, Justice A.M. Ahmadi and Justice Altamas Kabir.
Sources privy to Friday's meeting said Justice Ramana had asked the high court collegiums to keep in mind the constant demand from the Bar associations that advocates of standing who have completed 10 years' practice be considered for appointment as Supreme Court and high court judges.
The 25 high courts are now functioning with 650 judges against a combined sanctioned strength of 1,080, with the vacancies numbering a staggering 430 as of June 1, 2021.
The Supreme Court has four vacancies from a sanctioned strength of 31 judges, including the Chief Justice. Two judges — Justice R.F. Nariman, the second senior-most judge, and Justice Ashok Bhushan — are to retire on August 12 and July 4, respectively, this year.