Safety audit of airlines, airports ordered
Ministry has requested the directorate-general of civil aviation to file a report immediately on the Jet Airways flight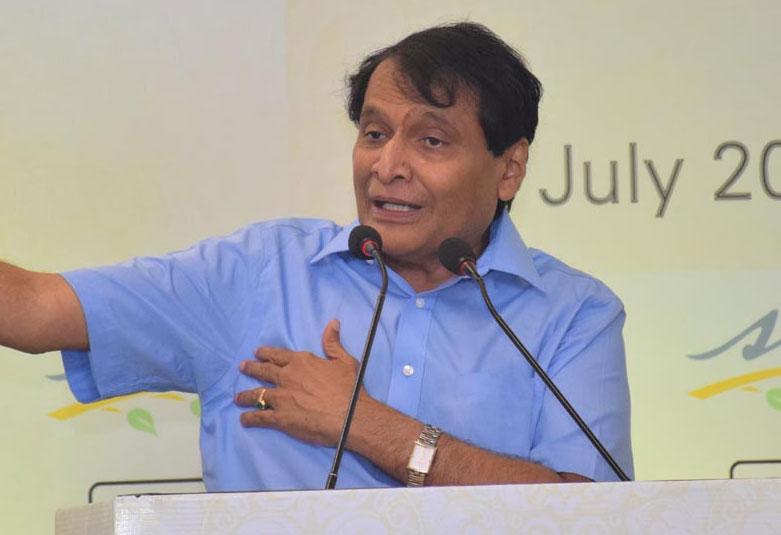 Suresh Prabhu
File picture
---
NewDelhi/Mumbai
|
Published 20.09.18, 10:07 PM
|
---
Civil aviation minister Suresh Prabhu on Thursday ordered a safety audit of all scheduled airlines, airports and flying schools after loss of cabin pressure in a Jet Airways flight left 30 passengers bleeding from the nose and ears.
Aircraft have also been known to land on the wrong runway, and narrowly averted mid-air collisions in recent months. Prabhu has asked for the report within 30 days.
The civil aviation ministry has taken cognisance of Thursday's incident and requested the directorate-general of civil aviation, the aviation regulator, to file a report immediately.
Several working and retired pilots have suggested the incident in Thursday morning's Mumbai-to-Jaipur flight may have been a result of cockpit-crew error.
Officials with the aviation regulator said the pilots had "forgotten" to turn on a switch that helps regulate cabin air pressure — a process that is part of the standard pre-flight checks.
"There are check-lists and safety procedures that are to be followed. It is the very basic thing to follow once inside the cockpit," a Gurgaon-based pilot with another airline said, asking not to be named.
"Read out the instruction and check. Had this been followed there is no reason why such a thing would have happened."
A sudden loss of cabin pressure at a high altitude can cause passengers and crew to lose consciousness without any warning.
"So, it is extremely important to put on the oxygen mask as soon as they are released. Time is crucial during a mid-air crisis, and any delay could cause damage," an airlines official said.
A retired pilot said: "The crew turns on the bleed switch and the outflow valve begins to close and the cabin starts to pressurise during takeoff.
"It takes 20 minutes for an average aircraft to reach 30,000 feet. At this stage the cabin pressure is kept equivalent to the (pressure at an) altitude of 7,000 feet, causing very mild discomfort."