Ukraine crisis: 8 to 10 students can be brought home: BJP lawmaker
Arvind Bellad made the comment while responding to a question on the progress in repatriating the body of Naveen Shekharappa Gyanagoudar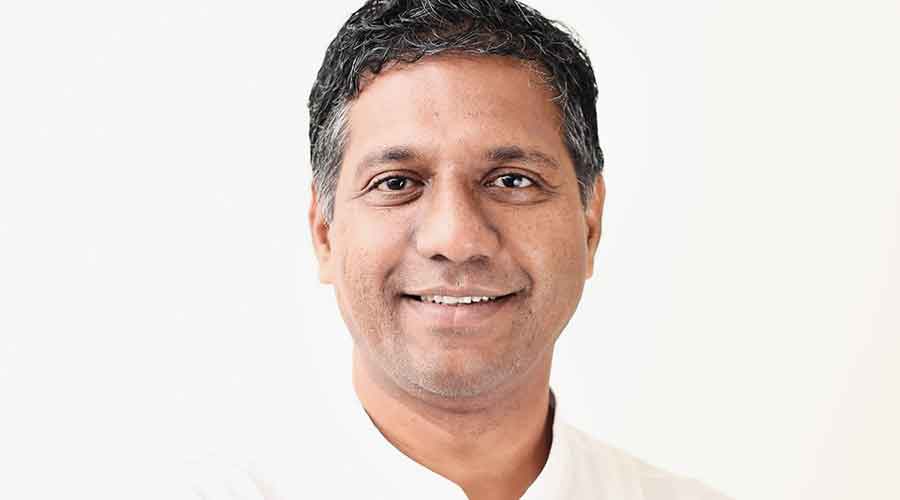 Arvind Bellad.
File photo
---
Bangalore
|
Published 04.03.22, 02:13 AM
|
---
BJP lawmaker Arvind Bellad has said eight to 10 students can be brought home from Ukraine instead of the body of Naveen Shekharappa Gyanagoudar, the medical student from Karnataka who was killed in Russian shelling in Kharkiv.
The MLA made the comment while responding to a reporter's question in Dharwad on Thursday on the progress in repatriating the body of the 22-year-old who was a fourth-year student at Kharkiv National Medical University.
"Efforts are being made. But it is a war zone. You know how a war zone would be," Bellad said. "When it is difficult to bring people, bringing a body would be more difficult. Because more space is needed to bring a body, while eight to 10 people can be brought (in the same space). It is taking some time due to such challenges."
Prime Minister Narendra Modi and Karnataka chief minister Basavaraj Bommai were among leaders who spoke to Naveen's father, who lives at Chalageri village in Haveri district. The chief minister had assured the family that his office was doing everything to bring home the body and on Wednesday iterated that doing so was the "top priority" of his government.
Bellad, who was among the aspirants to replace B.S. Yediyurappa as chief minister in July last year, said all efforts were being made by the Prime Minister and the ministry of external affairs to evacuate the students stranded in Ukraine.
"All efforts are being made to bring back our students stranded in Ukraine, as our Prime Minister and the ministry of external affairs are in touch with the authorities there," Bellad said.
Naveen's parents have been requesting the authorities to help repatriate their son's body at the earliest.
His father Shekarappa had on Wednesday told reporters who met him at the village, 370km from Bangalore, that the family was waiting for information regarding the repatriation of Naveen's body.
The Opposition Congress has yet to react to Bellad's comment since all its leaders were participated in a massive rally in Bangalore demanding the much-awaited Mekedatu drinking water project.