Respect others' sovereignty: Myanmar
Drum-beating by Indian ministers forces neighbour to speak out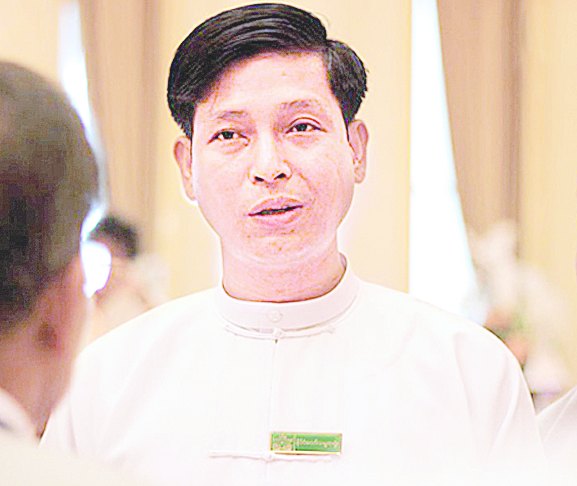 ---
Published 12.06.15, 12:00 AM
|
---
New Delhi, June 11: Myanmar will not allow any foreign military operations in its territory, and other countries must respect its sovereignty, its presidential office has said in the strongest signal yet that India's chest-thumping after this week's anti-militant operations has irked a key neighbour.
"We will not allow any foreign military operations in Myanmar territory," Zaw Htay, director in the Myanmar President's office told The Telegraph today in a telephone interview from Nay Pyi Taw, the country's new capital. "And I want to say this to you - every country must respect the other country's sovereignty."
Zaw Htay's comments underscore a fast-growing concern in India's strategic establishment that the drum-beating machismo demonstrated by a series of ministers could hamper future operations for which New Delhi will need help and support from Myanmar.
Sections in India's security establishment have already indicated that they are planning follow-up covert operations to the Tuesday morning raid that the army carefully described as "along the India-Myanmar border".
Junior information and broadcasting minister Rajyavardhan Rathore had first emphasised that the Indian army "went into" Myanmar to target militant camps, days after 18 Indian soldiers were killed in an assault in Manipur.
He iterated those comments on Wednesday. Yesterday, environment minister Prakash Javadekar and today, defence minister Manohar Parrikar suggested separately that Tuesday's operations also held lessons for other neighbours.
Covert operations by their very definition have elements of deniability built into them, and it is not uncommon for countries, even if they are cooperating, to offer differing versions, targeted principally at their domestic audiences.
Zaw Htay had last night, in a Facebook post, denied that Indian troops had entered Myanmar's territory - an assertion he repeated today in the interview.
Senior Indian officials conceded that Myanmar was not just posturing but was unhappy over New Delhi's boast - even though it has not registered a formal protest yet, officials said.
The "triumphalism" on display, one senior diplomat familiar with Tuesday's operation said, "could make Myanmar think twice before agreeing to future operations."
Globally, covert operations in another country are rarely even made public, leave alone detailed or turned into a national spectacle, Happymon Jacob, international affairs expert at the Jawaharlal Nehru University, said.
"If you do not treat these things with a certain kind of secrecy and sensitivity, it could impact how Myanmar and other countries treat similar requests from India in the future," Jacob said. "What we've seen from Rathore and others is unwelcome, and a clear case of mismanagement by the government."
Myanmar shares "cordial relations" with India, Zaw Htay said, and would cooperate with India in tackling insurgents - but only on Indian territory.
"I want to iterate our policy that we never allow any foreign insurgents to target a neighbouring country from our territory, and we will cooperate with India," Zaw Htay said. "But I want to repeat, we will not allow foreign troops to enter our territory."
Camps of insurgent groups from northeastern India are said to have cropped up in Myanmar in districts bordering India where the military junta has limited control. In the past, the two nations have held joint operations against militants, and since May 2014, shared real-time intelligence under a pact inked in the dying days of the Manmohan Singh government.
Myanmar's cooperation is critical, Bibhu Prasad Routray, former member of the National Security Council Secretariat said.
"You're handicapped without that cooperation, as we have been often with Myanmar," Routray said.
But New Delhi's drum-beating over the past two days appears to have nudged the notoriously reticent Myanmar government into publicly distancing itself from India's version of events on Tuesday.
Zaw Htay said India had "committed" before the operation to carry out strikes only in its own territory.
"The Indian ambassador (Gautam Mukhopadhyay) committed to our deputy foreign minister on June 9 that the operation would be restricted to Indian territory," Zaw Htay said. "We told India our position on not allowing foreign troops, and India agreed to abide by our requirement."
The suggestions from Rathore and Parrikar that a raid like Tuesday's could be replicated in Pakistan also reflect poor strategy for a neighbourhood where India will need cooperation to battle terrorism, Jacob said.
"First, whether or not Myanmar gave us permission to enter its territory, Pakistan certainly won't," Jacob said. "And if indeed the government is keeping the option of covert operations in Pakistan open, you simply don't advertise that."