Rescued Kashmir kid shivers, cops won't identify trio
Police sources said three suspects had been arrested on the charge of trying to abduct the girl while she was returning from a tuition centre on February 10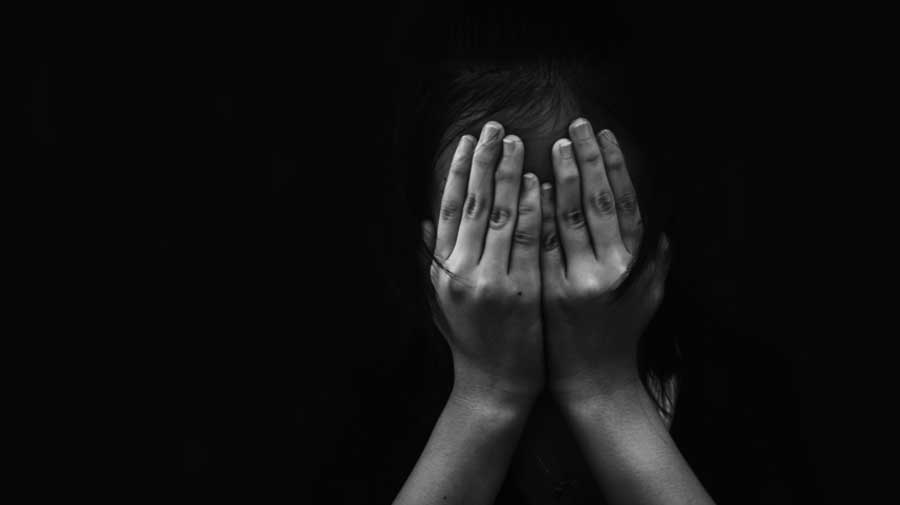 Allegations have surfaced that the suspects are soldiers.
Shutterstock
---
Srinagar
|
Published 18.02.21, 01:56 AM
|
---
A shadow crossed the labourer's face as he turned to look at his nine-year-old daughter, standing near him as he worked at the construction site.
"She is too scared to sit at home. She still shivers. That's why I bring her along. I'm a poor man and cannot afford to sit at home," the father from a village in Bandipora nearly broke down as he spoke to The Telegraph over a video call.
The primary school pupil, traumatised since being allegedly rescued last week from the prying eyes of three men accused of trying to drag her into a car, feels insecure at home without her father despite the presence of her mother and relatives.
Police sources said three suspects — one of them a local man and two from outside Jammu and Kashmir — had been arrested on the charge of trying to abduct the girl while she was returning from a tuition centre on February 10.
Allegations have surfaced that the suspects are soldiers.  
 Bandipora senior superintendent of police (SSP) Rahul Malik declined to reveal the identities of the accused or confirm whether they worked in the army, citing the "sensitivities" involved and accusing netizens of "overreacting" to what were "just allegations".
He denied the widespread allegation that the police were trying to shield the accused.
Defence spokesperson Lt Col Devender Anand said: "Nothing is clarified that somebody has done anything. But it is still in process of investigation."
Talking about the girl's trauma, the father, who said he had two other young children, urged this correspondent to make a video call to "see for yourself".
He called his daughter, standing nearby at the house-building site where bricks were being laid.
"I'm happy my daughter was rescued in time. The men, who were in an Alto, tried to lure her with notes worth Rs 520. When she refused, one of them got off and tried to drag her towards the car," the father said.
"She cried out, and luckily an acquaintance saw them. He rushed to save her and seized the keys of the car. Dozens of people arrived and surrounded the accused. They called me and the three men said before everybody that they were from the army."
The father broke down and stopped speaking for a while. The girl was in tears too.
"We lodged a police complaint the same day. Next day, they (the army) came to my home, perhaps to try and persuade me to withdraw the case. I told them that seeing them was scaring my daughter and asked them to go back," he said.
He added that he too felt afraid thinking about the consequences of lodging a complaint. "I fear for my family, my relatives."
SSP Malik said the three accused had been "booked for attempt to kidnap, not even kidnapping". "There is no molestation charge, although some of the Twitter handlers are writing it," Malik said. "Because of the sensitivities of the matter — you can yourself see that some people are overreacting to it — it is better not to disclose (the identities)."
Besides, he said, "things are still not clear" and so far these are "just allegations".
He denied the police were shielding the accused: "Why should we have registered an FIR then?"