Remote voting: EC to meet parties on proposal
Many experts have already raised questions about the reliability and verifiability of this system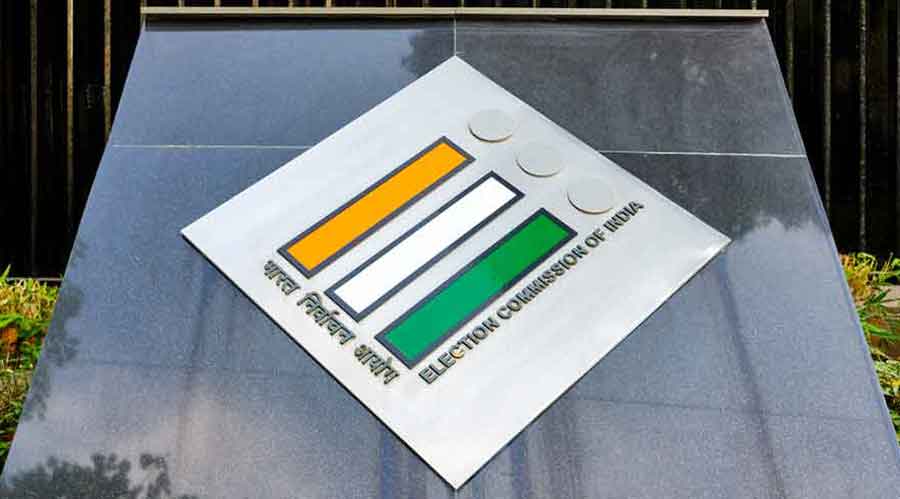 There will, of course, be a detailed discussion before any steps are taken.
File Photo
---
Published 16.01.23, 04:17 AM
|
---
The Election Commission of India has invited all recognised national and state political parties for consultations on January 16 on the issue of a remote voting facility for migrants through RVMs (remote voting machines).
Many experts have already raised questions about the reliability and verifiability of this system. The definition of migrants (or migrant workers) is not clear, either. There will, of course, be a detailed discussion before any steps are taken. However, there are some basic issues of logistics in its implementation even if the system is made verifiable and technically sound.
The elections to the Lok Sabha in 2019 were held in seven phases from April 11 to May 19. While polling was taking place in the first phase, even the notification had not been issued for the last phase. If a particular constituency has registered migrant voters hailing from various states and constituencies, on which date would they vote?
Will they vote during the last phase of the polling so that all constituencies having eligible migrants have the list of candidates filled in the RVMs?
If they vote before the last phase and on the date of polling in their respective original constituencies, will the ECI organise remote voting in each of the 543 constituencies on the dates of all phases? This will imply that the polling booths for remote voting will have to be set up in the constituencies having a significant migrant population during all the phases.
Moreover, even if one migrant voter from a particular constituency is registered in a remote place, an RVM with all the paraphernalia will have to be set up.
The migrant voters will be scattered all over a particular district or constituency. How many polling stations will have the facility for remote voting? If all polling stations having registered migrant voters are not provided with RVMs, there will be no level playing field and it will amount to discrimination between the eligible migrant voters.
How will the data from the standalone RVMs be transferred to individual constituencies? Will the Internet or any other secure network be used? How will the candidates, sitting hundreds (or thousands) of kilometres away, verify the genuineness of the voters who voted through these RVMs?
Only the national parties would be able to persuade their supporter migrants to get themselves registered for remote voting or organise some sort of canvassing. State-level parties and independents will not have this privilege.
At times, there are discrepancies between the voters' lists and voter identity cards. Who will verify these on behalf of the candidates sitting in other states? Experts have raised many more questions at various forums.
The entire concept of the RVM appears to be a new diversionary tactic. Instead of making the existing system more transparent, efforts are being made to keep the Opposition parties busy with non-issues.
Ashok Kumar Sharma is a former diplomat who retired from the Indian Foreign Service in June 2017