Rebuffed JDU stays out of swearing-in
JDU had expected 2 cabinet berths and 1 post of minister of state but BJP was ready to give it only 1 cabinet berth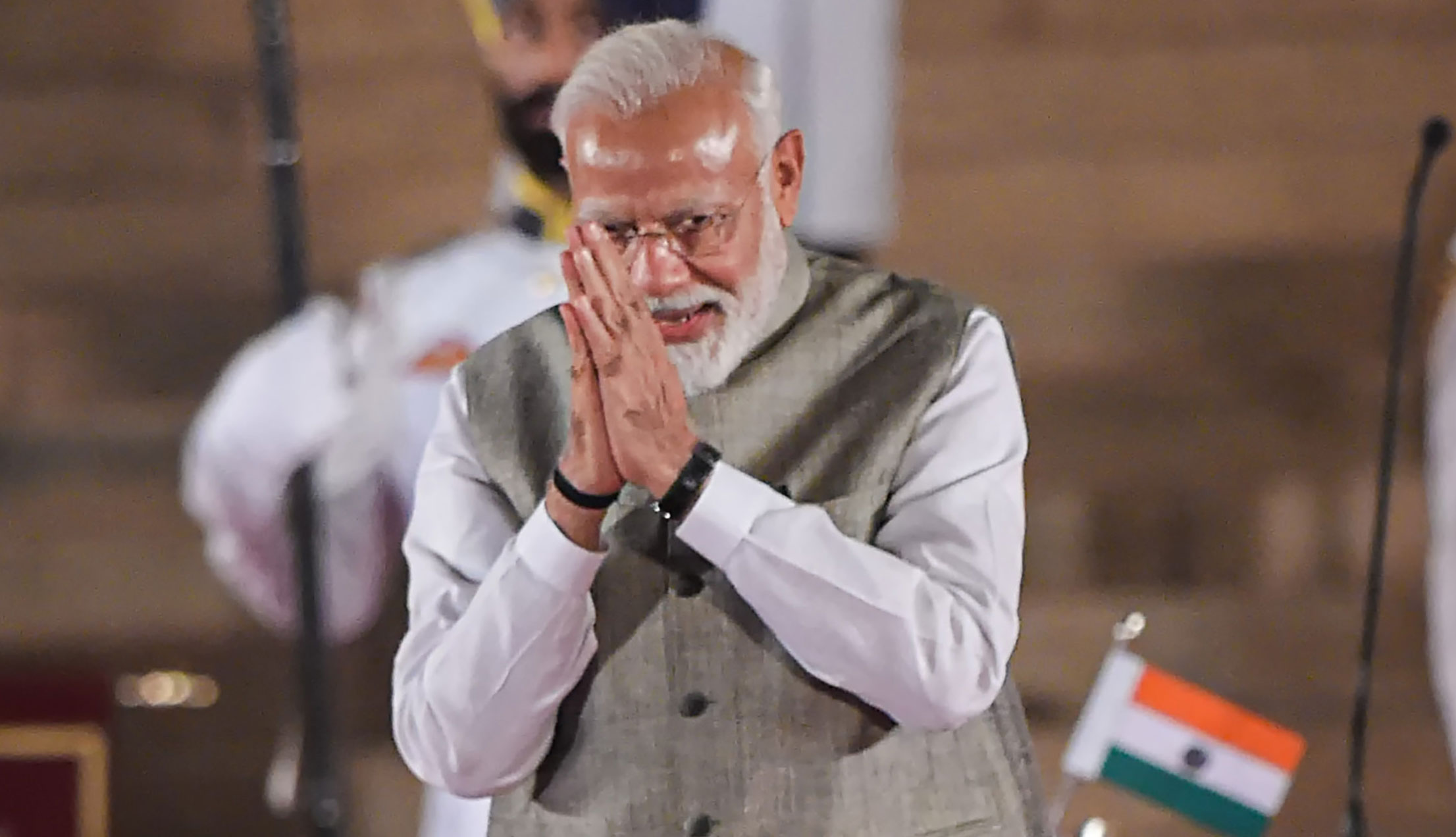 ---
|
Patna
|
Published 30.05.19, 09:09 PM
---
Bihar chief minister Nitish Kumar's Janata Dal United on Thursday refused to participate in the BJP-led government at the Centre after it was offered only a single cabinet berth.
Sources said the JDU had expected two cabinet berths and one post of minister of state but the BJP was ready to give it one cabinet berth and no minister of state.
The JDU's refusal to join came less than an hour before President Ram Nath Kovind began swearing in Prime Minister Narendra Modi and his ministers at the Rashtrapati Bhavan.
Indications that a storm was brewing were, however, apparent an hour or so earlier when the newly elected JDU members stayed away from a tea party hosted by Modi.
"They wanted only one person from the JDU in the cabinet, but that would have been just a symbolic participation," Nitish said while leaving his Delhi bungalow to attend the swearing-in.
"We told them it was okay and that we did not need it. It's not a big issue. We are fully with the NDA and are not upset at all. We are working together; there's no confusion among us."
Sources said Nitish had had several rounds of talks with senior BJP leaders, who explained that the same offer had been made to the Shiv Sena, which has won 18 Lok Sabha seats compared to the JDU's 16.
However, sources said, Nitish cited how parties with fewer seats, such as the Lok Janshakti Party and the Akali Dal, were also being offered a cabinet berth each.
JDU secretary-general K.C. Tyagi told The Telegraph: "The symbolic proposal of participation was unacceptable to our party workers, leaders and parliamentary group. Hence, we decided to stay away. However, our party is attending the oath-taking ceremony and is very much a part of the NDA."
On the final day of the election, May 19, Nitish had expressed eagerness for his party to join the government. He had been camping in Delhi since Wednesday and had met BJP president Amit Shah to discuss the allocation of ministry berths.
A senior JDU leader said on the condition of anonymity that the "rebuff" was similar to "making somebody sit for dinner and taking away the plate".
"It doesn't portend well for the JDU's future relationship with the BJP," he added.
Assembly elections are due in Bihar late next year. The JDU had fought the previous election in 2015 in alliance with the Opposition, helping rout the BJP.