Rats run riot at Puri temple
No-kill rule aids rodents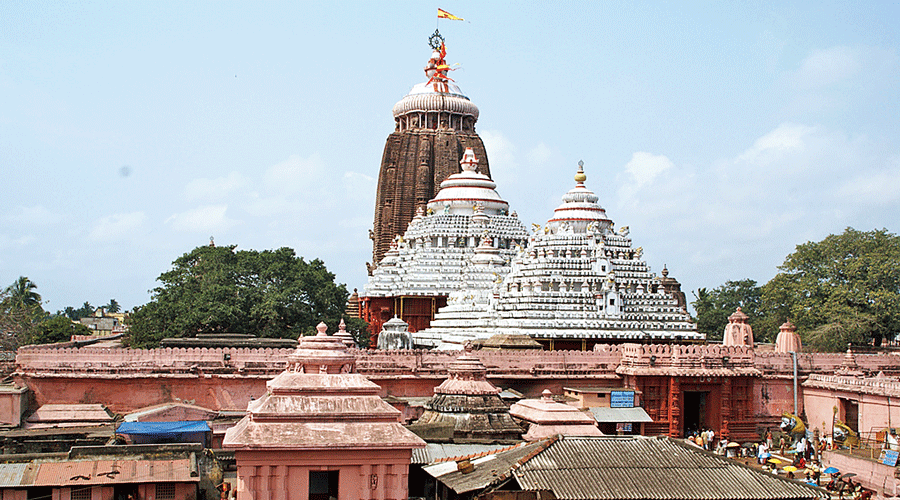 ---
Puri
|
Published 17.01.23, 03:57 AM
|
---
Rodents have infested the 12th-century Puri Jagannath temple, nibbling away at the attire of the presiding deities, devouring flowers and disturbing priests as they conduct rituals. 
The number of rodents, which servitors and priests fear now threaten the wooden idols of Jagannath, Balabhadra and Subhadra seated on the Ratna Singhasan (sacred altar), increased manifold during the absence of devotees at the temple during the pandemic years.
"There were a few rodents in the sanctum sanctorum but their numbers increased significantly after the Covid-19 pandemic," Ramachandra Dasmohapatra, a servitor, said. The rodents also create a disturbance when the priests perform rituals, said Satyanarayan Pushpalak, representing the group of servitors who decorate the deities with garlands.
"The rats devour the flowers offered to the deities and nibble away at the valuable attires of the gods," Pushpalak said. Though the rodents cause a nuisance in the Garva Gruha (sanctum sanctorum), the servitors are not permitted to kill animals or poison them inside the temple, said Bhaskar Mishra, a researcher on the Jagannath culture.
"The temple records of rights (ROR) mention how to deal with rodents, bats and monkeys found on the temple premises. One cannot take away the life of any living creature as stipulated by the temple rules," Mishra said.
Though the population of rodents increased because of the absence of devotees inside the temple during the lockdown in 2020 and 2021, the animals are not new to the place, Mishra said.
Some animals live on the temple premises for generations as they get an adequate quantity of leftover "Mahaprasad", he said.
"The temple ROR clearly states that some specific servitors be given the responsibility to catch the rodents alive and release them outside," Mishra said.
Temple administrator Jitendra Sahoo said the Shree Jagannath Temple Administration was aware of the rodent menace.
"We are laying traps to catch the rats alive and are releasing them outside according to the provisions adopted over the years. We are not allowed to use rat poison in the temple," Sahoo said.
Noting that there was no danger to the wooden deities, Sahoo said they are being regularly polished with sandalwood and camphor.
The Wildlife Division of Puri said monkeys, bats, pigeons and even snakes can be found on the premises of the Jagannath temple.