Rana Ayyub: I don't have luxury of taking a step back
I am proud of the fact that the government is scared of me and my words because somewhere my truth is impacting them: Journalist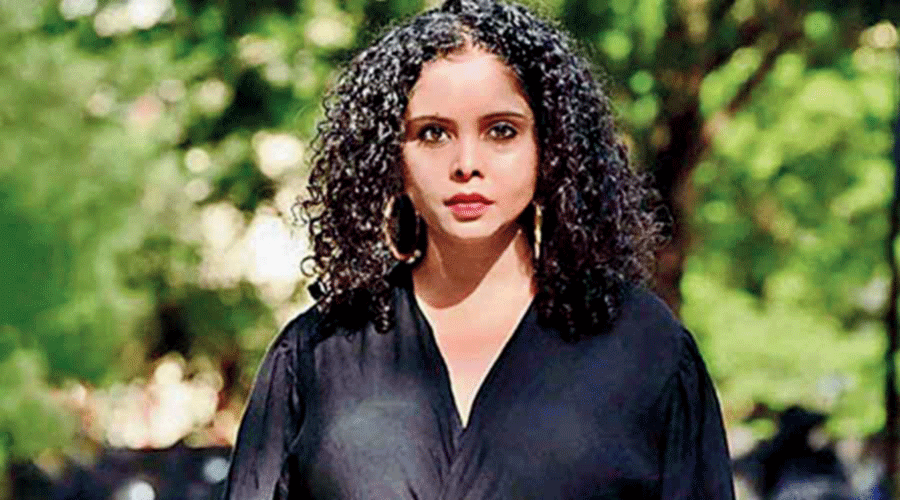 ---
New Delhi
|
Published 11.04.22, 02:26 AM
|
---
Journalist Rana Ayyub, a critic of the Narendra Modi government, has at an international event that Indian authorities nearly prevented her attending said she didn't have "the luxury of taking a step back" although she feared "repercussions" once she returned.
Ayyub was speaking on "When the State attacks: Journalism under fire in the world's biggest democracy" at the International Journalism Festival in Perugia, Italy, on April 8.
On March 29, Ayyub was prevented from boarding a flight from Mumbai to London, where she was to speak at two events before heading to Perugia, because of a lookout circular from the Enforcement Directorate over alleged misuse of Covid relief funds. Delhi High Court later allowed her to travel.
"I chose to tell a truth without sugar-coating it, like the way it should be (and) unlike what you see of well-meaning people who refuse to call fascists, dictators and demagogues by their names," Ayyub, a Washington Post columnist, said.
"This is what I am trying to do, and what many unsung journalists in India are trying to do, in the face of everyday persecution of the Indian minority of 220 million, the third-largest population of Muslims in the world."
Ayyub added: "Yesterday, a Hindu priest in front of a massive crowd asked the crowd to rape and abduct Muslim women and cops were present and they didn't do a thing…. One of the reasons that the PM of India and his agencies did not want me to board the aircraft is because I am one of those journalists who are speaking this raw truth that the world needs to know."
She said she had had an anxiety attack during interrogation by the Enforcement Directorate on April 1, yet the officers had shown no sympathy and even questioned her about a food bill amounting to $3.
"So many of us who speak truth to power do not just have to face a physical problem, a physical death threat, but also the mental agony that no one talks about," Ayyub said, appearing to choke with emotion.
The journalist, known for her sting operation on Sangh parivar members in Gujarat after the 2002 riots, added: "I am proud of the fact that the government is scared of me and my words because somewhere it is impacting them, my truth is impacting them. I'm glad.
"I would not like to be admired by any political party in India. Over my persecution, no political party in India has stood up in solidarity with me and I take it as a badge of honour that no political party can ever, ever say that I reported in their favour. There is an unpopular truth that each one of us must speak, and I am here to speak that truth."
Ayyub highlighted her personal toll: her sister and father — who suffers from dementia — are also being investigated by the ED.
"A lot of friends and colleagues say, 'Why don't you take a step back?' The unfortunate bit is, I don't have the luxury of taking a step back, of staying silent, because my country and my people need me," she said.
"And there are so many of them who have placed their absolute trust and faith in me and I cannot betray their faith. People send me mails that they have named their daughters after me. How do I betray that faith? I can't."
Ayyub underlined that many other journalists, such as those roughed up at a "Hindu Mahapanchayat" in Delhi recently, do not have the privilege that she has of airing her grievances abroad.
"I know when I go back there will be repercussions but it is the right thing to do. I think history, whenever it is written, will record the unpopular truth and some of us and our work will be recorded in history," she said.
Clips of her talk were widely shared on social media over the weekend.
"She is an amazing person with Guts Grit and Determination," Congress MP Digvijaya Singh tweeted on Saturday.
"Don't break down Rana you are an inspiration for not only honest journalism in India but Globally too. Ultimately Truth shall prevail."