Ramdev boycott call after Dalit slur
Dalits, tribal communities, Muslims and the followers of the late Dravidian leader Periyar accused of 'intellectual terrorism'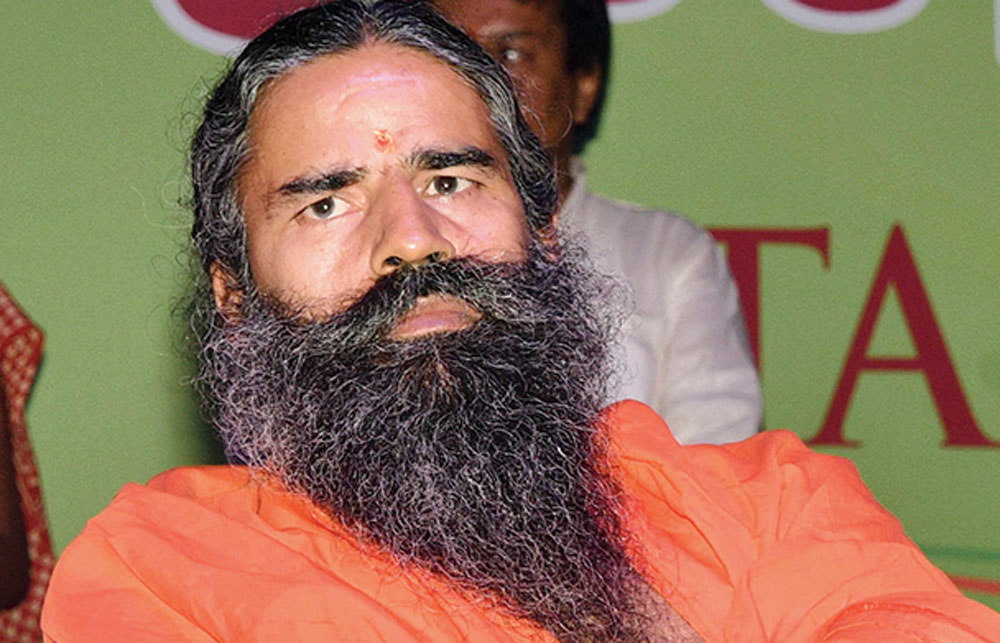 Ramdev
Telegraph file picture
---
New Delhi
|
Published 17.11.19, 10:54 PM
|
---
Dalit and tribal bodies have called for a boycott of the products of Patanjali after Ramdev, the brand's founder, allegedly accused Dalits, tribal communities, Muslims and the followers of the late Dravidian leader Periyar of spreading "intellectual terrorism".
A video has been circulating since Saturday, purportedly showing the controversial comments against groups that do not necessarily conform to the dominant narrative about Hindu religious practices and saints.
The All India Ambedkar Mahasabha, All India Backward and Minority Communities Employees Federation and the Bhim Army have condemned Ramdev's statement and described him as a promoter of the Manu Smriti, which codifies the caste system.
"The words used by Ramdev will not be tolerated. He has exposed himself as a believer in the Manuwadi philosophy. We have called for a boycott of Patanjali's products," said Ashok Bharati, president of the Ambedkar Mahasabha, which represents Dalit and tribal communities.
His organisation has called for the burning of Patanjali's products on the streets on Tuesday.
Ramdev's spokesperson S.K. Tijarawala did not respond to phone calls and text messages seeking comment.
The Bhim Army, another champion of Dalit rights, has demanded an apology and a retraction from Ramdev, as has Employees Federation president Waman Meshram.
"The Baba has openly insulted the Dalits and the crores of Periyar's followers. Like the RSS, the Baba does not believe in any alternative narrative about religious beliefs. We will boycott his products and protest everywhere," Bhim Army spokesperson Kush Ambedkarwai said.
E.V. Ramasamy Periyar (1879-1973), a social activist and politician who had started the Dravidian Self-Respect Movement, had in his book The Ramayana: A True Reading provided an alternative narrative on the epic. He had interpreted it as depicting a conflict between a Brahminical, caste-ridden and Sanskritic north and a non-Brahminical south.
At a recent public meeting, Ramdev purportedly suggested that "Suryavanshis and Chandravanshis" (two principal Kshatriya clans) had always ruled the country but were now facing a threat from the "intellectual terrorism" being spread by Dalits, tribals, Muslims and Periyar's followers.
"From the time of Ram to that of Krishna, we have always ruled. But now the Dalits have come. There's a movement currently about the mul nivasi (original inhabitants). They say they are the mul nivasis and the rest have come from outside. There are tribal organisations and Muslim bodies," Ramdev purportedly says in the video.
"Ramasamy Periyar, an atheist, described the followers of God as fools and labelled religion a poison. Their message is spreading. They are carrying out character assassinations of our saints. This is intellectual terrorism. This will divide the nation."