Foreign funds: Rajiv agencies 'deprived' of right
Move comes at a time Rahul Gandhi, leading Bharat Jodo Yatra, has been tormenting Narendra Modi government over price rise, unemployment and divisive politics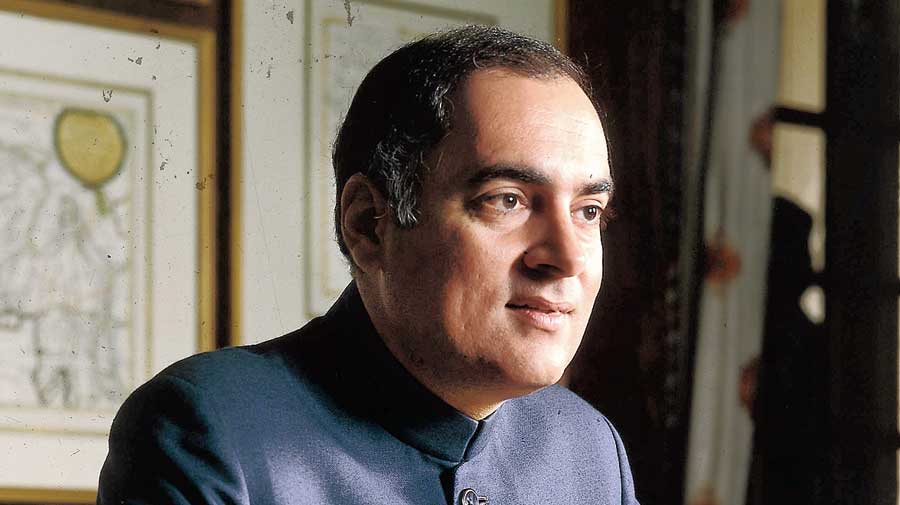 Rajiv Gandhi
File Picture
---
New Delhi
|
Published 24.10.22, 01:23 AM
|
---
The Centre has cancelled the Foreign Contribution (Regulation) Act licence of the Rajiv Gandhi Foundation and the Rajiv Gandhi Charitable Trust, non-government organisations associated with the Nehru-Gandhi family, for alleged violation of the foreign funding law.
FCRA registration is mandatory for any NGO or association if it has to receive foreign funds. Neither the Rajiv Gandhi Foundation (RGF) nor the Rajiv Gandhi Charitable Trust (RGCT) can receive foreign funds any more.
The move comes at a time Rahul Gandhi, leading the Bharat Jodo Yatra, has been tormenting the Narendra Modi government with questions on the price rise, unemployment and divisive politics.
Sources said the Union home ministry, headed by Amit Shah, ordered the cancellation of the registrations after an inter-ministerial committee submitted a report alleging the two organisations had flouted the FCRA.
Sonia Gandhi is chairperson of the RGF, whose trustees include Rahul, Priyanka Gandhi Vadra, Manmohan Singh and P. Chidambaram. Sonia is also chairperson of the RGCT, which has Rahul on its board of trustees.
Set up in 1991, the RGF worked in areas such as health, literacy, science and technology, women's and children's development, and disability support till 2009. In 2010, the foundation decided to focus on education, according to its website.
The RGCT was established in 2002 to address the development needs of the underprivileged, especially the rural poor.
In July 2020, the home ministry set up the inter-ministerial committee, headed by a special director of the Enforcement Directorate, to coordinate investigations into allegations of financial irregularities against three trusts associated with the Nehru-Gandhi family.
The home ministry had then said that the RGF, RGCT and the Indira Gandhi Memorial Trust were being probed for alleged violations of the Money Laundering Act, Income Tax Act and the FCRA.
The ministry had ordered the probe following allegations that trusts linked with the Nehru-Gandhis had accepted donations from China a few years earlier.
These allegations lost their sting after it emerged that some think-tanks associated with the Sangh parivar ecosystem had either accepted money from China or entered into agreements with Chinese institutions.
"The probe against the Indira Gandhi Memorial Trust is still under way. Similar action will be taken against it if there are any adverse findings against it," a home ministry official said.
Sonia has been overseeing the work of the Indira Gandhi Memorial Trust too.
Over the past eight years, the Modi government has tightened the rules and procedures for NGOs to receive and use foreign funds. It has cancelled the FCRA licences of hundreds of NGOs on the charge of violating the law's provisions.
The crackdown has led civil society groups to accuse the government of trying to stifle dissent.