Rahul salutes Gadkari 'guts', asks for more
Gadkari has often made comments that can be construed as criticism of the Narendra Modi-Amit Shah duopoly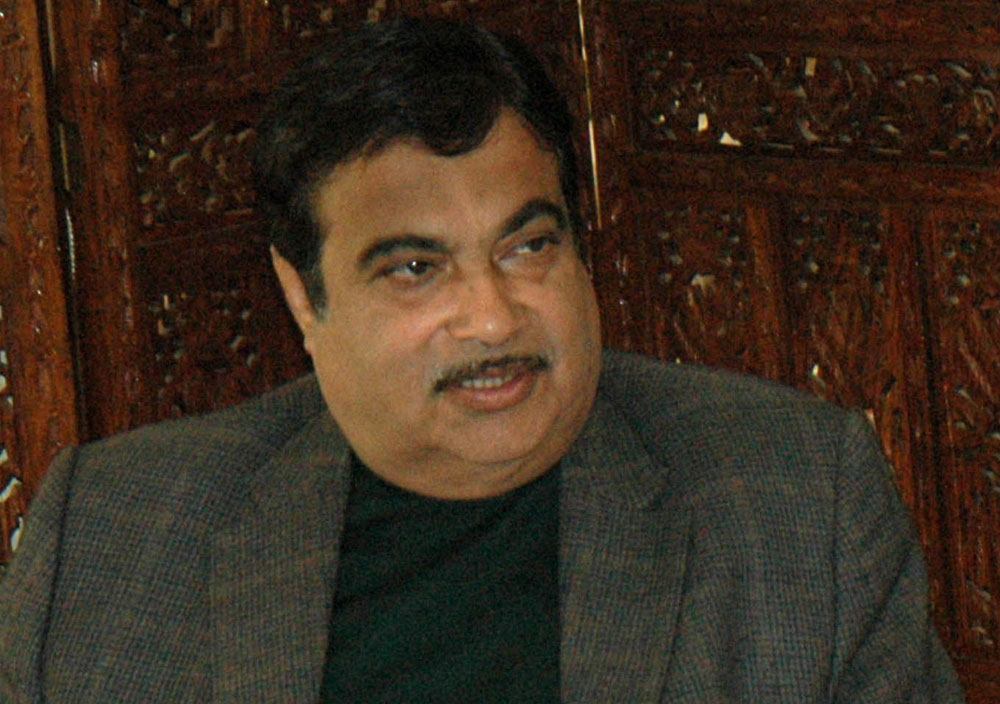 ---
---
Congress president Rahul Gandhi on Monday complimented Union minister Nitin Gadkari for his courage, after the BJP veteran was quoted as saying that "those who cannot manage their home, cannot manage the country".
"Gadkari Ji, compliments! You are the only one in the BJP with some guts. Please also comment on: 1. The Rafale scam & Anil Ambani 2. Farmers Distress 3. Destruction of Institutions," Rahul tweeted.
He appeared to be fishing in the BJP's troubled waters. Amid a raging debate over a soft rebellion by the former BJP president, the tweet appears to be part of a plan to cause confusion among the party's ranks.
Gadkari has often made comments that can be construed as criticism of the Narendra Modi-Amit Shah duopoly, but the dominant view in political circles is that this should not be read as a rebellion. That hasn't stopped Rahul from using these to pin down the government. In the past, Rahul had seized on Gadkari's question: "Where are the jobs?"
On Saturday, Gadkari was addressing an event of the BJP's student wing ABVP when he narrated an anecdote: "A man wanted to work for the BJP. He said he had closed his shop because it was not doing well, and that he had a wife and children. I told him, 'first take care of your home, because one who cannot manage his home cannot manage the country. Hence first manage your home and look after your children properly, then work for the party and country'."
Gadkari underlined: "Those who cannot manage their home, cannot manage the country."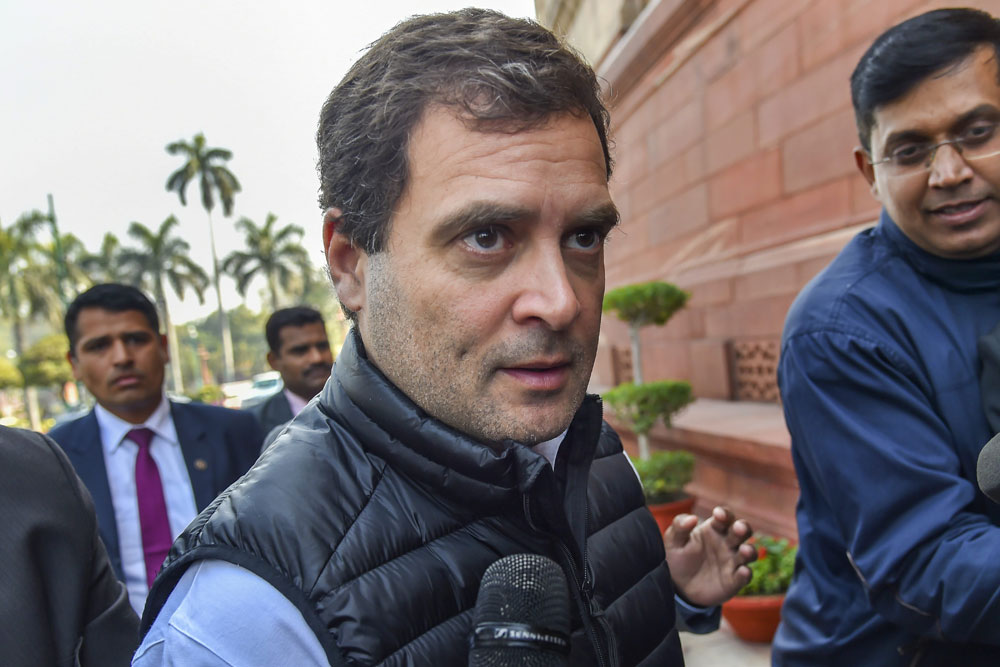 Although he did not name anyone, the comment was quickly seen on social media as a reference to Narendra Modi who has often said he gave up his home and family for the service of the nation.
Rahul did not name Modi in his tweet but the inference was clear.
Gadkari protested, writing on Twitter: "Rahul ji, I don't need a certificate from you on my courage. But what is surprising is that you have to rely on a twisted media report to attack my Government despite being the president of a national party."
He continued: "This is the success of Modi ji and our Government that you are looking for shoulders to fire on. As far as issues raised by you are concerned, I firmly say our Government acted transparently in national interest in the Rafale deal. Modi ji is trying sincerely to lift the farmers out of the miserable condition they are owing to your policies and we are succeeding too."
The minister further said: "Some people like you can't tolerate Modi ji as Prime Minister and hence you dream up stories of intolerance and assault on democratic institutions. The difference between the BJP and the Congress is that we have faith in democratic institutions. Your tricks won't work. Modi ji will become Prime Minister again and we will strongly take the nation forward. However, I hope you will behave with maturity and responsibility in future."
Rahul got back promptly: "Oops, Gadkari Ji. Huge apology. I forgot the most important one.... JOBS! JOBS! JOBS! JOBS!"
For all Gadkari's clarifications, regular controversies around his remarks have created an impression that he was preparing himself as the most acceptable alternative candidate in the event of the BJP falling short of majority and other parties refusing to support Modi.
Congress Rajya Sabha member Kumar Ketkar, who has seen Gadkari's politics from close quarters in Maharashtra, told The Telegraph: "Gadkari wants to show he is different from Modi-Amit Shah. There is some method in the madness but I think it is only a positioning for a situation in which Modi doesn't have numbers to become PM again. It is not a rebellion."
That the Congress was working to a plan on this issue became clear when former finance minister P. Chidambaram wrote a column in a newspaper on Gadkari's controversial statements.
He recalled Gadkari's statements on achchhe din, how people beat up leaders who make false promises and the absence of jobs and said: "He has been creating minor storms by his cleverly crafted statements."
Predicting that Gadkari's gems will rise as the slide continues, Chidambaram wrote: "Gadkari has said all that a dissident in the BJP could say or all that an Opposition politician would say…."