Rahul Gandhi visits Kerala landslide village
Rahul said the same attention should be given to Kerala as a whole and neighbouring Karnataka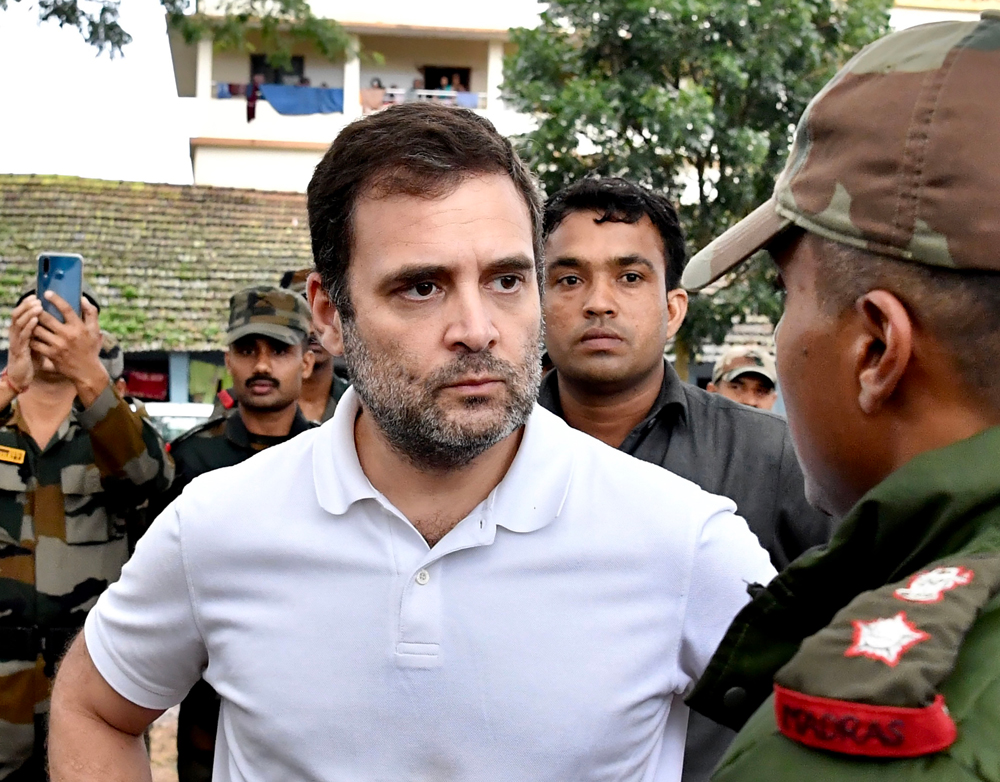 ---
---
Congress leader Rahul Gandhi continued his tour of Wayanad, his parliamentary constituency, meeting people at relief camps and visiting the spot where a major landslide had killed many on Friday.
Ten bodies have been recovered in Puthumala, a small village in Kalpetta, the headquarters of Wayanad district.
"We are working together. The whole of Wayanad is working together. The political parties are working together. So that is something that is making me very happy," he told reporters on Monday, refusing to take a political question.
"I have given my recommendations. I have said compensations should be paid as soon as possible, work on those sites need to be addressed aggressively, and families who have lost members need to be pacified."
Rahul said the same attention should be given to Kerala as a whole and neighbouring Karnataka, where hundreds of villages were still under water. "It is a tragedy not only for Wayanad, this is a Kerala issue, this is a Karnataka issue," the Congress leader said.