Rahul rubs 'Vanakkam' salt
'BJP-vetted questions is a superb idea. Consider vetted answers as well,' taunts Rahul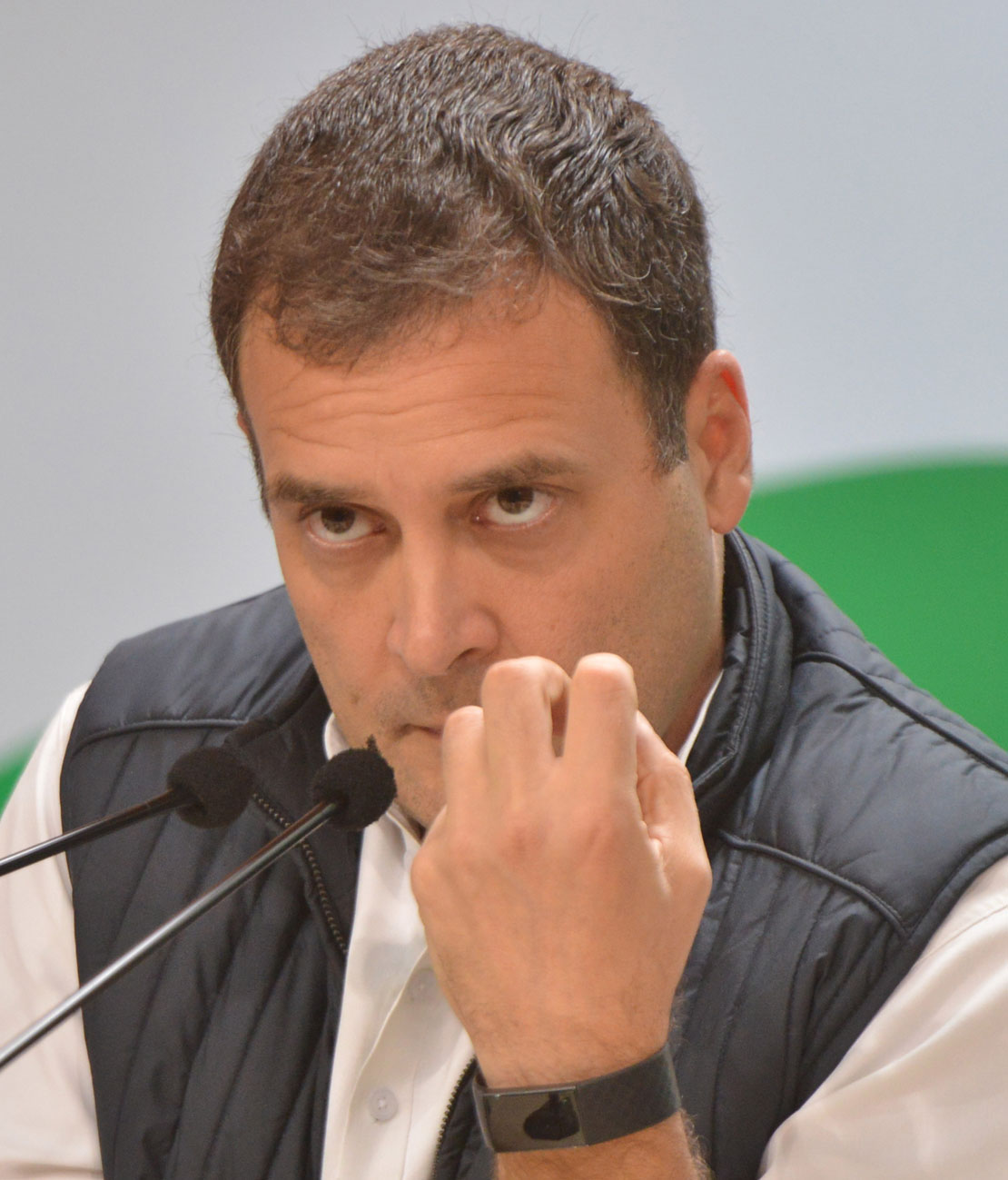 ---
---
Rahul Gandhi on Tuesday taunted Prime Minister Narendra Modi for his uneasy handling of an uncomfortable question asked by a party worker from Puducherry during an interaction through the NaMo App last week.
The Congress president was using the incident to highlight Modi's avoidance of news conferences, with their potential for asking disconcerting questions, and preference for friendly talks with party workers that give him an opportunity to advertise his government's achievements and slam the Opposition.
"Vanakam Puducherry! That's NoMo's answer to the struggling middle class," Rahul tweeted.
"Forget a press conference, he can't even string together a polling booth worker's conference. BJP-vetted questions is a superb idea. Consider vetted answers as well."
Modi was interacting with BJP workers through the NaMo App on December 19 when Nirmal Kumar Jain, a "booth worker" from Puducherry, expressed the middle classes' concern that "your government is only busy collecting tax in all manner and in all ways".
"They did not get the relaxation they were hoping for in IT sector, loan processing procedure and bank transaction fees and penalty," Jain said.
"It is my request that take care of the middle class, which is the root of your party, like the way you take care while collecting tax from them. Thank you."
A visibly shaken Prime Minister replied: "Thank you, Nirmalji. You are a trader, so it's normal that you will talk business. I favour taking care of common people and the common people will be taken care of, I assure you."
After a few seconds, he said: "Chaliye, Puducherry ko Vanakkam."
The fiasco had left the government's critics rubbing their hands in glee and generated a flood of "Vanakkam Puducherry" jokes. Rahul picked up the thread on Tuesday to stress a point he has regularly been flagging — that Modi hadn't held any formal news conference after becoming Prime Minister.
At his last news conference a few days ago, too, the Congress president had said: "We have been talking to you quite often but the Prime Minister is yet to hold a press conference."
Even former Prime Minister Manmohan Singh had pointed to this last week, saying: "People say I was a silent Prime Minister. But I wasn't the Prime Minister who was afraid of talking to the press. I met the press regularly, and after every foreign trip I undertook, I gave a press conference."
Some of Modi's interviews too have triggered controversy in the past couple of years, with critics alleging they were prearranged — with the questions sought on email, the answers supplied by the Prime Minister's Office and a brief photo session conducted later.
This apart, Modi has given interviews to friendly media channels and non-journalist friends like Prasoon Joshi, the chairperson of the Central Board of Film Certification.