Rahul Gandhi takes dig at BJP over its candidate claiming to tamper with EVMs
In a video, the BJP candidate from Assandh can be heard saying whoever you vote for, it will go to the BJP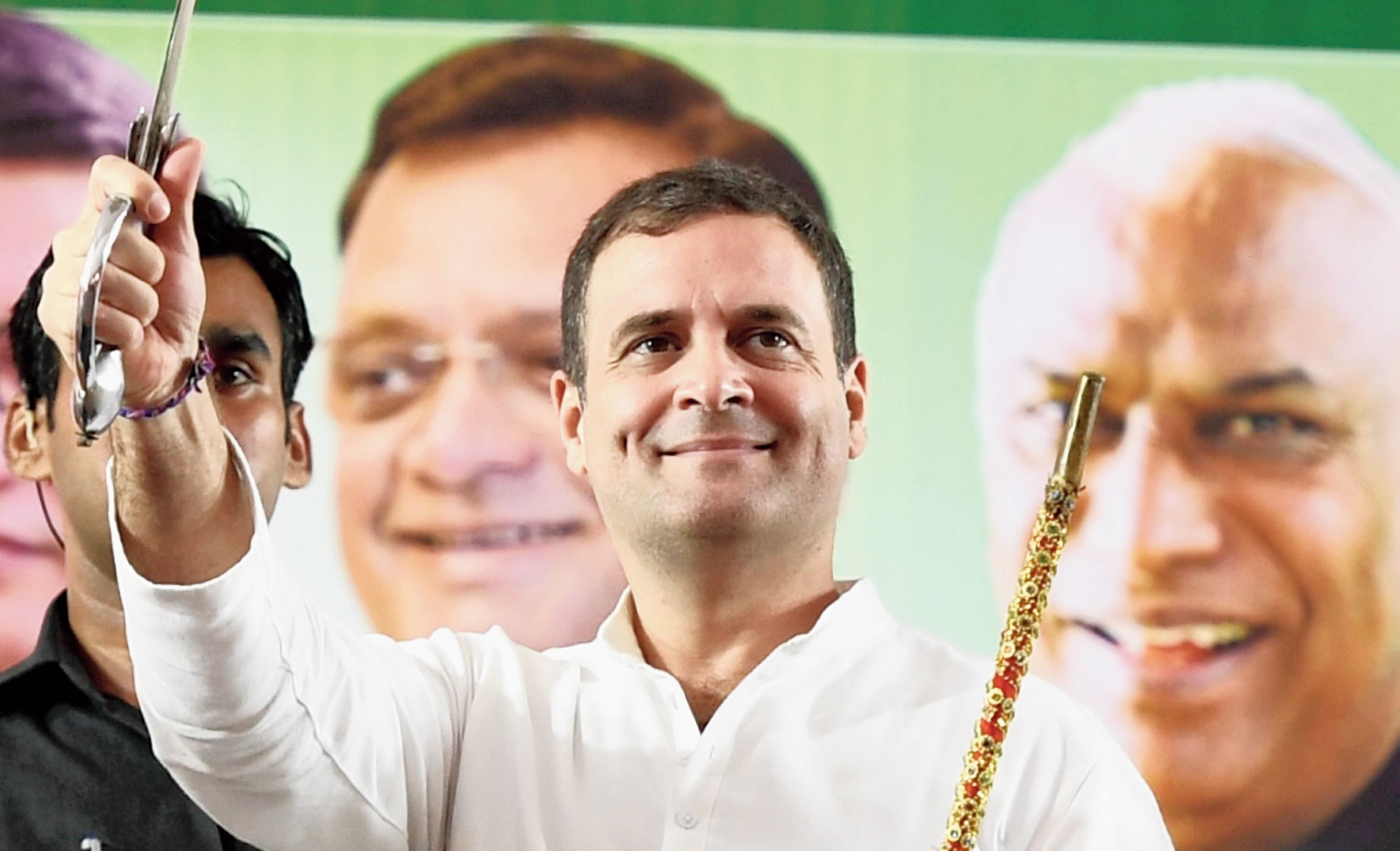 ---
---
Congress leader Rahul Gandhi on Monday took a dig at the BJP after one of its candidate said that no matter which button is pressed on the electronic voting machine, the vote would go to the BJP.
Rahul posted a video on Twitter of the BJP candidate from Assandh in Haryana, Bakshish Singh Virk, calling him "the most honest man in the BJP."
"Whoever you vote for, we will get to know, which person has voted from whom. Do not think we don't know. We deliberately don't tell you. But if we want, we can find out who have you voted for. (Prime Minister Narendra) Modi is very intelligent. Manoharlal (Khattar) is intelligent," Virk can be saying in the video, amid laughter from the audience.
"Whoever you vote for, your vote will go to kamal (lotus, BJP's poll symbol) only. I am telling you this. Press any button, the vote will to the BJP, I am telling you," says the BJP candidate, who is also the BJP MLA from Assandh, before making claims of tampering with the EVM machine.
"We have fixed a purza (part) in the EVM machines," he says.
The most honest man in the BJP. pic.twitter.com/6Q4D43uo0d

— Rahul Gandhi (@RahulGandhi) October 21, 2019
Hours after a Virk's controversial remarks surfaced on the social media, Haryana chief electoral officer Anurag Agarwal sought to allay fears of EVM tampering, saying they were completely safe.
'EVMs are completely safe and cannot be tampered with,' said Agarwal in an official release in Chandigarh on Sunday, adding that the EVM system was the 'strongest and safest' in the world and every citizen should be proud of it.
'People should have full faith and must vote without any doubt or fear. Along with EVMs, VVPATs are also being used to bring more transparency in the system,' Agarwal said, adding that webcasting would be done at 3,100 critical and vulnerable polling stations in the state.
Virk has, however, claimed that he never said anything about EVMs, adding that the video was a fake.
'Virk has clarified that this is a fake video. Things have been doctored. The Election Commission has taken cognizance on the matter and is looking into it,' said Haryana chief minister Manoharlal Khattar.
The video had emerged on the social media on the eve of Haryana Assembly polls, following which the Election Commission issued a showcause notice to the BJP candidate and appointed a special observer to the Assandh constituency to take 'corrective action.'