Rahul's Kashmir visit challenge meets unrest charge
Earlier in the day, Rahul had asked Malik to ensure that Opposition leaders had 'the freedom' to visit the state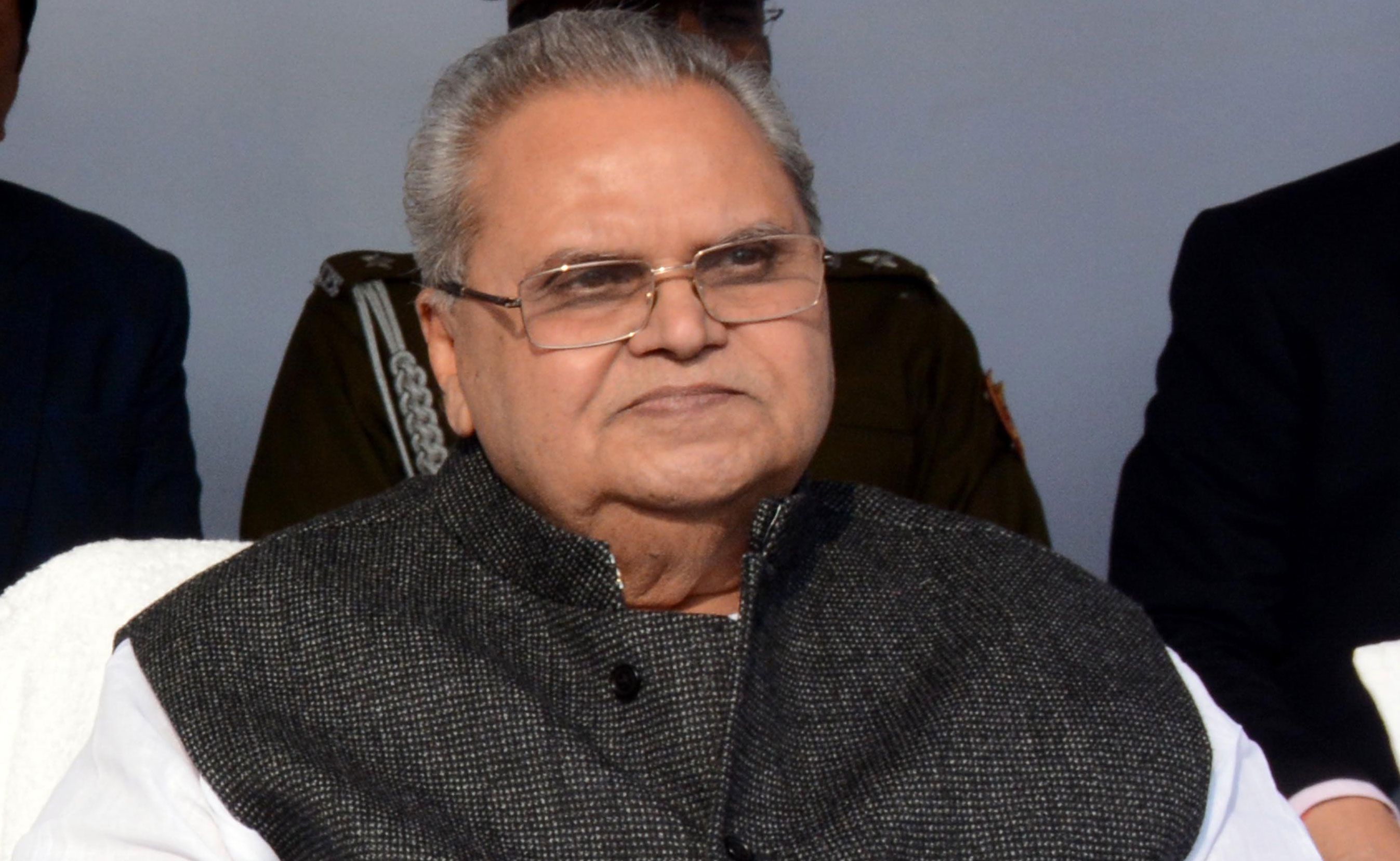 ---
|
Srinagar
|
Published 13.08.19, 08:20 PM
---
The Jammu and Kashmir administration on Tuesday accused Rahul Gandhi of fomenting trouble in the state, using language normally reserved for stone-throwers and separatists, following up on the governor's offer to send the Congress leader a plane to gauge the ground realities.
"Shri Rahul Gandhi is politicising the matter by seeking to bring a delegation of Opposition leaders to create further unrest and problems for the common people," a Raj Bhavan spokesperson said in a statement, adding that the governor had "never invited him with so many pre-conditions".
Earlier in the day, Rahul had asked governor Satya Pal Malik to ensure that Opposition leaders had "the freedom" to visit the state.
A day after the governor accused Rahul of speaking "irresponsibly" for challenging the government's "all-is-well" narrative, the Congress leader accepted Malik's invite.
"Dear Governor Malik, a delegation of opposition leaders & I will take you up on your gracious invitation to visit J&K and Ladakh," Rahul tweeted.
The Congress leader added that the Opposition wouldn't need an aircraft but permission to travel freely in the state. "We won't need an aircraft but please ensure us the freedom to travel & meet the people, mainstream leaders and our soldiers stationed over there," Rahul tweeted.
Last week, the Jammu and Kashmir administration had turned back several Opposition leaders, including the Congress's Ghulam Nabi Azad and the Left's Sitaram Yechury and D. Raja, from Srinagar airport.
The Raj Bhavan spokesperson said on Tuesday that Rahul was responding to "fake news possibly spread from across the border".
"He can check for himself from various Indian channels which have reported the correct position in the Kashmir Valley. He can also check the detailed submissions made by the government in the Supreme Court today which heard a case on this matter and left it to the government," the spokesperson added.
The spokesman said Rahul had put forth many conditions for visiting Jammu and Kashmir, "including meeting mainstream leaders under detention".
"As the Hon'ble governor had never invited him with so many pre-conditions, he has referred the case to the local police and administration to examine the request further," the spokesman said.
The government had imposed the severest of restrictions on Id on Monday, disallowing prayers at most major idgahs and mosques. The restrictions were mildly eased in some areas of the Valley on Tuesday, although few people were seen on the roads.
Most mainstream leaders, including Omar Abdullah and Mehbooba Mufti, are in jail.
Congress leader Priyanka Gandhi Vadra on Tuesday accused the Centre of not following procedure while scrapping Jammu and Kashmir's special status, in her first reaction to the recent developments. "The manner in which it has been done is totally unconstitutional and against the principles of democracy," PTI quoted her as saying in Uttar Pradesh.