Rahul Gandhi makes quit stand clear again
He even snubbed a leader at one point, saying: 'You were not there when I was fighting (in the Lok Sabha elections)'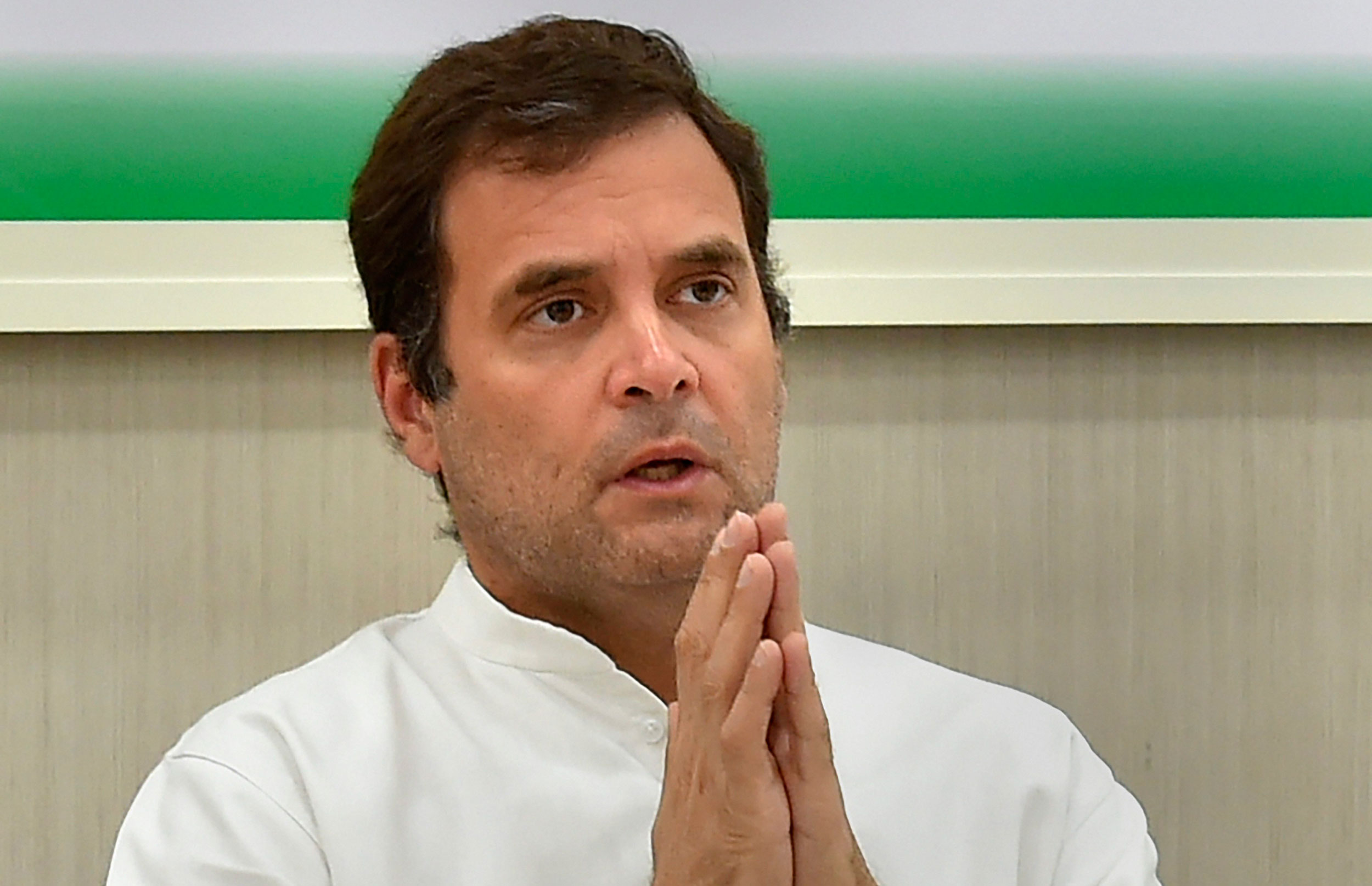 Rahul Gandhi at a Congress Working Committee meeting, in New Delhi, on May 25, 2019.
(PTI Photo)
---
New Delhi
|
Published 29.06.19, 11:42 PM
|
---
Rahul Gandhi on Saturday told Congress leaders from Maharashtra he wouldn't be able to take decisions like appointing a new state unit chief or general secretary in charge as he had relinquished the post of party president.
This was a reiteration of his repeated refusal to change his mind and, sources said, he got irritated a couple of times when senior leaders pleaded with him to continue as Congress president.
Rahul even snubbed a leader at one point, saying: "You were not there when I was fighting (in the Lok Sabha elections)."
That betrayed his frustration over the reluctance of senior leaders to join him in confronting Prime Minister Narendra Modi head-on during the elections.
Rahul has given vent to his anguish at other recent meetings too, arguing that the entire party machinery was not geared to fight with all its might in most states.
It is now becoming clear that even the core committee was not on the same page on the campaign strategy and there were differences on the core component of NYAY, the minimum income guarantee scheme the party had promised. Even on Rafale, most senior leaders did not back Rahul's strident approach.
Sources said there were heated exchanges at one meeting where Rahul asked the campaign committee whether he was deciding the strategy, venue of his public meetings and slogans all alone. They said Rahul doesn't see sincerity in the assertions of senior leaders who have rallied behind him with the plea that he alone was not responsible for the strategy that backfired.
Rahul's explicit indication on Saturday to the Maharashtra leaders that he wouldn't continue and was holding the meeting only to help them should settle the leadership question. A new party president will have to be found soon and Rahul will be there as a guiding force, not the final authority. The Congress Working Committee may meet sooner than later to draw the roadmap.
The majority sentiment in Maharashtra is that state unit chief Ashok Chavan should be removed along with the general secretary in charge, Mallikarjun Kharge. But Rahul's inability to crack the whip disappointed the local leaders.
Many of the leaders argued that Prakash Ambedkar's Vanchit Bahujan Aghadi, which had an alliance with Asaduddin Owaisi's AIMIM, had cut into the Congress-NCP votes and ensured the BJP-Sena's victory. But Rahul disagreed, saying Congress leaders had failed to connect with the Dalits and refused to promote the right people in the districts. He was obliquely pointing to factionalism and nepotism in the party.