Rahul Gandhi for government role in health, education
Rahul has ceaselessly raised the issue of privatisation of education and healthcare in Gujarat under Narendra Modi, followed by other BJP-ruled states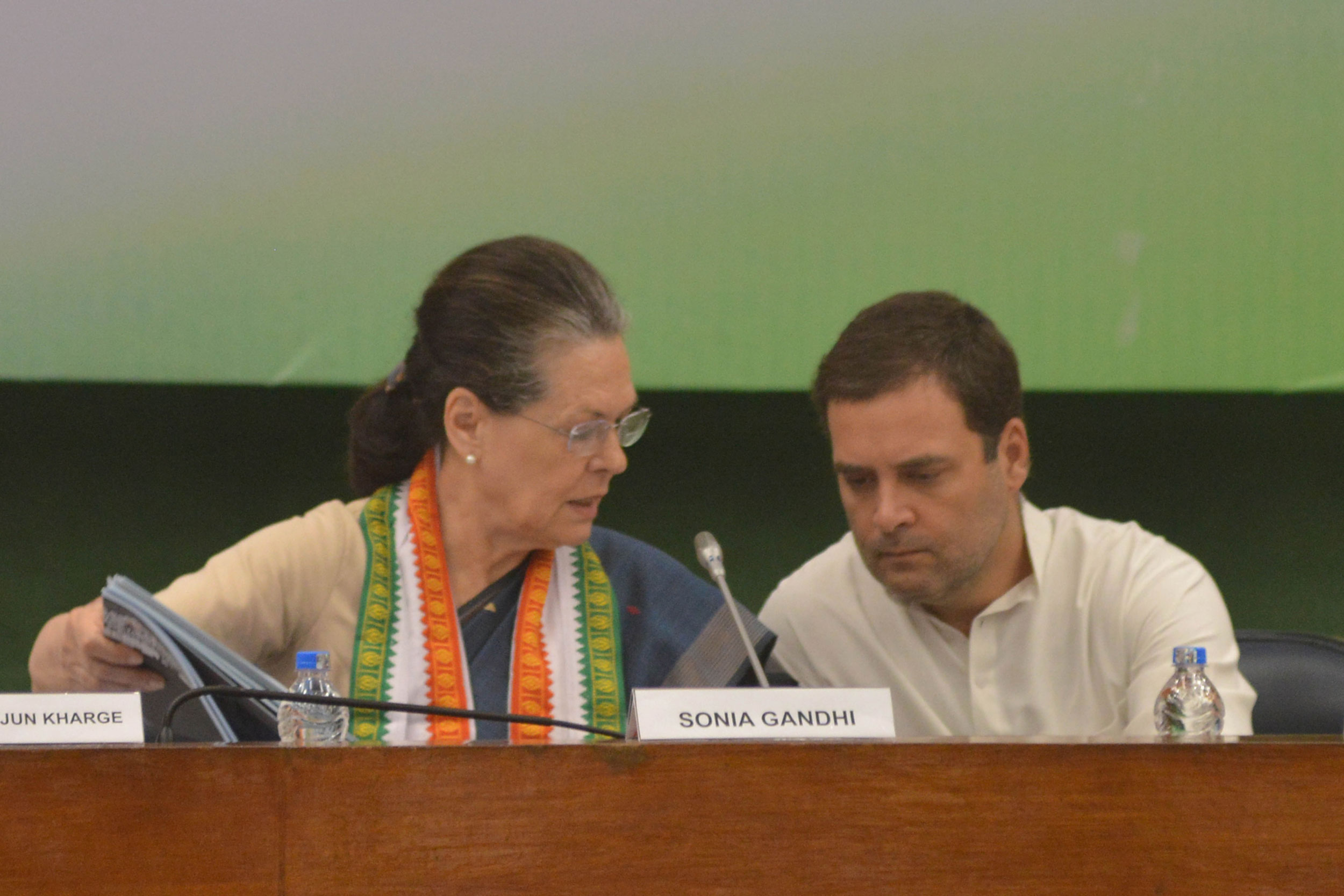 ---
---
Congress president Rahul Gandhi has emphatically argued that healthcare and education cannot be left to the private sector because the country cannot progress without offering this basic support to vulnerable sections of society.
Interacting with professionals and businessmen in Rajasthan's Udaipur on Saturday morning, Rahul said: "Healthcare and education can't be left to the private sector. This can't be done without the government. The government will have to spend money on this, to provide access to low-cost healthcare and education."
The Congress president was responding to a doctor's question on policies that he said were designed to encourage crony capitalism and privatisation of basic facilities.
"This is a myth that the private sector is better. This is not true. Best institutions in India are set up by the government. Private sector can't match; public sector institutions don't run after profit," Rahul said, in a clear signal that he did not plan to deviate drastically from the Nehruvian philosophy of a mixed economy.
Rahul has ceaselessly raised the issue of privatisation of education and healthcare in Gujarat under Narendra Modi, followed by other BJP-ruled states.
On Saturday, he asked: "Which superpower does not offer proper healthcare and education to its people? The goal is that every citizen should feel assured that they will get proper treatment and good education. The problem with this government — and schemes like Ayushman Bharat — is that enough money is not given. For service delivery, infrastructure of public health is required."
Rahul added: "This is what they did with crop insurance. They gave six states to Ambani, some to Tatas…. The user doesn't have a choice. This is like parcelling out insurance, assets without a competition. You can't run this country like this."
Later, at rallies in Bhilwara and Chittorgarh, the Congress president focused on public healthcare and education and promised more money for the same. He recalled how former chief minister Ashok Gehlot had started a scheme for free medicines and diagnosis and said the project would be re-launched if the party returned to power.
He said: "Rich people ensure good education for their children. Farmers and poor people can't. That's why governments need to pour in more money into the education system, into colleges and universities."
Nehru had presided over nation-building during the preparatory stage after Independence, when the public sector had to be developed as the backbone. Later, Indira Gandhi embraced the concept of a welfare state. Rajiv Gandhi initiated liberalisation but his emphasis was on adopting new technology and increasing industrial production and betrayed no signs of a radical departure from the traditional Congress policy.
After the phase when P.V. Narasimha Rao and Manmohan Singh went the whole hog in opening up the economy, Sonia Gandhi intervened to underline once again the importance of a welfare state. Manmohan adopted the phrase "reforms with human face" and his government rolled out pro-people schemes such as the Mahatma Gandhi National Rural Employment Guarantee Scheme (MNREGA), Right to Education and the Food Security Act.
Sonia, while insisting that the Congress approach was pragmatic and didn't follow dogma of any kind, once said: "We view with great disquiet the blind ideological assault that has been launched on the public sector, whose record on backward area development, on technology and human resource development, and on affirmative action has been of a very high order."
Rahul is delivering the same message in a different language.
Neither Sonia nor Rahul have ever spoken against economic reforms, stressing that high growth was a pre-requisite for a sustained poverty alleviation programme, but both have faced a political climate that did not allow them to dilute their pro-poor posturing.
Rahul's leadership has evolved in difficult times, when the Congress was at its nadir, and he has adopted stridently pro-poor politics to position himself as the antithesis to Narendra Modi, whom the Congress accuses of crony capitalism.
Rahul's first big battle with Modi came on the Land Acquisition Act when he stuck to his guns under immense pressure and won the battle after a bitter political and parliamentary fight. Modi's intimacy with top industrialists, the suit-boot controversy, bank frauds, rising bad loans and the Rafale deal have ensured that the Congress president cemented his position as a pro-poor crusader.