Rahul Gandhi adamant on stepping down
Discreet effort by Congress to explore options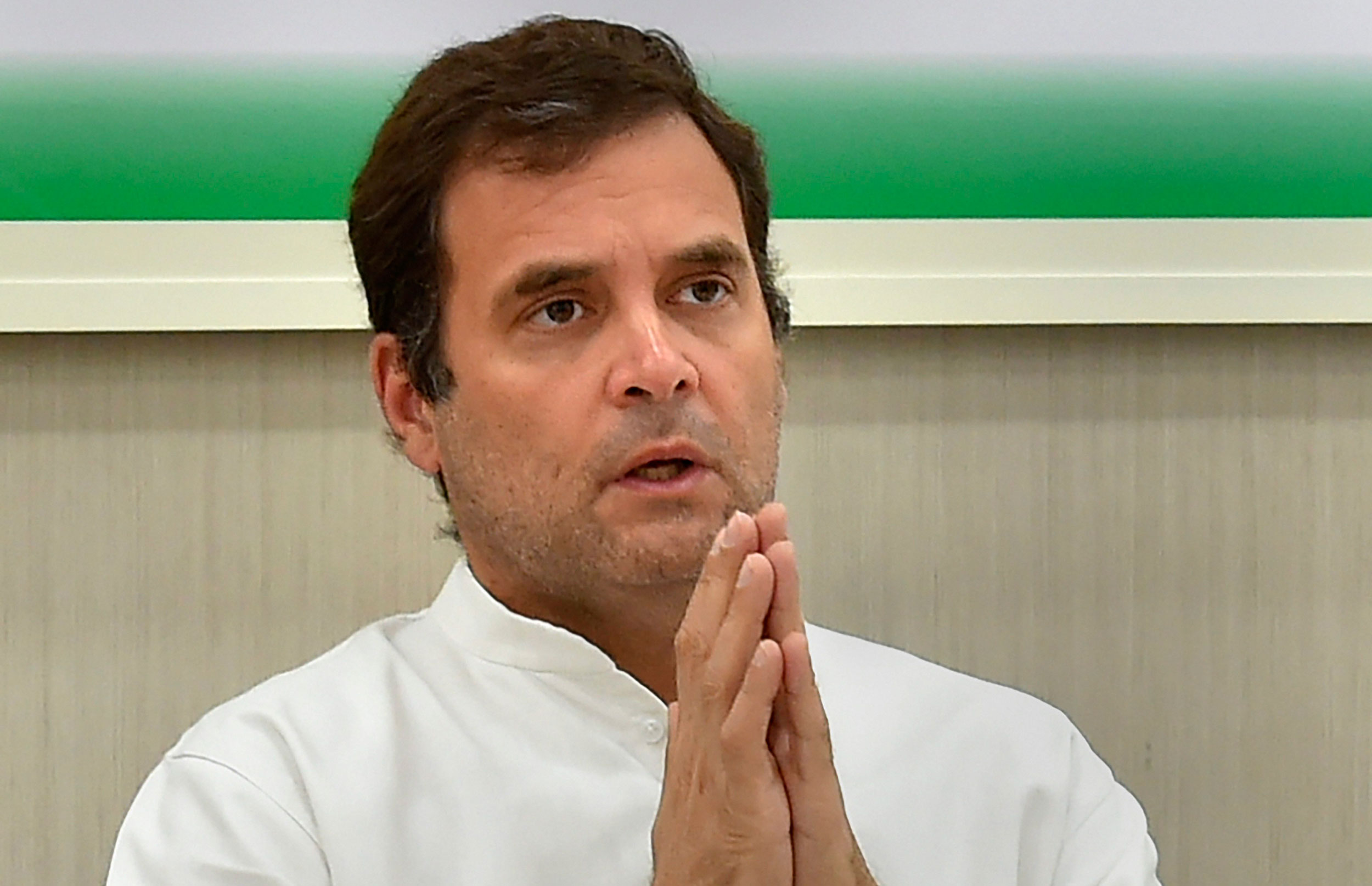 ---
New Delhi
|
Published 26.05.19, 10:16 PM
|
---
The Congress leadership is grappling with the distinct possibility of Rahul Gandhi refusing to withdraw his resignation offer, and the dominant view is that he won't change his mind no matter how intense the pressure.
While the younger lot, who know him intimately, believe that Rahul doesn't yield to pressure easily, even the veterans concede he appeared resolute at the Congress Working Committee meeting on Saturday and that it's difficult to guess how the deadlock would unfold. Sources said a discreet exercise to find a new president had been initiated.
Rahul had categorically asked the CWC, the party's highest decision-making body, to select a new party chief. He specified that the new president should be from outside his family, ruling out the possibility of Sonia Gandhi or his sister Priyanka Gandhi Vadra stepping in. The party may now be headed by somebody else even if Rahul's supremacy is unchallenged in the Congress despite successive defeats.
The results may not have reflected the massive mobilisation against Narendra Modi in the country but several Congress leaders feel Rahul did succeed in building a stiff resistance and providing the political face to anti-RSS sentiments in the country. These leaders said the Congress workers, too, believe it would have been impossible to dream up an electoral contest against Modi but for his determined effort.
One young leader who was present at the CWC meeting told The Telegraph: "We know Rahulji rarely indulges in loose talk; he is a man of firm convictions. If he has offered to resign, he would have thought about it and made up his mind. I personally don't see any possibility of him giving in to party pressure. We have known him since he was the Youth Congress-in-charge. He sticks to his decisions."
This leader added: "The essence of his argument, however, got lost in the concerns over his resignation. He said I am not going anywhere; I am going to fight harder. If you believe in my leadership, I don't need any post to prove myself."
"The party need not always be headed by the Nehru-Gandhi family. There has to be division of labour. Organisational needs and a political campaign are different issues. I'm going to do intense political campaigning. Let somebody else handle the organisation," the leader said, quoting Rahul.
A senior leader admitted it was difficult to presume Rahul would yield to pressure. "There is no reason for him to quit the top post. He knows he is the supreme leader and nobody in the party disputes that. Even at the CWC meeting on Saturday, nobody blamed him for the failure. In fact, every member praised his leadership and asked him to restructure the party for future battles. But he was adamant."