Cong leader cites revelations in books by ex-RBI top guns
Query to PM on defaulters
Former RBI governor Urjit Patel has revealed that his relations with the govt strained because of the dilution of the Insolvency and Bankruptcy Code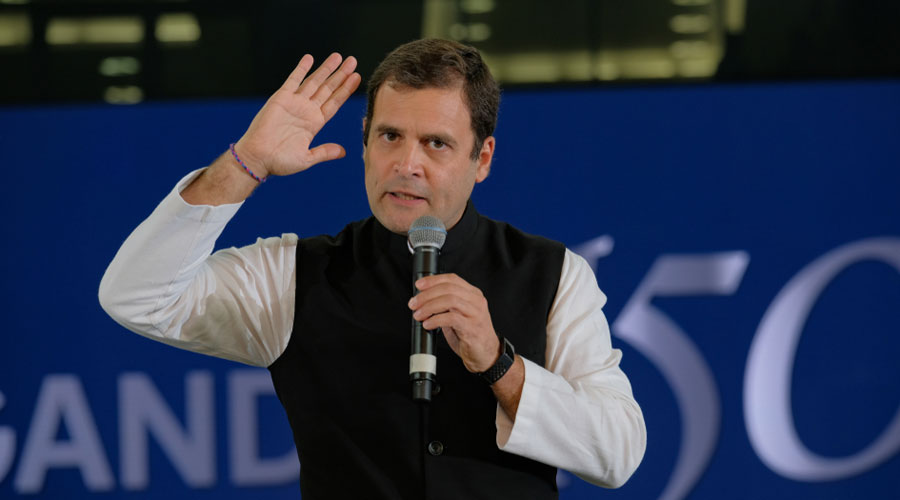 Rahul Gandhi
Shutterstock
---
New Delhi
|
Published 29.07.20, 02:35 AM
|
---
Rahul Gandhi has asked Prime Minister Narendra Modi why he did not want to take an action against bank defaulters, responding to revelations made by former RBI governor Urjit Patel in his book that differences with the Centre occurred on the question of dilution of the Insolvency and Bankruptcy Code (IBC) law.
"Efforts to clean the banking system cost him his job. Why? The Prime Minister didn't want him to go after wilful defaulters," the Congress leader tweeted.
Another book by RBI deputy governor Viral Acharya, who too had resigned prematurely, suggested that Patel lost his job because of attempts to cleanse the banks.
 Patel was made RBI governor in 2016 after Raghuram Rajan relinquished office. Questions were raised when he suddenly resigned in December 2018.
Patel has now revealed that his relations with the government strained because of the dilution of the IBC.
The RBI had issued a circular in February 2018 forcing banks to act tough on defaulters.
Arguing that the government lost enthusiasm midway, Patel wrote in his book Overdraft: Saving The Indian Saver: "Instead of buttressing and future-proofing the gains thus far, an atmosphere to go easy on the pedal ensued. Until then, for the most part, the Finance Minister and I were on the same page, with frequent conversations on enhancing the landmark legislation's operational efficiency."
The Supreme Court last year struck down the RBI's February circular. Patel in his book has warned against reversing the gains from efforts to clean one of the world's largest bad-loan piles.
Congress spokesperson Supriya Shrinate asked why had the government not issued any clarifications on the claims made by Patel.
Chinese company
The Congress also accused the Modi government of allowing Chinese company Dongfang, which has direct links with the Chinese government and the army, to work on a sensitive project in Jammu and Kashmir.
Party spokesperson Pawan Khera said this company, which is also involved in the China's ambitious global Belt and Road Initiative, is close to the Pakistani establishment.