Puri becomes the first city to turn tap water into drinking water
The initiative is part of the state govt's 'sujal' mission and is likely to benefit the city's 2.5 lakh residents, including a 66,000 slum population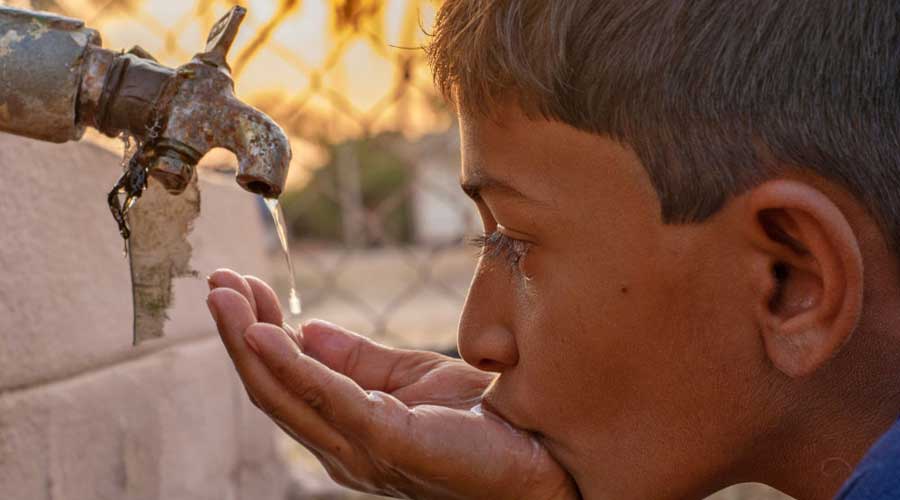 ---
Calcutta
|
Published 27.07.21, 01:18 AM
|
---
Puri has become the first city in India to turn tap water into drinking water quality, and that too 24x7, through a smart water management technology built up by Odisha, and hence putting it in same pedestal with global cities like London, Singapore and New York.
According to the state government sources, the tap water now complies with all the parameters mentioned in drinking water standard — Indian quality standard 10500 — prescribed by the Bureau of Indian Standard.
The initiative, dedicated to the people by Odisha chief minister Naveen Patnaik on Monday, is part of the government's 'sujal' or 'drink from tap' mission and is likely to benefit city's 2.5 lakh resident population, including 66,000 slum population as well as about 2 crore tourists who visit the holy city annually.
"Providing drink-from-tap quality water 24x7 to every household is a transformative project and this is a step in the direction of our vision for making Puri a world class heritage city," Naveen said while inaugurating the network.
"Puri residents, tourists and pilgrims alike can now drink water from tap across the city be it at home or across the newly-established water fountains," added Patnaik. Pilgrims will have access to 120 drinking water fountains set up all along the Grand Trunk Road and other Puri hotspots.
The state-of-the-art technology, which allows people to drink directly from the tap, has been put into place after 100 per cent of its nearly 32,500 taps were fitted with meters.
Government sources claim that metered taps will ensure less wastage of precious water; and drink from the tap mechanism will reduce plastic burden of the city. "The entire technology is automated and there will be real time monitoring system in various strategic points. Any dip in quality will be automatically corrected," Mathi Vathanan, principal secretary, housing and urban development department in Odisha, told The Telegraph on Monday.
Vathanan pointed out that the field engineer would receive alerts in their mobiles if there are any quality issues and be able to undertake corrective measures remotely. "While rich and even middle class people can buy quality water, the poor in slums and elsewhere suffer most for poor quality of drinking water and hence the project will benefit the poor most," said the official. 
Environmentalist Subhas Datta questioned the source of the water supply. "Puri traditionally had a sweet water supply near the sea but rapid withdrawal has been turning it into saline. Any further withdrawal will put Puri in more difficult situation," he said.
"We are only using surface water for Puri's water supply," pointed out Vathanan.