Public health experts oppose health stars on packaged food
Doctors caution that the decision has emerged from a methodologically unsound study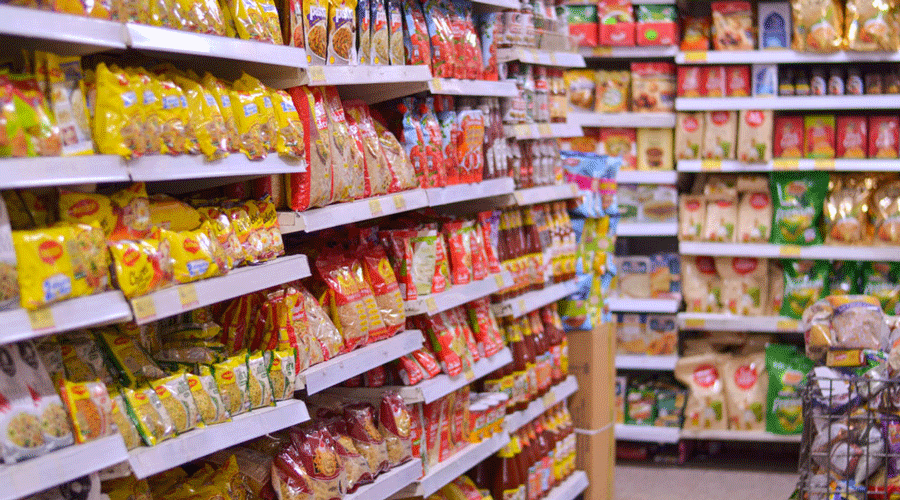 A typical HSR system would assign five stars to the most healthy food and a single or half star to the least healthy food.
File photo
---
New Delhi
|
Published 14.05.22, 03:39 AM
|
---
Five authoritative public health experts have urged the Prime Minister's Office to intervene and prevent India's apex food regulatory authority from introducing health stars on packaged foods, cautioning that the decision had emerged from a methodologically unsound study.
The doctors have expressed concern that the Food Safety and Standards Authority of India (FSSAI) "insists" on introducing a health star rating (HSR) in proposed draft regulations on the recommendations of a study by the Indian Institute of Management (IIM), Ahmedabad.
A typical HSR system would assign five stars to the most healthy food and a single or half star to the least healthy food.
"We believe the IIM-A study is not methodologically sound and is not an appropriate basis for making a major health policy decision for India," K Srinath Reddy, a cardiologist and president of the Public Health Foundation of India said in a letter sent to Amit Khare, adviser to the PM.
The letter has sought the PMO's intervention to get the FSSAI to abandon HSR and adopt warning labels instead which the doctors said would provide clear statements warning consumers about substances in food that might be potentially harmful to health.
The other signatories are H.P.S. Sachdev, a senior paediatrician and epidemiologist, Vandana Prasad, a community paediatrician, K.R. Anthony, former health and nutrition specialist with Unicef, and Arun Gupta, convener of the Nutrition Advocacy for Public Interest, a health advocacy group.
They have said the stars in the HSR system convey approval or endorsement while the health warnings identify specific ingredients that are at undesirably high levels in a food item and could influence purchase decisions better than HSR.
The HSR, similar to the one used to rate hotels, does not serve to inform or educate a consumer about harmful levels of specific nutrients, they said in their letter.
The FSSAI had last year commissioned a study by researchers at the IIM-A to determine which front of pack label warnings are most suited for Indian consumers, with suitability linked to comprehensibility, credibility, likeability, and ability to influence purchase decisions.
The doctors have also sent the PMO official a copy of comments from four experts who have raised concerns about the study methodology, scientific rigour, and conclusions. "The IIM report itself acknowledges that scientific evidence exists to suggest that warning labels deter people from buying healthy food… yet the HSR system has been recommended," said Piyush Gupta, professor of paediatrics at the University College of Medical Sciences, New Delhi. "It is surprising why warning labels were left out," he wrote in comments on the study.
Over 20 health, nutrition and consumer groups had earlier this month called on the Centre and the FSSAI to impose warning labels on all packaged processed food high in salt, sugar, and fat and abandon the plan to rate such food through health stars.