Prod to UK to back India
Tory MP feels the foreign office in London should have issued a strong condemnation of China after the clash in Galwan Valley on June 15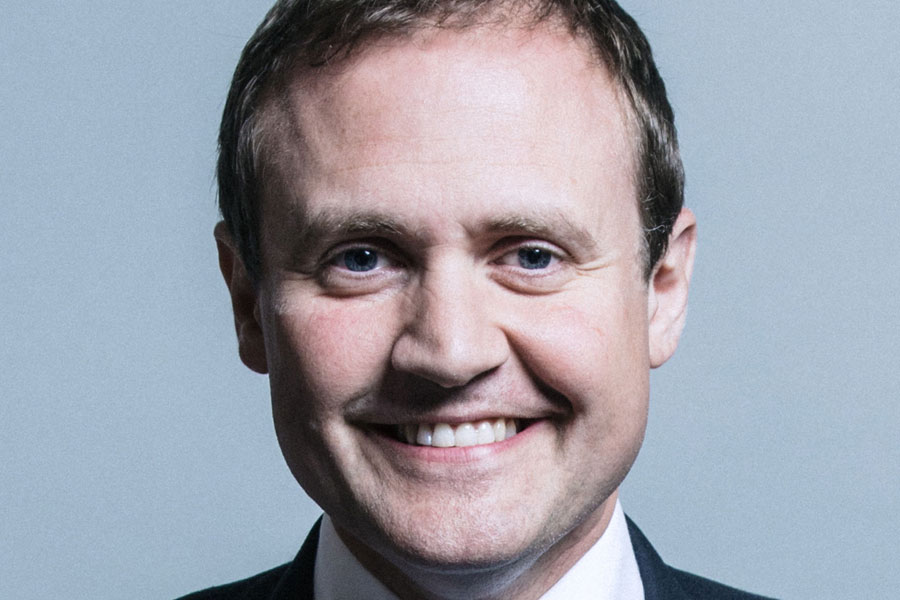 ---
|
London
|
Published 04.07.20, 04:40 AM
---
The UK "should be standing closely in partnership with India" following its violent clash with China in the Galwan Valley, Tom Tugendhat, chairman since 2017 of the influential foreign affairs select committee in the Commons, has said in an exclusive interview.
Tugendhat, whose opinions and that of his committee help to shape British foreign policy, says it is time for the UK to "reset" its relationship both with China and with India but for very different reasons.
His committee last year published a report, Building Bridges: Reawakening UK-India Ties, which argued that "the UK is falling behind in the global race to engage with a rising India" and "as the UK prepares to leave the EU, it is time to reset this relationship".
Tugendhat, 47, a Lt Col who served in Afghanistan with the British Army before becoming a Tory MP in 2015, laid a wreath in Delhi in 2018 to Indians killed in the two world wars. Last year he pressed Theresa May, when she was Prime Minister, to offer a full apology for the Jallianwala Bagh massacre on the occasion of its 100th anniversary.
Tugendhat said while speaking on the UK's relations with India: "We're looking to reset the relationship with India to have a closer relationship because India is a rule-based nation with very strong principles of the rule of law. It's a democracy and we have a very, very strong living bridge between our nations."
He said that after the June 15 clash in the Galwan Valley in which 20 Indian soldiers were killed, the foreign office in London should have issued a strong condemnation of China.
Instead, it had been cautious: "Clearly these are concerning reports and we continue to monitor the situation closely. We encourage China and India to engage in dialogue on issues relating to the border — the UK wants to see a peaceful resolution to the current situation. We offer our condolences to the families of those killed."
Tugendhat said: "Bluntly I think the statement was too nuanced. I would have been clearer in standing up alongside a longstanding ally, partner and friend, India, which has been so outrageously attacked by China, so I have to say I think that was the wrong decision (by the foreign office)."
He went on: "Our strategic partnership lies with free and democratic countries and none more than with India. We don't only share history, some, some good, some bad, we do share a very deep history with India.
"We have a living bridge of a very large diaspora community that is just as British as it is Indian. It's absolutely an integral part of the modern United Kingdom to the extent that our chancellor (Rishi Sunak) is part of that community.
"They are absolutely part of the United Kingdom. And the reality is that this demonstrates a direction that we should all go in which is Britain standing very, very close to India in matters of foreign policy."
Asked what kind of relationship India should forge with China, Tugendhat replied: "I'm not going to lecture India. India has some of the finest diplomats and political thinkers that I know. And when I read (writer on defence and retired Indian army colonel) Ajai Shukla or (CEO and Senior Fellow, IDFC Institute) Reuben Abraham, I read some of the most astute and insightful thinking on geopolitics that the world has."
"I'm not going to lecture India in any way," Tugendhat repeated, "but I hope that India will be a more active member of the rulesbased nations around the world and be more participatory in so many of the elements important in keeping us safe, whether that's an increased diplomatic presence — I would hope that India's voice is heard more loudly and more clearly around the world — or whether it's India taking a more active role in some of the operations in the seas that keep navigation free. All of these things I would welcome hugely and I'm a passionate advocate for India to have a permanent seat in the (United Nations) Security Council."
The UK's relationship with China, strained over the coronavirus pandemic, has reached a crisis point over Hong King because of the new security law passed by Beijing. Prime Minister Boris Johnson has offered sanctuary in the UK to nearly 3 million people in Hong Kong with "British National Overseas" status.
Tugendhat underlined its significance: "The reality is that Hong Kong is not simply a geography, it's an entire operating system based on the skills and the experience of the people. So removing the people fundamentally undermines the economy in a very real sense."
A survey conducted by his committee had revealed that two-thirds of the British people were willing to accept those who chose to leave Hong Kong.
Reminded that British public opinion and especially the Tory Party were hostile to the idea of admitting 30,000 Ugandan Asians with British passports in 1972, Tugendhat said: "I think Britain is a different country."
In marked contrast to India, "with China we are trying to work in a reset in the other direction which is to say, look at there is real friction here, there is real tension here. The Chinese Communist Party is aiming at undermining the international principles that have kept Britain and indeed many other countries safe and prosperous for the best part of seven decades.
"We are returning to a relationship that reduces our dependency, that allows us to remain engaged but also recognises that dependency on a nation that doesn't share the rule of law as an essential element of its constitution is a huge vulnerability."
As for the recent IndiaChina clash, he said: "There are lessons for China and for India. There are lessons for everybody. There's a real tragedy here and we're seeing it all over the place that China is beginning to push in ways that's really completely unacceptable and the Galwan Valley is one example. But it is only one. There are many others."
With India, "we have such overlaps of interest that we should deepen that — I'm very, very keen that we do more together. The UK should be standing in defence of the international rulesbased system and partners who share democracy and common history. We need to be very clear standing up for those values and few countries express them better than India."