Priyanka got a hack alert: Congress
Facebook is on record that it had sent a second warning in September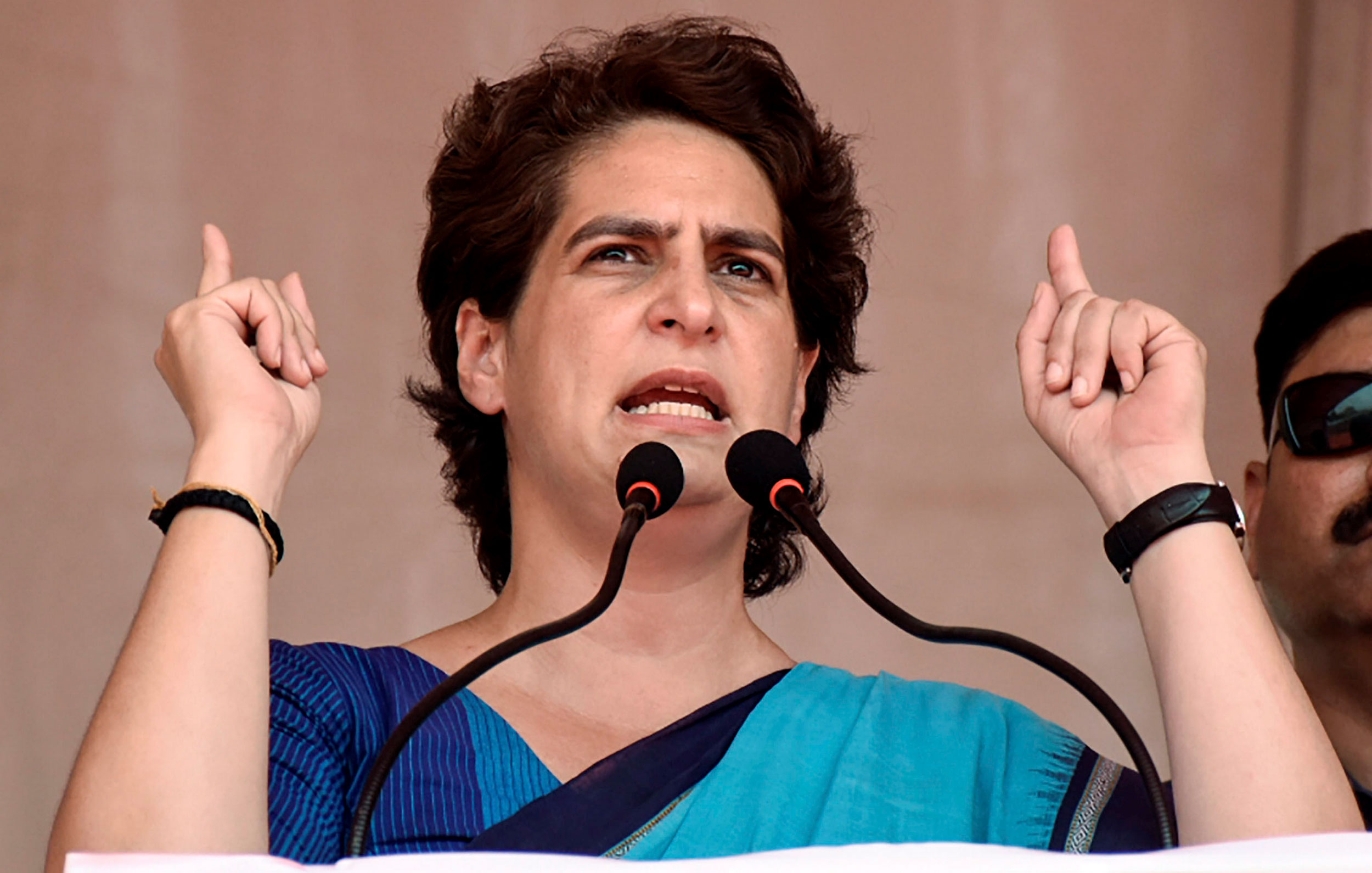 ---
New Delhi
|
Published 03.11.19, 08:43 PM
|
---
Priyanka Gandhi Vadra had received a message from WhatsApp informing her that her phone faced a digital risk, similar to the messages the Facebook-owned platform sent to all hacked phones, the Congress said at a news conference on Sunday.
Congress media in-charge Randeep Surjewala made the disclosure when he was asked if any party leaders were alerted by WhatsApp that they were targets of an alleged snooping operation involving Israeli spyware Pegasus.
"WhatsApp supposedly sent messages to different people whose phones were hacked. One such message was also received from WhatsApp on the telephone of Shrimati Priyanka Gandhi Vadra," Surjewala said.
Asked why the Congress was revealing this now, Surjewala said he had been informed of the message after news of the snooping operation broke on Thursday when a WhatsApp spokesperson said an unstated number of Indians were targets of surveillance by the Israeli spyware.
The message to Priyanka did not explicitly say her phone was hacked using Pegasus but that it was vulnerable, Surjewala said, adding that it was similar to the messages other targeted users received. Others have reported that they were informed that they faced a digital risk.
Sources said the Congress general secretary had not taken the message seriously when she received it and had even deleted it.
The Congress had called the news conference to question the Narendra Modi government on the alleged surveillance of Indian citizens.
Pointing out that the Israeli surveillance firm NSO Group makes it clear that its Pegasus spyware is only sold to government agencies, Surjewala asked the Modi government to reveal who bought and deployed it and who authorised the purchase.
The Congress spokesperson asked why the government had remained silent although it was alerted to the hack in April-May 2019, before the general election.
"Facebook, owner of WhatsApp, reported the cell phone hack through Pegasus software to the government of India in April-May 2019. In fact, it was duly noted and a vulnerability report issued by 'Indian Computer Emergency Response Team' — CERT-IN of the ministry of information technology," Surjewala said.
Facebook is on record that it had sent a second warning in September, he added.
The Modi government had claimed that it was not informed by WhatsApp about the breach of privacy of an unstated number of Indians, including activists, politicians, journalists and lawyers.
Information technology minister Ravi Shankar Prasad met WhatsApp CEO Chris Daniels in August and Facebook vice-president Nick Clegg in September but chose to remain silent on the privacy breach, Surjewala said.
WhatsApp, which had sent alerts to targeted users earlier this month, on Tuesday sued the Israeli firm NSO Group, accusing it of breaking into the phones of 1,400 users across four continents using Pegasus. The NSO Group denies the allegations.
Apart from other service providers, the spyware had infected the National Internet Backbone on which most Indian government and Supreme Court data move, Surjewala said, quoting from a report of Citizen Lab.
"A sinister role is being adopted by the government. The question is, do people in India have a right to privacy and the rule of law or is right to privacy a joke to be trashed by the Modi government as per its whims and fancies. This is a subject of far-reaching consequences," Surjewala said.