Priyanka and Rahul can't enter Meerut
On Sunday, she made an unannounced visit to Bijnor and met families of 2 killed in the cop action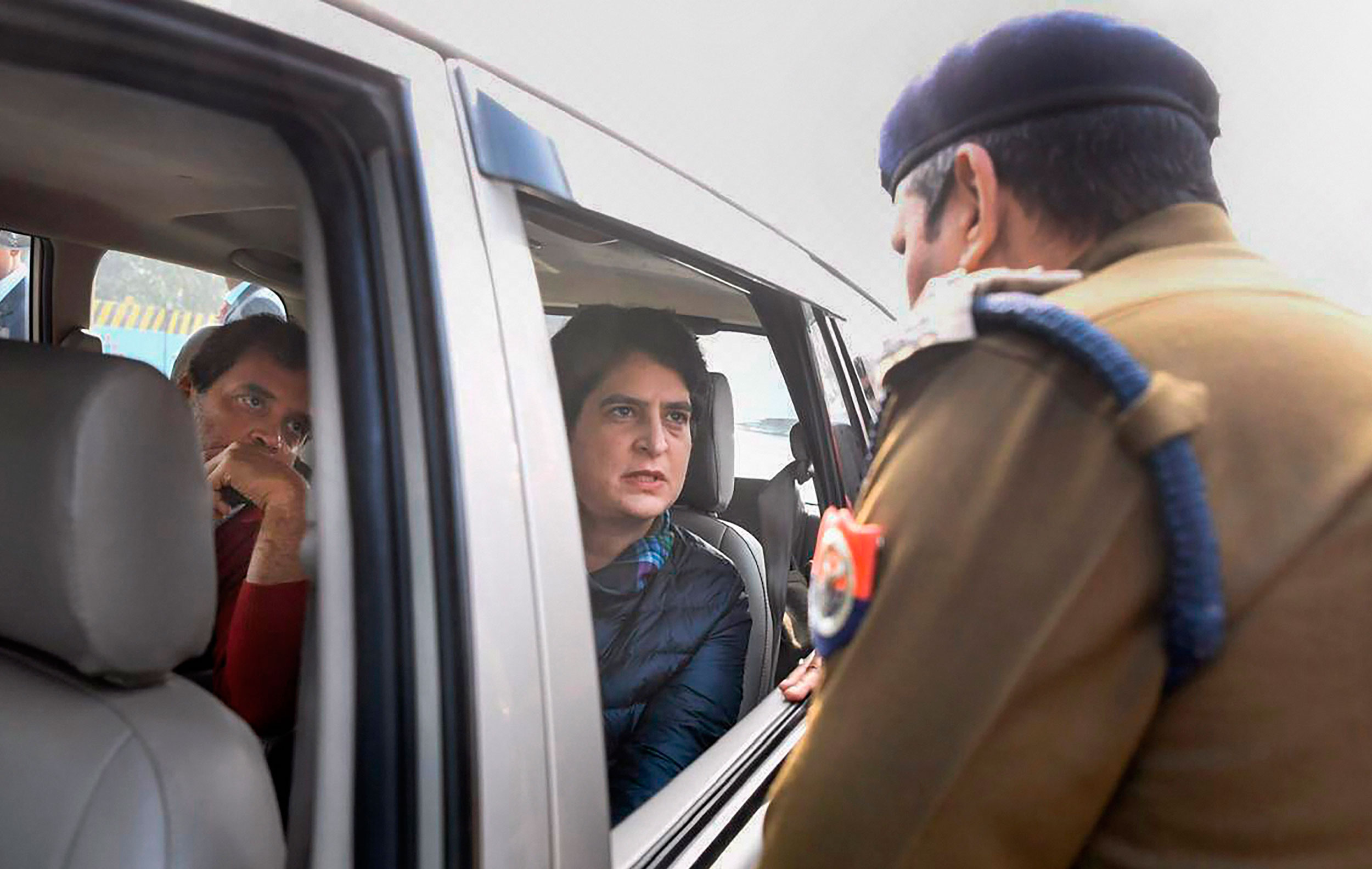 ---
---
Congress leaders Rahul Gandhi and Priyanka Gandhi Vadra were on Tuesday not allowed to enter Meerut to meet families of those killed in police action on the protests against the amended citizenship law.
Barred by Uttar Pradesh police, Rahul and Priyanka talked to the families on the phone and returned to Delhi.
In a video shared by the Congress, a policeman could be heard asking Rahul and Priyanka to move back a little. The police didn't show them any formal order but referred to Section 144 in the area, which disallows the assembly of more than four people. Rahul and Priyanka offered to go alone but the police did not relent.
On Sunday, Priyanka made an unannounced visit to Bijnor and met families of two killed in the police action.
At a protest at Rajghat on Monday, Priyanka read out the Preamble to the Indian Constitution in the name of those killed during protests. She asked the people to take a vow to protect the Constitution in memory of those who had laid down their.