Priyanka Chaturvedi resigns from Congress
The move comes after she slammed the Congress for reinstating party workers who had misbehaved with her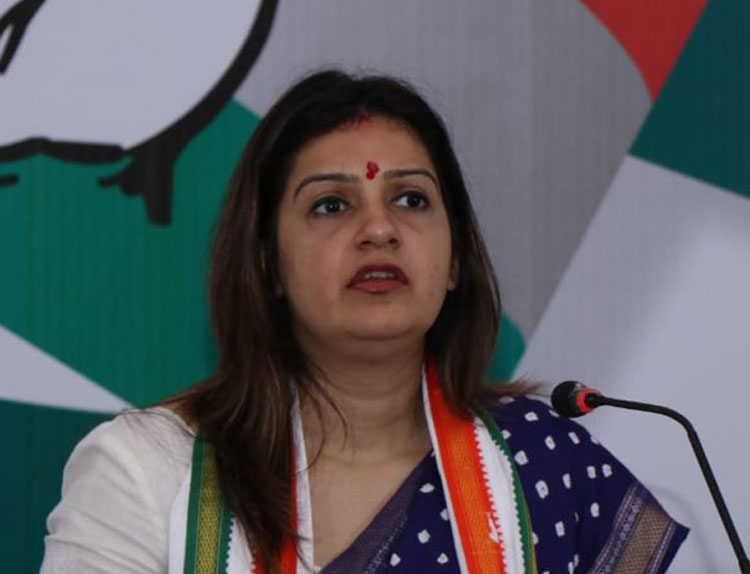 ---
---
Deeply saddened that lumpen goons get prefence in @incindia over those who have given their sweat&blood. Having faced brickbats&abuse across board for the party but yet those who threatened me within the party getting away with not even a rap on their knuckles is unfortunate. https://t.co/CrVo1NAvz2

— Priyanka Chaturvedi (@priyankac19) April 17, 2019
Congress national spokesperson and convenor of party's media cell Priyanka Chaturvedi resigned from the party, sources said.
After quitting all the posts in the party, Priyanka sent her resignation to the party's top brass.
She has also changed her introduction for her Twitter account. She removed the words National Spokesperson, AICC from her Twitter bio.
She was miffed at the reinstatement of some party workers in Uttar Pradesh who had threatened and misbehaved with her during her press conference in Mathura a few days ago.
The party which had suspended those workers reinstated them on April 15.
The action of rescinding the suspension, party leaders claimed, was taken on the recommendation of Congress general secretary for West Uttar Pradesh Jyotiraditya Scindia.
It's a pity @priyankac19 will not be seen defending the Congress on our TV screens any longer. She was an asset to the party & a fearless advocate for the party & its leadership.

— Omar Abdullah (@OmarAbdullah) April 19, 2019
Priyanka Chaturvedi's resignation letter to Congress chief Rahul Gandhi says 'misbehaviour against me by certain party members has been ignored under the guise of all hands needed for elections...this indignity is the final factor to convince me to move on and focus on other things outside INC'
I am absolutely overwhelmed and grateful with the love and support I have got across board from the nation in the past 3 days.
I consider myself blessed with this immense outpouring of support. Thank you to all who have been a part of this journey. pic.twitter.com/WhUYYlwHLj

— Priyanka Chaturvedi (@priyankac19) April 19, 2019
National Conference chief Omar Abdullah took to Twitter to support Priyanka Chaturvedi, saying that she was an 'asset' to the Congress party and a 'fearless advocate' for its leadership.