Priyanka calls on Dalit activist Azad
The Congress is looking for other options after BSP leader Mayawati's hostile posturing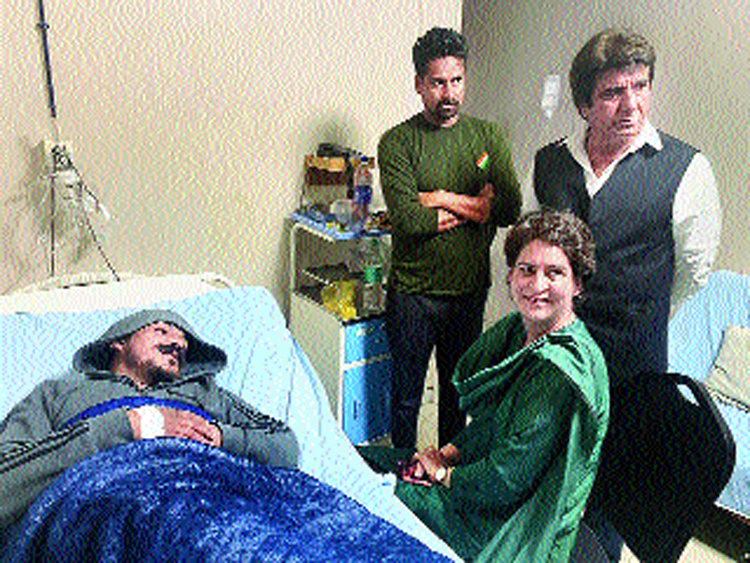 ---
New Delhi
|
Published 14.03.19, 10:50 AM
|
---
Priyanka Gandhi Vadra on Wednesday met Bhim Army chief and Dalit activist Chandrashekhar Azad alias Ravan in a Meerut hospital, in a surprise visit that is politically significant.
Azad was leading a rally that is scheduled to reach Delhi on Friday but was arrested by Uttar Pradesh police on Tuesday as there was no permission for the march. The young leader was shifted to a hospital as he fell ill.
Azad enjoys an influence among Dalits, particularly the youths, and the Congress is looking for other options after BSP leader Mayawati's hostile posturing. His key area of influence is western Uttar Pradesh.
Azad himself had opened the door a few days ago by setting conditions for backing the BSP-Samajwadi Party alliance. He has been very close to Imran Masood, a Congress leader from Saharanpur.
Priyanka told the media not to read any politics in her visit. "I have come here to pay a visit and find out about his health. He is a young leader, he wants to speak, but this government is so arrogant, that it wants to crush a young leader. He should not have been arrested and should be allowed to speak out. I like the josh in Chandrashekhar, that is why I came. It was just a gesture of showing solidarity, no politics there," she said.