Prateek Shukla: A Multi-talented Entrepreneur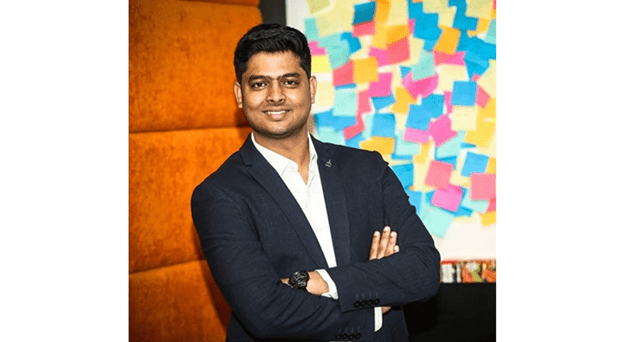 ---
Published 07.10.21, 05:18 PM
|
---
Internet of Things (IoT) is a new-age innovation that allows multiple devices to communicate and exchange data with each other to enhance their overall functionality. In fact, IoT uses the internet to create, analyze and make decisions based on data. It helps industries all around the world to work smartly and more effectively by automating processes. This essential piece of technology allows businesses to keep track of and have a glimpse into the productivity of the company assets.
Using the real-time insights it provides, the companies can reduce their wastage, improve their work capacity, and enhance their safety quality all at once. Considering its advantageous imprint on business operations, IoT has become a significant growth factor for industrial ventures. Prateek Shukla, a market expert, and young entrepreneur made no mistake to identify the growth opportunity in the IoT industry and launched his IoT solution firm – Altorum Leren – to provide companies with effective IoT products and services.
His Initial Journey into the Realm of Cyber Security Expert
Even before entering the domain of IoT, Prateek gained quite a lot of success in cyber security and internet safety. As the world around us is getting more dependent on the internet, the relevance and importance of cyber security are also becoming paramount. As most modern businesses store valuable business and customer data in cloud services, they must put serious effort into protecting that data from theft. Poor configuration can make any business vulnerable to cyber-attacks while damaging its credibility as a service. Prateek, at the age of 18, took the challenge to make people aware of the urgency of cyber security with his highly insightful book "The Unrevealed Secrets of Hacking and Cracking." He even ended up developing an app called Casa Curo to allow the housing complexes to track their security measures.
Building a Revolutionary IoT Solution Firm from Scratch
Prateek's entrepreneurial journey was never a cakewalk. He initially faced quite a few setbacks before locating a future in a potential domain like IoT. This visionary individual invested himself in serious market research and knowledge hunting to emerge as a successful business. Finally, riding on his market knowledge and in collaboration with his current business partner Sandeep Parira, Prateek bootstrapped his start-up venture Altorum Leren. They have even launched their first product Alfiniy, a SaaS platform for IoT that will offer businesses guidance for preventive and predictive maintenance. Using Edge Computing and Artificial Intelligence (AI), the innovative product helps industries minimize both asset failure and resource wastage.
Altroum Leren has also been honored with the prestigious title of 'Automation Technology Provider of the Year' by NITI Aayog (Government of India) during the Global Artificial Intelligence Summit held on September 29th. The Summit was attended by well-known global industry leaders, data experts, and AI and IoT pioneers and the focus of the Summit was to highlight the prominence and roles of Artificial Intelligence (AI) and Internet of Things (IoT) in human lives and business industries.
Sharing his journey as a budding businessman, Prateek Shukla says, "Carrying a dream to build my own business, I moved to Bangalore when I was just 22. I quickly realized that I required more knowledge and experience to thrive in a marketplace that is exceptionally competitive. So, I started to spend hours in intensive market study and, eventually, kicked start Altorum Leren with an aim to reform the IoT domain using my innovative business model."
"Automation is the future, and our Vision is to accelerate the future of IoT industries by exploring and addressing the possible future challenges today. The subscription-based model of our product Alfinity has proved its merit and has been widely accepted by the manufacturing, transport, and agricultural industry. We are here to stay and grow to leave our competitors behind," comments Prateek talking about his company's vision.
The IoT start-up has already served several private and Government ventures successfully and is looking forward to expanding its clientele to a total of 40+. Prateek even has set a goal of generating a turnover of 15 crores in the next three years. This talented individual knows what it takes to be a successful entrepreneur and never shies away putting all of his dedication and hard work which keeps him ahead of his industry peers.                  
LinkedIn URL - https://www.linkedin.com/in/prateek-shukla-4003149a/