Post for Babri acquittal judge
Surendra Kumar Yadav has been appointed upalokayukta or deputy lokayukta of Uttar Pradesh by the Yogi Adityanath government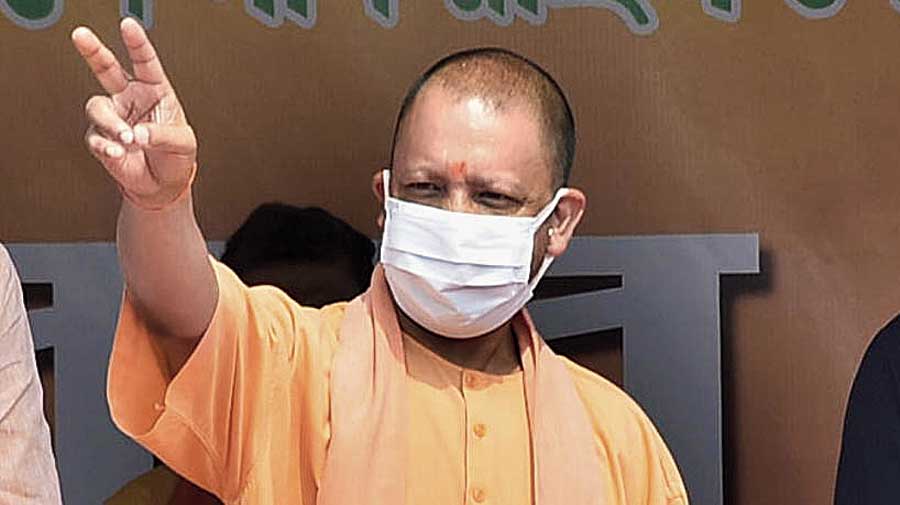 ---
Lucknow
|
Published 13.04.21, 02:11 AM
|
---
The judge who had acquitted all the Sangh parivar leaders in the Babri Masjid demolition case has, six months later, been appointed upalokayukta or deputy lokayukta of Uttar Pradesh by the Yogi Adityanath government.
As a special CBI court judge, Surendra Kumar Yadav had on September 30 last year acquitted all the 32 surviving accused, denying any conspiracy by the BJP and VHP heavyweights and blaming the Babri demolition on "anti-social elements" who had infiltrated the kar sevaks.
Yadav had retired the day of the verdict. Governor Anandiben Patel signed his latest appointment letter on April 6, but the matter became public only when the former judge took charge of his new post on Monday.
He is one of three deputy lokayuktas in Uttar Pradesh. The lokayukta courts hear corruption cases against state ministers and state government officials.
Among those Yadav had acquitted in the Babri case were former Union ministers L.K. Advani, Murli Manohar Joshi and Uma Bharati, and former Uttar Pradesh chief minister Kalyan Singh.
Yadav had rejected the CBI's findings in favour of a report by the local police intelligence unit.
"There were some anti-social elements among the kar sevaks and they committed the crime. The politicians and the sadhus were continuously making appeals to the mob to maintain peace," his 2,300-page order said.