PM fund cares for poll-bound Bihar
The 500 bed Covid hospital in Patna will be inaugurated today and the 500 bed Covid hospital at Muzaffarpur will be inaugurated very soon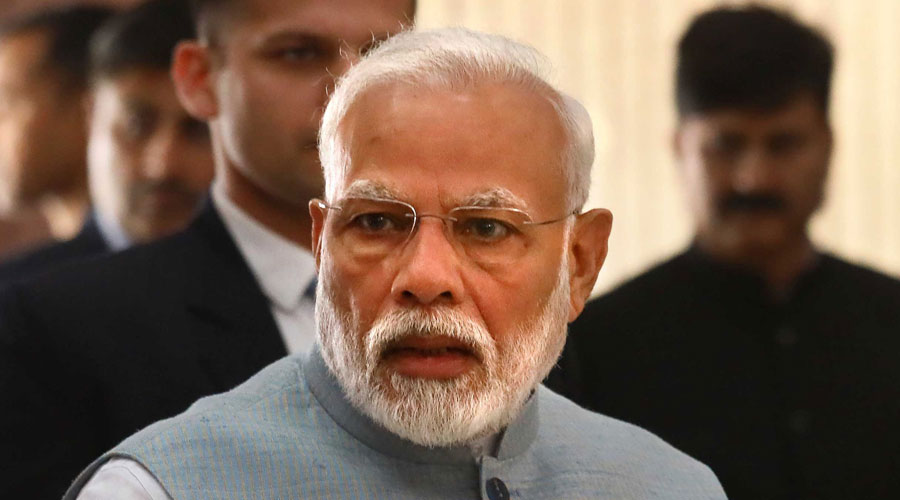 ---
---
Prime Minister Narendra Modi on Monday announced that PM CARES would fund two 500-bed makeshift Covid-19 hospitals in Bihar, scheduled to go to polls later this year.
Making the announcement on Twitter, the Prime Minister's Office said the hospitals, set up by DRDO (Defence Research & Development Organisation), would be located in Patna's Bihta and Muzaffarpur.
"The 500 bed hospital at Bihta, Patna will be inaugurated today and the 500 bed hospital at Muzaffarpur will be inaugurated very soon," one of the tweets said.
The announcement came a day after the BJP held a meeting of the party's Bihar executive to prepare for the polls. Addressing the meeting, BJP chief J.P. Nadda said the NDA would face the polls under the leadership of chief minister Nitish Kumar.
The BJP is expected to use the hospitals as a prominent campaign tool, underlining how the party and the Modi government care for the Biharis.
Bihar is among the worst-hit Covid-19 states with a pathetic Covid care infrastructure. The new makeshift hospitals will appear as oases in a desert and bring out the failures of chief minister Nitish Kumar. Voters will give BJP credit for the hospitals and not Nitish.
"This (2 hospitals) will go a long way in improving Covid care in Bihar," the PMO stressed. The hospitals will have 150 ICU beds with ventilators and 350 normal beds with oxygen support. Doctors and paramedical staff would be provided by the armed forces medical services, the PMO tweets said.
Junior home minister Nityanand Rai inaugurated the Bihta hospital on Monday and hailed both PM Modi and home minister Amit Shah.
"Where are those asking about PM CARES funds? Come and see the 500-bed hospital in Bihta," the Bihar BJP tweeted with the slogan: Bhajpa pe bharosa hai (we have faith in BJP).
Despite deciding to contest the polls under partner Nitish's leadership, the BJP has been cleverly trying to carve out an independent ground. It's campaign focuses on hailing PM Modi and his contributions to Bihar while silently seeking to blame Nitish for everything that's wrong in the state.