Plea to PM Narendra Modi for Gandhi session
Modi government had convened a 2-day special session of Parliament in November 2015 as part of the 125th birth anniversary celebrations of Ambedkar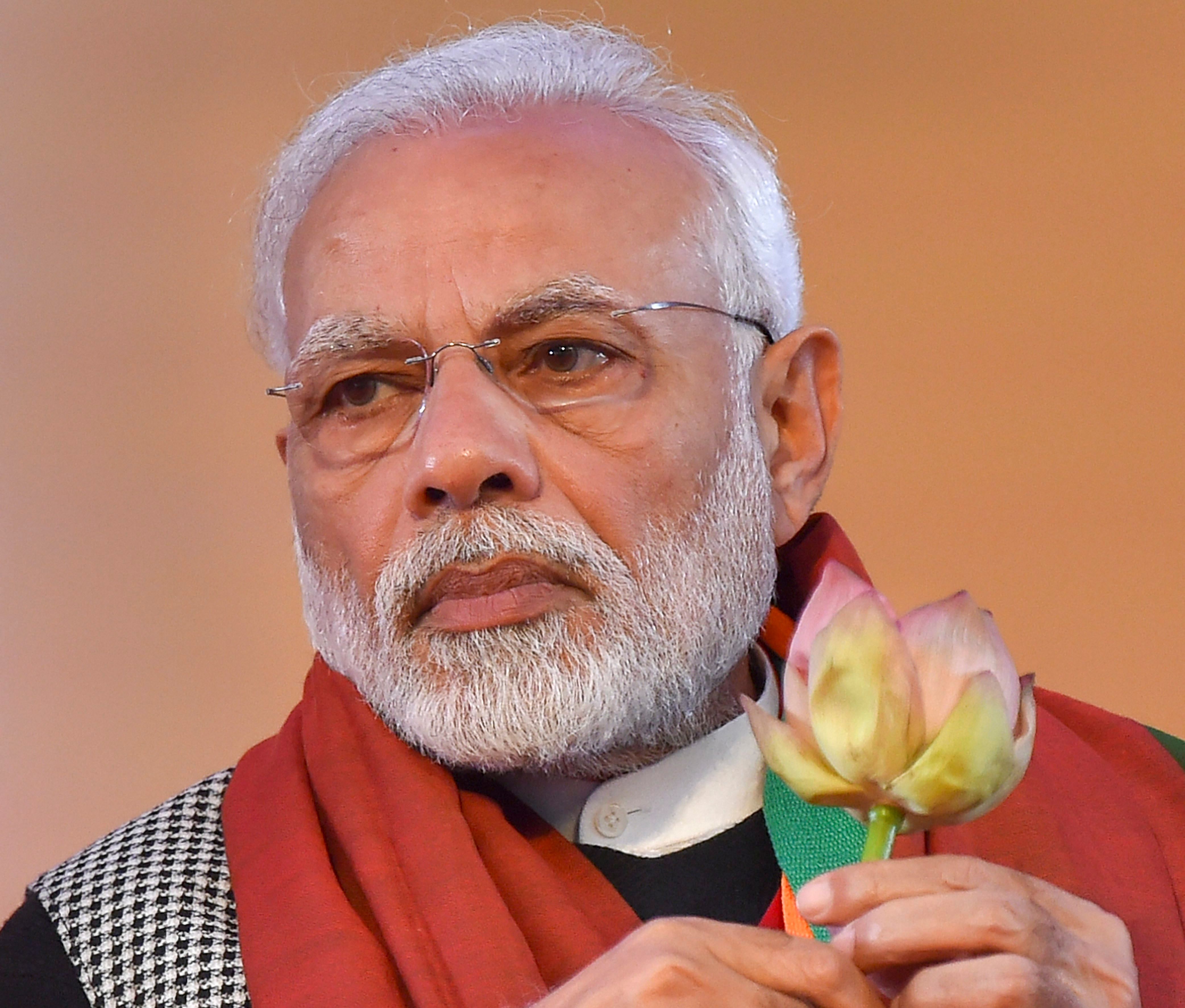 Modi has tried to project himself as a disciple of Gandhi although the RSS, the BJP's ideological mentor, has historically avoided treating him as an icon.
PTI
---
New Delhi
|
Published 03.09.19, 09:23 PM
|
---
Rajya Sabha member Manoj Jha has requested Prime Minister Narendra Modi to convene a special session of Parliament on October 2 to honour the memory and legacy of Mahatma Gandhi whose 150th birth anniversary is being celebrated this year.
In a letter to the Prime Minister, the Rashtriya Janata Dal MP suggested a joint sitting of both Houses of Parliament on October 2, followed by a five-day session committed to recalling Gandhian ideas and values.
"While there are various continuing ways for celebrating the Mahatma's birth anniversary, the most appropriate way for a grateful nation to show its respect to the Mahatma is through a special and committed session of Parliament," the letter said
Jha said that in the international imagination, the "image of Gandhi is the first to come to mind" at the "very mention of India".
He inspired generations of thinkers and leaders from across the world, the letter said, mentioning Martin Luther King Jr, Albert Einstein, Nelson Mandela, the Dalai Lama, Al Gore and Barack Obama. "Even after so many decades of Independence, India's soft power draws from Gandhian ideas of non-violence and anti-imperialism. So many movements (national & otherwise) have taken inspiration from the Gandhian ideas of resistance."
Jha may have put the government in a fix by making this demand publicly as any refusal would trigger uncomfortable questions.
The Narendra Modi government had convened a two-day special session of Parliament in November 2015 as part of the 125th birth anniversary celebrations of B.R. Ambedkar.
Parliament was lit up to mark November 26 as Constitution Day and members debated Ambedkar's contribution and constitutionalism for two days. It was only then that Modi recalled how he had honoured the Constitution by mounting a replica on an elephant's back for a parade.
If Ambedkar can be given that honour on his 125th birth anniversary, denying the same to Gandhi on his 150th birth anniversary may appear illogical.
The Father of the Nation is indisputably the greatest of all politicians and Jha highlighted that in his letter by saying that Gandhi was "arguably the individual who has most impacted India and its destiny as a sovereign nation in his life as well as in his death".
Modi has tried to project himself as a disciple of Gandhi although the RSS, the BJP's ideological mentor, has historically avoided treating him as an icon.
But Modi has analysed Gandhi strictly in terms of cleanliness. His tribute to Gandhi has been his Swachh Bharat campaign and has never mentioned the Mahatma's main attributes of truth and non-violence even once during his prime ministership.
The government may be wary of the Opposition's trap of using the special session of Parliament to corner the RSS-BJP on rising social strife and over allegations of suppression of freedom and scant regard for truth as manifested in data manipulation.
While no party nowadays quarrels on Ambedkar and the race is to take credit for following his principles because of the Dalit vote bank, Gandhi's philosophy and history have been problematic for the ruling dispensation.
The Opposition, particularly the Congress, is also bound to use the opportunity to rake up Gandhi's assassination and point out how his killer Nathuram Godse was suddenly being hailed as a patriot and persons like terror-accused MP Pragya Singh Thakur were getting empowered.
Modi had said he wouldn't be able to forgive Pragya for eulogising Godse but no action was taken against her.
V.D. Savarkar, another RSS-BJP icon, whose portrait has been installed in the Central Hall of Parliament — where the joint sitting takes place — was also an accused in Gandhi's murder trial.
He was acquitted for want of evidence.