Plea on Congress-China MoU absurd: Supreme Court
BJP and sections of the media had run a campaign recently accusing the party of striking deals with the neighbouring country and receiving donations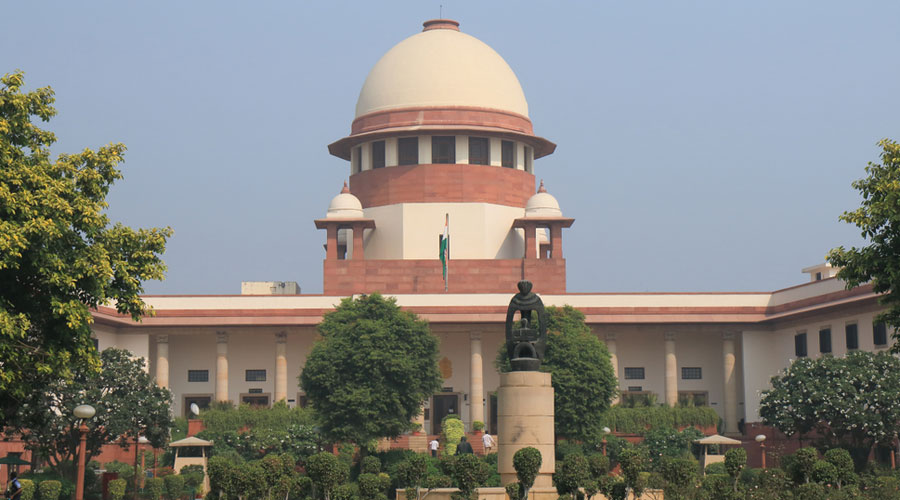 ---
---
The Supreme Court on Friday dubbed "absurd" and dismissed a petition seeking an NIA or CBI probe under the Unlawful Activities (Prevention) Act into an allegation that the Congress and its leaders Sonia Gandhi and Rahul Gandhi had signed a memorandum of understanding with the Communist Party of China in 2008.
"How absurd it is! You are saying a political party has entered into an agreement with China?" Chief Justice of India S.A. Bobde asked senior advocate Mahesh Jethmalani as soon as the matter came up for hearing.
"How can a political party enter into an agreement with China? It is unheard of in law," the bench, also having Justices A.S. Bopanna and V. Ramasubramanian, observed while dealing with a joint petition filed by advocate Shashank Shekar Jha and Goa journalist Savio Rodrigues. Jethmalani was appearing for the petitioners.
The BJP and sections of the media had run a campaign recently accusing the Congress of striking deals with China and receiving donations, but the voices soon subsided in the face of a counter that pointed out that there was nothing illegal in such donations and that sections of the BJP and the Right-wing ecosystem have had similar dealings with China.
According to the petition, the Congress and the ruling Communist Party of China had entered into an MoU in 2008 that had not been made public.
The petitioners had alleged that the Congress, then running the government, and Sonia-Rahul had signed the MoU despite the multiple Chinese incursions between 2008 and 2013.
The petitioners had claimed that the MoU dealt with various bilateral, regional and international issues, but the details were not available.
"The agreement needs to be brought into the public domain. There are sinister motives… it is a very serious issue involving criminality," Jethmalani submitted before the court.
However, the CJI directed the petitioners to forthwith withdraw the petition or the court would dismiss it. CJI Bobde said the petitioners could file a better petition but if the court found that the allegations were false, "we will prosecute you".
"We will allow you to withdraw this. However, we must tell you that what you have averred is unheard of," CJI Bobde said.
The bench also said that the petitioners were free to approach Bombay High Court.
Jethmalani then sought permission to withdraw the petition. The court treated the petition as "dismissed as withdrawn".