Piyush Goyal yet to snap bigot link
Goyal is yet to respond to a query from this newspaper why he follows Amit Shukla, a self-proclaimed "Nationalist Proud Hindu"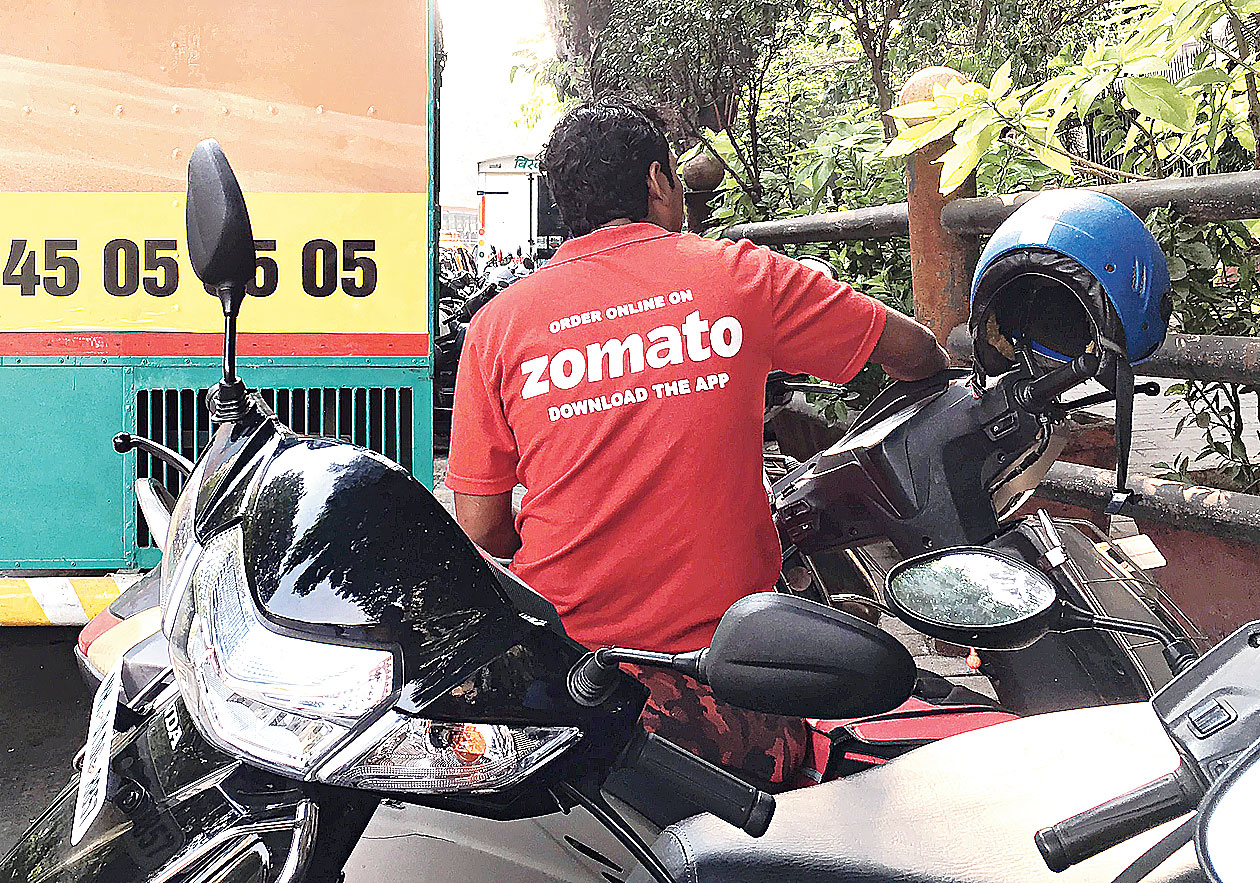 ---
---
Zomato user Amit Shukla, who on Tuesday demanded his food delivery agent be changed because he was a Muslim, continues to be followed by the official and verified handle of railway and commerce minister Piyush Goyal.
Goyal is yet to respond to a query from this newspaper why he follows Shukla, a self-proclaimed "Nationalist Proud Hindu" from Jabalpur.
It is, however, common among ministers in the Narendra Modi government — including the Prime Minister himself — to follow online trolls.
Abhishek Mishra of Lucknow, who had last year tweeted he had cancelled his Ola cab driven by a Muslim because he did not want to give "money to Jihadi People", continues to be followed by Union ministers Goyal, Nirmala Sitharaman, Dharmendra Pradhan and Mahesh Sharma.
Modi follows Bikaner-based @nikhildadhich who had tweeted abusive remarks against journalist Gauri Lankesh after her 2017 assassination, for which police have chargesheeted the Hindu extremist group Sanatan Sanstha.
Amit Malviya, the national IT head of the BJP, had in 2017 defended Modi in the face of outrage at the Prime Minister following trolls like Dadhich.
"PM Modi is the only leader who freely engages with people on social media platforms. He follows normal people and frequently interacts with them on various issues. He is a rare leader who truly believes in freedom of speech and has never blocked or unfollowed anyone on Twitter," Malviya had said.
"We have multiple examples of leaders curbing free speech on social media, including the previous PMO handle. The PM following someone is not a character certificate of a person and is not in any way a guarantee of how a person would conduct himself."
The BBC had at the time reported that Modi had unfollowed a former supporter, Jwala Gurunath, after she hurled accusations against BJP spokespersons.
Modi is also known to follow people on special days, such as following women on Women's Day or Raksha Bandhan, or following new handles on his birthday.
In 2015, Modi had invited 150 social media influencers who support the BJP, including many considered online trolls. Among them was Tajinder Bagga, who had assaulted lawyer and activist Prashant Bhushan in 2011. He went on to become a BJP spokesperson in 2017.
In 2016, Snapdeal had dropped Aamir Khan as its brand ambassador amid a campaign to downrate and uninstall the app after the actor had expressed fear for his children's safety following the lynching of a Muslim and the assassination of an academic.
In her book, I am a Troll, journalist Swati Chauturvedi quoted former BJP activist Sadhavi Khosla as claiming that the party's social media cell had launched a campaign to dislodge Khan as Snapdeal's brand ambassador.
A similar campaign against Zomato on Thursday had not had much of an impact till late evening, with the app still showing a high rating of 4.3 out of 5.
Zomato had refused Shukla's request. Its founder Deepinder Goyal had tweeted on Wednesday that the food platform wasn't "sorry to lose any business that comes in the way of our values".