Pitter platter of fish from sky
Surprise 'catch' in fields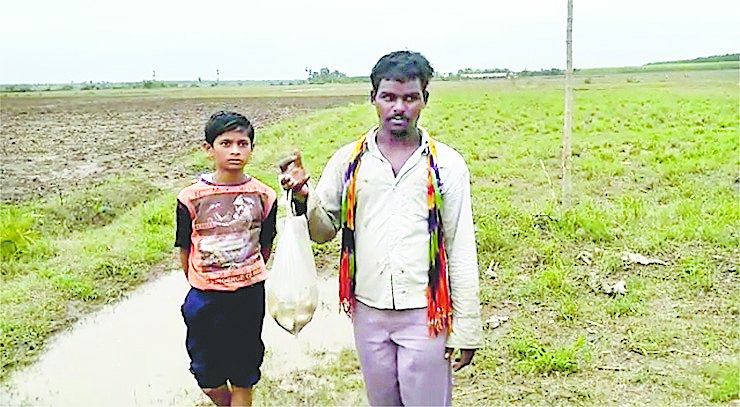 ---
---
Hyderabad, June 20: Move over cats and dogs. It rained fish on Friday, residents in an Andhra Pradesh district said.
Hundreds of villagers rushed out of home last night after someone spread the word that fish were falling from the skies.
Into the rain they ran, some with saris, some with blankets and others with utensils - anything they could grab - before the sea fish vanished from their flooded fields and streets.
Fish, after all, are not known to be sedentary creatures.
Friday's "fish-fall" came with the second downpour of the monsoon this year in Gollamudi and Pallagiri, two villages in the agriculturally rich Nandigama mandal of Krishna district in coastal Andhra.
"I thought it was a joke but when I went out I too found fish in my backyard and also on the road," Lalita Kona, 35, said over the phone.
Met officials didn't dismiss offhand the comments of the farmer's wife. "Sea tornados occur in the Bay of Bengal and, along with seawater, they also carry aquatic life as well. It is possible that they can suck up a school of fish or frogs and 'rain' them elsewhere," said K. Nagaratna, a scientist with the Hyderabad Meteorology Department.
"Why possible?" shot back P. Kutumba Rao, sarpanch of Pallagiri village, "it did happen."
Contacted today, Rao said he was jolted out of sleep last night by a commotion outside his house. When he came out, he found fish "falling".
Asked if a fish tank near the village had been breached, Rao said: "We have fish tanks nearby, but there has been no report of a breach because of the rain. Moreover, these are sea fish, not ones raised in fish tanks."
A journalist who visited the area today tried to recreate the scene of smelly-but-pleasant surprise. "The villagers," the reporter said, recalling what he had heard, "rushed to the fields and streets in the heavy downpour to catch fish. They even used saris to collect the fish. Today, fish of all sizes were sold in the market."
This is not the first time such "creature" rain has been reported. On April 14, 2015, BBC, quoting local sources, reported that following heavy rain thousands of fish poured over Thailand. However, it was reported later that the incident occurred in China, not Thailand.
Earlier, in 2011, some students and their teacher observed worms falling in Scotland.
"Why go that far?" said P. Narender Kumar, a native of Krishna district and now an advocate in Hyderabad. "About 37 years ago, a similar thing had happened when monsoon rains showered frogs, crabs and even baby octopuses in Nuziveedu mandal of Krishna district. We saw dead octopuses for the first time in our life."
Not unlikely, Japanese writer Haruki Murakami might say, if told about last night's fish rain. Fish and leeches fall from the sky in his Kafka on the Shore.
Last heard, fish dishes were flying off hotel counters in Nandigama. They included fish soup, fish fry and the gravy dish fish pulusu, a local delicacy.
For once, none smelt anything amiss.