Phone norms for treating non-Covid patients
The prohibited list includes 'drugs that have a high potential for abuse and could harm the patient or society at large if used improperly'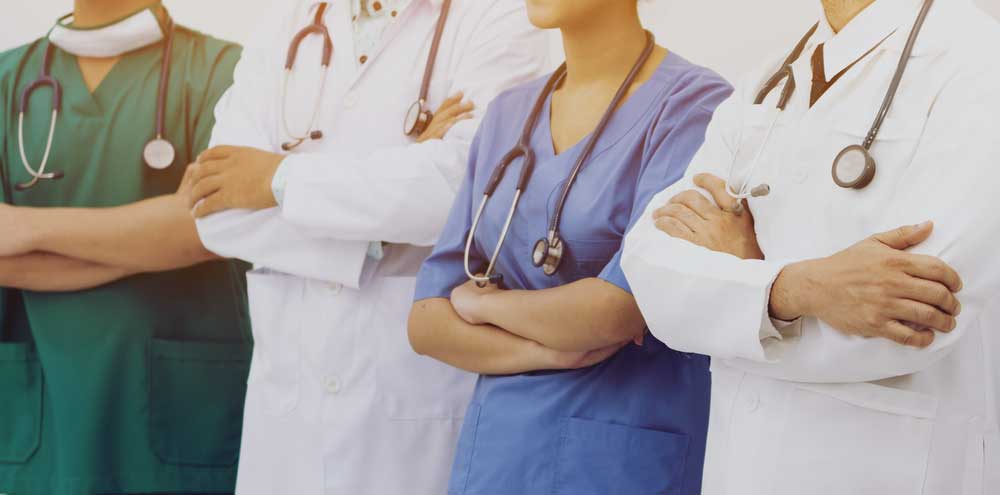 ---
---
The Centre on Wednesday released guidelines for doctors that list medications they can and cannot prescribe to patients through teleconsultations and requested private and retired doctors to join India's battle against the growing novel coronavirus epidemic.
The teleconsultation guidelines are intended for use by doctors across India who might receive requests for telephone or online consultations from patients with various illnesses asked to avoid outpatient visits to hospitals.
The health ministry in an advisory earlier this month had asked hospitals to postpone elective surgeries and urged people to avoid visits to hospital outpatient departments as part of efforts to reduce crowds, enhance social distancing and lower hospital loads.
India's cumulative count of coronavirus patients rose by 67 fresh cases to 606 on Wednesday with the highest numbers in Maharashtra (125), Kerala (101) and Karnataka (41). Forty-three patients have recovered and 10 have died.
The guidelines from the board of governors of the Medical Council of India and the Niti Aayog classify medicines into multiple categories — medications that can be prescribed through any mode of teleconsultation, medications that can be prescribed during the first consultation after a video consultation or re-prescribed during follow-up consultations, and prohibited medications that should not be prescribed through teleconsultations.
The prohibited list includes "drugs that have a high potential for abuse and could harm the patient or society at large if used improperly". These include medicines under Schedule X of the Drugs and Cosmetics Act and the Narcotics and Psychotropic Substances Act.
Doctors could prescribe medicines for fever, cold and cough and vitamin supplements and certain antibiotics through first-time consultations and medicines for chronic conditions such as asthma, high blood pressure or diabetes in follow-up consultations.
The Niti Aayog, the Centre's apex think tank, on Wednesday requested private sector doctors, former defence services doctors and retired doctors to work as "volunteers" against the "unprecedented public health emergency" posed by the coronavirus disease.
"In case the outbreak leads to a high number of infected individuals, our public health facilities will face tremendous load to take care of the large number of patients," Niti Aayog said on its website. "This overwhelming burden may not be met by available doctors in the public health system."
The central government requests volunteer doctors who are fit and willing to provide their services in the public health facilities and training hospitals in the near future to register on its website, Niti Aayog said.
Even as the Centre and states have tried to augment their hospital infrastructure over the past eight weeks to enhance preparedness for a coronavirus epidemic, critical care specialists have cautioned that available human resources would limit any government response.
While 80 per cent of patients with Covid-19 have mild symptoms, around 14 per cent develop severe disease and around 5 per cent need hospital care, including critical care beds and ventilators.
The health ministry has ordered 1,800 new ventilators for government hospitals but critical care specialists have pointed out that many such hospitals even now face shortages of doctors.
Patterns of Covid-19 in other countries have stirred concerns among health officials and the medical community that the numbers of patients could rise sharply and overwhelm public hospitals.
"There will be need for more doctors as well as nurses," Dhruv Chaudhry, president of the Indian Society for Critical Care Medicine.