Parliament being used to discuss law and order in Bengal, says Mahua Moitra
She says while UP and other states are witnessing uncontrolled violence, Bengal is being singled out unfairly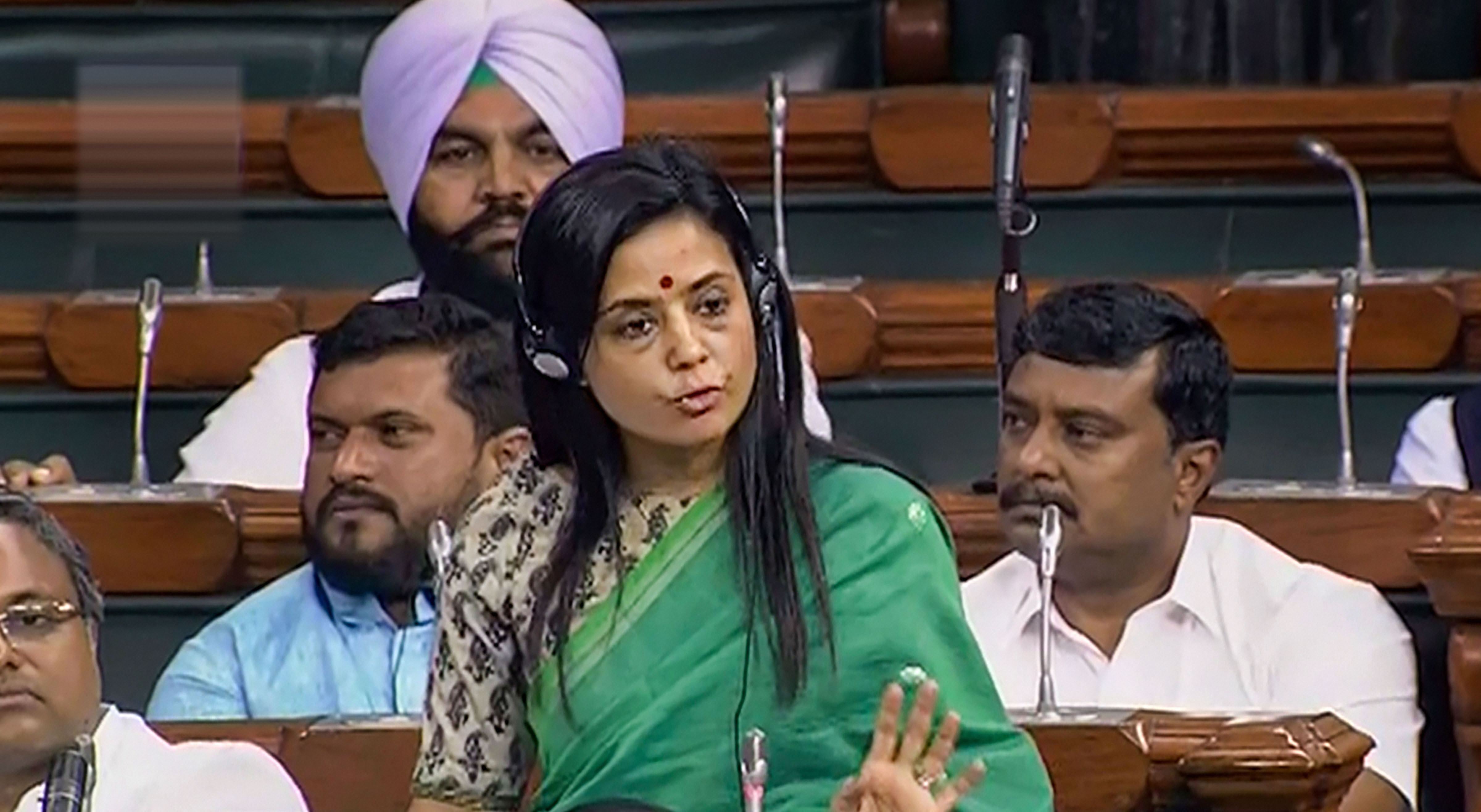 ---
---
Trinamul's Krishnanagar MP Mahua Moitra registered her protest on Tuesday against the "Parliament being turned into a forum to discuss law and order situation in West Bengal." She was speaking during the zero hour of the Lok Sabha.
Moitra's "voice of dissent" in her maiden speech a week ago in the Lok Sabha found admirers and marked her as a leader for watch out for. She recounted early warning signs of fascism and drawing conclusions that India's constitution is under threat.
"While Uttar Pradesh and some other states are witnessing spates of uncontrolled violence, West Bengal is being singled out unfairly for discussions," said Moitra. She also expressed concern regarding over-generalisation and communal nature of the discourses.
The BJP-TMC sparring over violence in West Bengal was taken up in the Rajya Sabha on Monday as well when Home Minister Amit Shah said that Centre had every right to demand to end the spate of political killings in the state.
"I would appeal to Mamata Banerjee to restore peace in the state because it is her constitutional responsibility. She should do it immediately, and I have a right to advise her," said Shah. He also defended BJP-ruled Uttar Pradesh saying there were no political killings in the state.
Another Trinamul MP, Sudip Bandyopadhyay, also spoke on the need to avoid state subjects to be raised in the Parliament earlier. He requested the speaker to not allow anyone on the floor of the house to speak if the matter is related to law and order situation.
She quoted Akbar Allahabadi's sher to compare their situation in the Parliament. "hum aah bhi karte hain to ho jaate hain badnaam, vo qatl bhi karte hain to charcha nahin hota (I do suffer slander, when I merely sigh, She gets away with murder, no mention of it nigh) [Translation from Rekhta]."