Odisha Assembly committee to inspect Puri heritage work
The state government formed the panel before the House was adjourned sine die after the culmination of the budget session on Thursday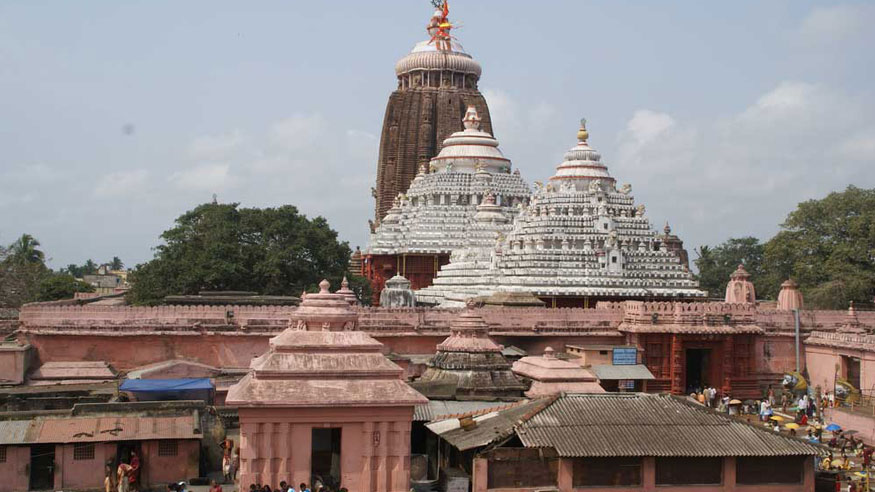 The Lord Jagannath temple in Puri.
File photo
---
Bhubaneswar
|
Published 02.04.22, 12:15 AM
|
---
An eight-member Odisha Assembly committee has been formed to inspect the work of the Heritage Corridor Project going on around the Lord Jagannath temple in Puri.
The state government formed the panel before the House was adjourned sine die after the culmination of the budget session  on Thursday.
The Opposition had expressed concern about the negative impact on the temple owing to the construction work.
The Opposition has alleged that there has been complete violation of the Ancient Monuments and Archaeological Sites and Remains Act and the state government was carrying out development work within the 100 metres of the monument, which was illegal.
The Act prohibits any kind of construction within a 100m radius of an ancient monument. A section of leaders had alleged that the ongoing construction work has led to development of cracks in the 12th century shrine.
Earlier, Puri BJP MLA Jayant Kumar Sarangi had said that the construction work was being undertaken close to the shrine without the approval of the National Monuments Authority (NMA) and the Archaeological Survey of India (ASI).
He had also raised apprehension about deep pits being dug close to the Shree Jagannath temple resulting in cracks developing in the walls. Even Congress MLAs had supported him and demanded the constitution of a House panel to ascertain the veracity of these allegations.
The issue was also raised in Parliament on Thursday by Bhubaneswar BJP MP Aparajita Sarangi who accused the Odisha government of carrying out the work around the Puri temple without the approval of the NMA and other concerned authorities.
However,  BJD Puri MP Pinaki Misra countered the allegation and asserted that the work was being done with the permission of the NMA.
"No digging was done.  Work was carried out for the construction of four toilets for the benefit of devotees. This will not have any impact on the temple," he said.
Jagannath Sena, an organisation working for the cause of Puri Shree Jagannath Temple, on Friday held a protest rally and burnt the effigies of Puri MP Misra for giving   misleading information in Parliament about the work being done around the Shree Jagannath temple.
Convener of Jagannath Sena, Priyadarshan Pattnaik said: "Puri MP Misra told a lie in Parliament on Thursday regarding the developmental works being undertaken by the state government near the Shree Jagannath temple. What was the need for him to tell a lie? Anyone can see whether any digging has taken place or not near the temple. Because of the construction work, a number of cracks have developed on the edifice of the temple."
The corridor project envisages development within a 75-metre radius of the temple. It aims at development of mutts, restructuring of the age-old amenities for devotees, construction of a reception centre and control centre for enhancing the security system around the shrine.