Panel seal on rasgulla's Odisha origin
Committee cites references from old texts to refute Bengal's claim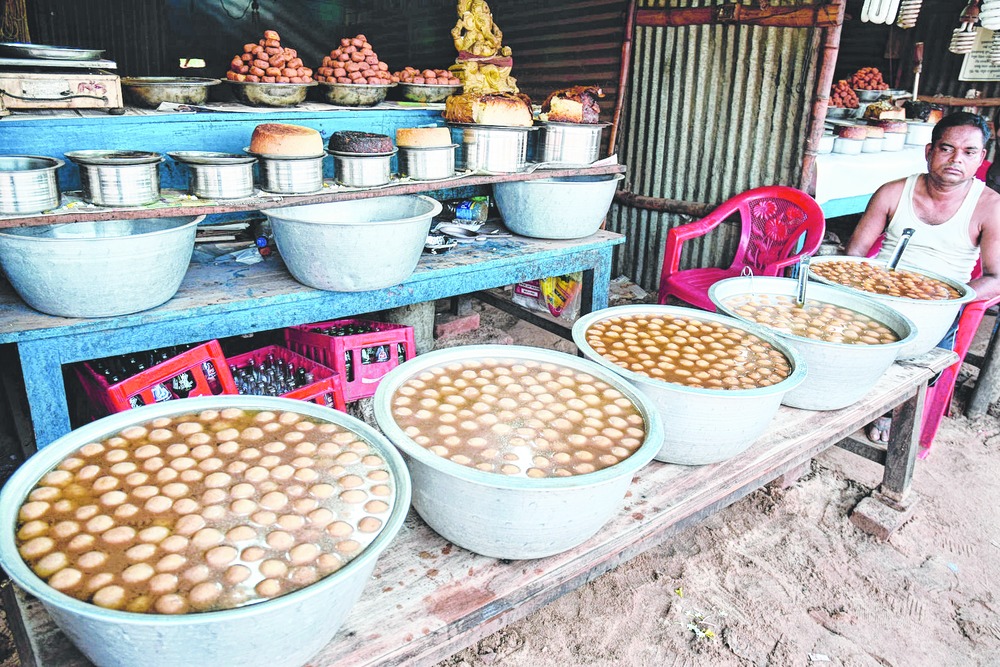 ---
---
Bhubaneswar, July 13: The committee formed to settle the issue of rasgulla's origin today confirmed that the sweet had its roots in Odisha.
The state government had formed the committee to get the geographical indication (GI) tag for the sweet after Bengal staked its claim over the origin of the delicacy. The committee has submitted its report to the state government's department of science and technology.
In its 100-page report to the state government, the committee has cited several references to stake claim to the origin of the sweet and prove the Bengal government's stand "wrong".
The committee, which is headed by eminent Jagannath cult scholar Asit Mohanty, had submitted its interim report in September last year.
In support of Odisha's claim, the committee has pointed to the sweet's reference in Dandi Ramayana, a version of the epic adapted by Balaram Das in the 16th century. Tracing the origin of the sweet, the report also claimed that the sweet was being offered to gods in mutts and temples for over 600 years.
The committee has refuted Bengal's claim that rasgulla had reached Odisha under the influence of Shri Chaitanya. The neighbouring state had also claimed that chhena (cottage cheese), from which rasgulla is made, was invented in Bengal.
The Mohanty committee in its report has also mentioned that selections from Odia literature published by Calcutta University in 1924 had references to the sweet's origin in Odisha. "After detailed research, we have gathered evidence that the sweet had a strong presence in the state. Now we will move forward and take the necessary steps to get the GI tag for the sweet," said science and technology minister Pradip Kumar Panigrahi.
The state government had initiated the process to obtain GI tag for Pahala rasgulla in May. But the process got delayed after the Bengal government stepped in to stake its claim over the sweet's origin.
The GI indication would confer legal protection to the Odisha rasgulla, along with preventing its unauthorised use. The first item from Odisha that received the GI tag was the Kotpad handloom fabric. At present, there are 14 items from the state on the list with patta chitra textile being the latest addition to it.