Pakistan must be happy, says BJP
Law minister Ravi Shankar Prasad said the resolution went "against national interest"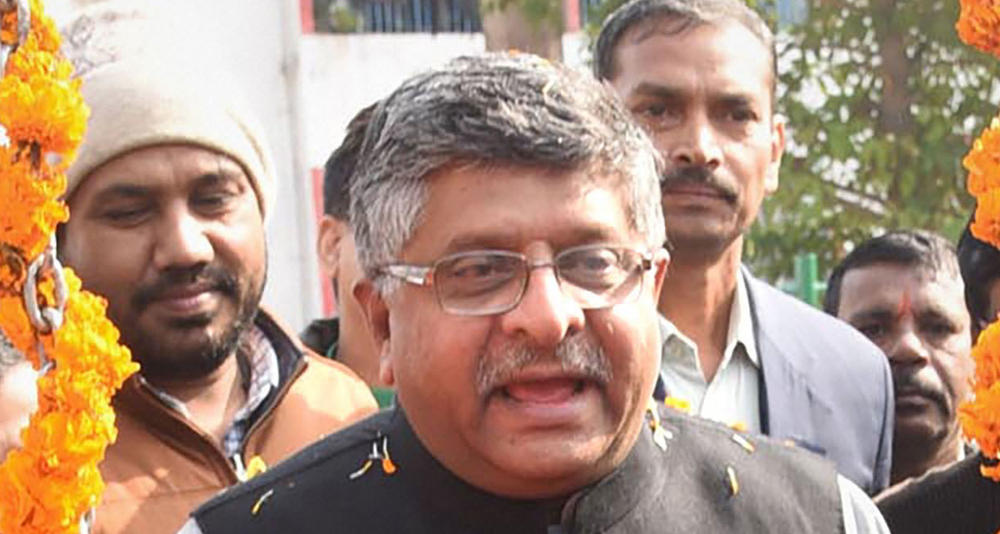 ---
---
The BJP on Monday slammed the Opposition's meeting over the citizenship act and the planned population and citizens' registers, saying the resolution passed by the parties that attended the meet would gladden the "heart of Pakistan".
Law minister Ravi Shankar Prasad said the resolution went "against national interest", indicating an effort to sharpen the political tussle over the contentious issue.
"The resolution passed today must have gladdened the heart of Pakistan. The resolution is against national interest (and) against national security…," Prasad said, slamming the Congress for standing with "urban Naxals" and the "tukde-tukde gang", a Right-wing coinage that stigmatises liberals and Left-leaning activists.
The Congress had convened the meeting to build on the public anger against the Citizenship (Amendment) Act, the National Population Register and the National Register of Citizens.
Prasad's response clearly showed the BJP and the Narendra Modi government were firm on going on the offensive over the citizenship issue despite intense protests against the law.
Some allies like Nitish Kumar's Janata Dal United too have reviewed their support to the amended law.
Nitish has also said a countrywide NRC would be a needless exercise.
Prasad said the CAA was a "true national occasion to expose Pakistan's duplicity and barbaric treatment of its minorities" and underlined that instead of doing so, the Congress-led Opposition was ready to go to any extent in opposing Modi.
Prasad targeted Congress chief Sonia Gandhi and Rahul Gandhi for pushing the resolution and also highlighted the absence of the BSP, Samajwadi Party, Trinamul and the AAP at Monday's meeting. "Opposition unity has been blown off," he said.
"Soniaji and Rahulji ko badhai, Pakistan ko khush karne ke liye (We congratulate Soniaji and Rahulji for making Pakistan happy)," Prasad said.
He held the Congress responsible for fomenting violence over the CAA and asked why violence had not taken place in Congress-ruled states.