Nowhere is it more needed than in India: Cipla head
Oxford Covid vaccine to roll out next year
Cipla head confirms this is the same that the Serum Institute of India is making under an agreement with the British-Swedish MNC AstraZeneca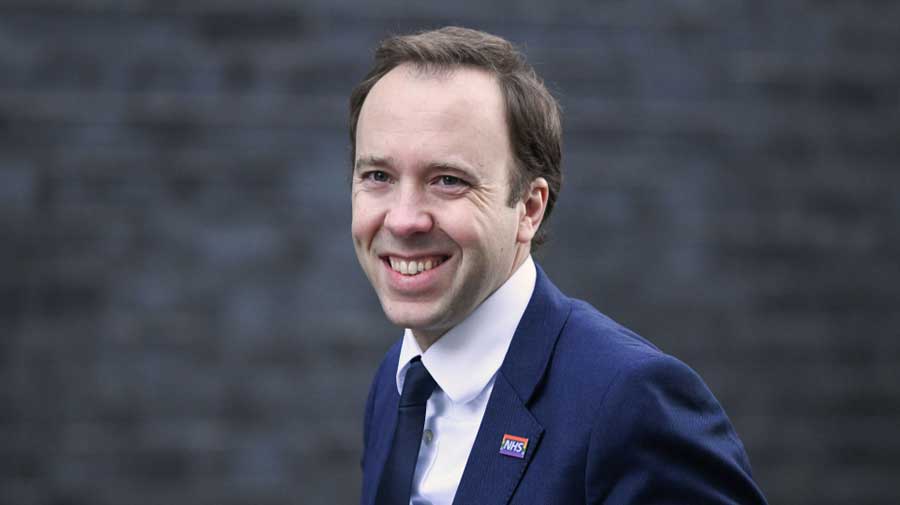 ---
|
London
|
Published 08.09.20, 01:41 AM
---
The Oxford University vaccine for Covid-19 is "likely" to be ready early next year and in the best-case scenario later this year, UK health secretary Matt Hancock told the London radio station LBC on Monday.
In an interview with The Telegraph, Cipla head Yusuf Hamied confirmed this is the same vaccine that the Serum Institute of India is making under an agreement with AstraZeneca, the British-Swedish multinational pharmaceutical and biopharmaceutical company. Serum Institute has already put aside several million doses.
If this vaccine — codename ChAdOx1 nCoV-19 — is approved by the UK authorities, it is "99 per cent" certain that it will also apply to India without further testing, Hamied said. "But tests are already being done in India," he added.
He said Cipla was doing clinical tests on behalf of the Russian vaccine. Nowhere was a vaccine more needed than in India: "India is in bad shape."
The Mail highlighted an unenviable statistic on Monday: "India now has the second highest number of Covid-19 cases behind the US as number of infections surges."
Hancock was interviewed by presenter Nick Ferrari on LBC's "Call the Cabinet", a programme on which ordinary listeners can question senior members of the government.
It was Ferrari who asked Matt whether the UK was behind Australia: "Maybe where Australia expects to receive AstraZeneca vaccine within months, possibly January, February next year — around 3.3-4 million doses — are we in line behind them?"
A spirited Hancock cut in: "No, no. We're ahead of them — we've got 30 million doses already contracted for with AstraZeneca. In fact, they are starting to manufacture those doses already ahead of approval."
He went on: "So should that approval come through — and it's still not certain, but it is looking up — should that approval come through them, we're ready to roll out and in fact this year.
"Well, the best-case scenario is if that happens this year (but) I think more likely is the early, earliest part of next year — in the first few months of next year is the most likely, but we've also bought a vaccine ahead of it getting approved from a whole different series of international vaccines as well."
There is real concern about a surge in the pandemic over winter. Government data last week showed a surge in 2,988 cases in a single day, the highest since May 22. According to BBC health editor Hugh Pym, "The more you test the more new cases you will find. But the jump of more than one thousand in a day is a significant new spike."
The Guardian reported: "More than 100 NHS trusts in England could be at or above full capacity this winter if they faced a second wave of coronavirus admissions on top of the usual seasonal workload, with figures suggesting that dozens would have 10 per cent fewer beds than needed."
The government is currently urging people to return to their offices having advised them for months to stay away. Schools have reopened.
Hancock said younger people could still have serious illness and pass on the disease to more vulnerable people, including their grandparents.
The death toll among Asians in the UK, where people tend to live in inter-generational families and attend temples, mosques and gurdwaras in large numbers, has been disproportionately high.
Hancock said: "The rise in the number of cases we have seen over the last few days is largely among younger people — under 25s, especially between 17 and 21 — and the message to all your younger listeners is that even though you are at lower risk of dying from Covid if you're under 25, you can still have really serious symptoms and consequences.
"Long Covid — where people six months on are still ill — is prevalent among younger people. Also, that you can infect other people — this argument that we have seen that some people come out with saying, 'You don't need to worry about a rise in cases because it is younger people and they don't die' — firstly, they can get very, very ill. And secondly, it inevitably leads to older people catching it from them — don't infect your grandparents."