Some on his part, some on our: Priyanka
Overtures to Prashant Kishor didn't work out: Priyanka
Partnership fell through at some point of time, she adds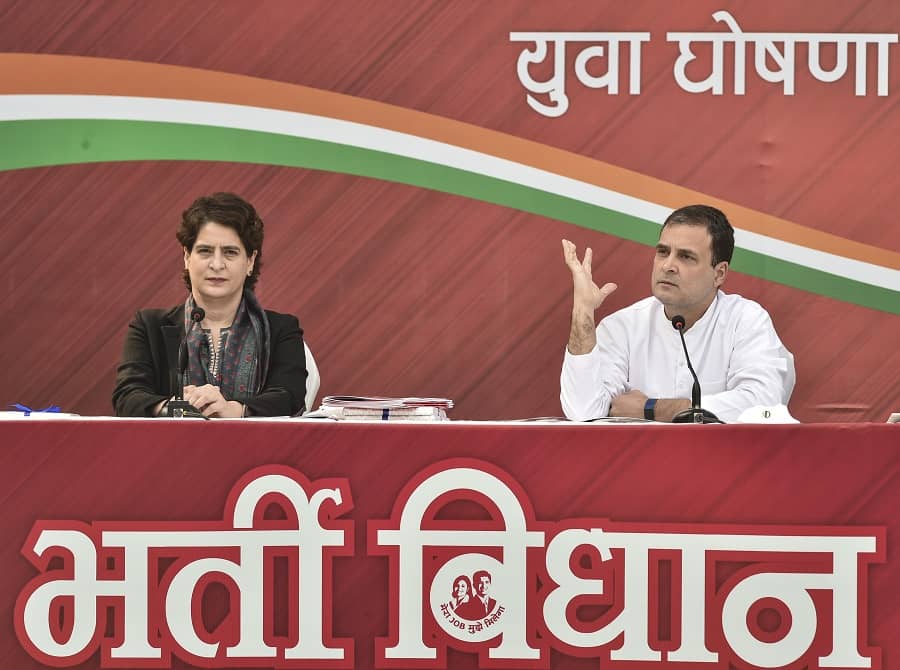 Priyanka Gandhi Vadra (L) with Rahul Gandhi at the launch of Congress' Youth Manifesto in New Delhi on Friday
PTI Picture
---
New Delhi
|
Published 21.01.22, 09:22 PM
|
---
Congress Uttar Pradesh General Secretary Priyanka Gandhi Vadra admitted on Friday that there was a real possibility of election strategist Prashant Kishor joining the Congress last year but "it did not work out," according to ndtv.com. 
Priyanka told NDTV that the partnership fell through over "multiple" reasons.
"I think it did not work out for multiple reasons. Some on his part, some on our part. I wouldn't want to get into the details of that. Broadly there was an inability to agree on certain issues, which sort of impeded the discussion from moving froward," she said. 
"Had there been that reluctance, there wouldn't have been so many discussions. The possibility of Prashant Kishor - aka "PK.. At some point yes. It did not work out," she added. 
Prashant Kishor held several rounds of discussions with all three Gandhis - Sonia Gandhi, Rahul Gandhi and Priyanka Gandhi.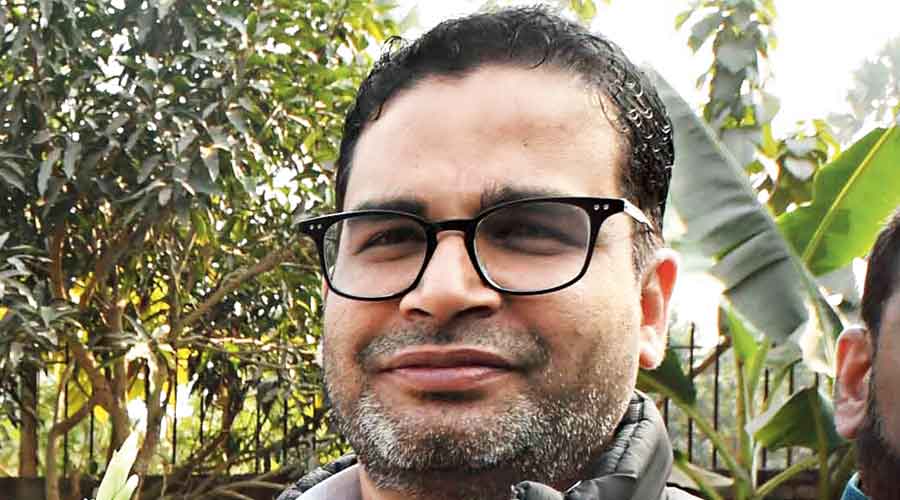 The space represented by the Congress is vital but its leadership is not the divine right of an individual particularly when it has lost 90 per cent elections in the last 10 years, poll strategist Prashant Kishor had said earlier in an apparent swipe at Rahul Gandhi.
His remark sparked a sharp response from the Congress with party spokesperson Pawan Khera saying on Twitter, The individual being discussed here is pursuing his Divine Duty to struggle and save Indian democracy from the RSS.
"A professional without ideological commitment is free to advice parties/individuals on how to contest elections but he cannot set the agenda of our politics."
Congress leader Kapil Sibal, a prominent member of the 'group of 23', also called for opposition unity and said the UPA without the Congress will be a body without a soul.
"The IDEA and SPACE that Congress represents is vital for a strong opposition. But Congress' leadership is not the DIVINE RIGHT of an individual especially, when the party has lost more than 90% elections in last 10 years," Kishor said.