Over 95 per cent of unskilled workers 'underpaid' in Delhi
The survey questioned 1,076 respondents including domestic, construction and industrial workers and security guards about their wages, work conditions and social security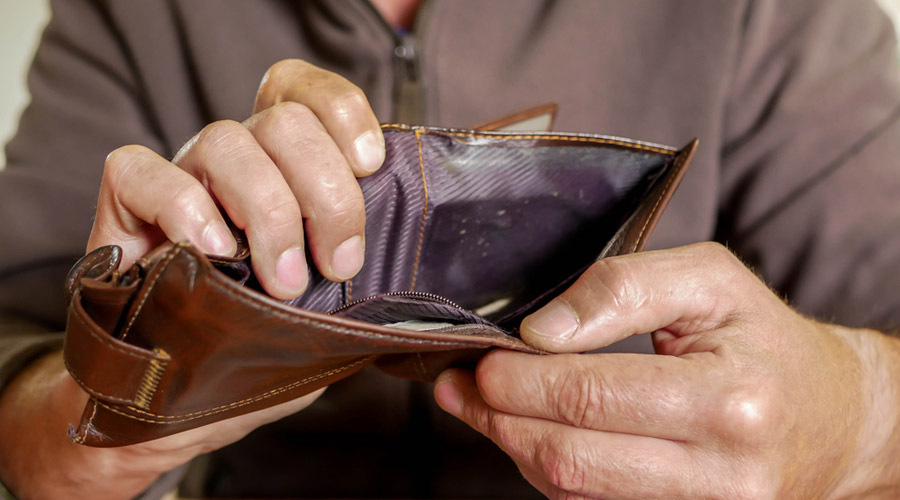 Representational image
Shutterstock
---
New Delhi
|
Published 05.07.22, 02:15 AM
|
---
Over 95 per cent of unskilled workers in Delhi are denied the minimum wage notified by the state government, a survey released on Monday by a civil society organisation has found.
The survey, "Accessing minimum wages: Evidence from Delhi", conducted by the Working People's Coalition (WPC), found that about 46 per cent of the respondents earned monthly wages between Rs 5,000 and Rs 9,000.
When the survey was conducted in January and February this year, the prescribed monthly minimum wage in Delhi was Rs 16,064 (about Rs 618 a day for 26 days a month). It has since been raised to Rs 16,506 (about Rs 635 a day).
The survey questioned 1,076 respondents including domestic, construction and industrial workers and security guards about their wages, work conditions and social security. Of those surveyed, 43 per cent were women.
Some 98 per cent of women workers and 95 per cent of male workers receive wages below the minimum wage, and around 74 per cent were unable to save even Rs 500 a month, the survey found. More than 90 per cent of the workers had no social security.
More than two-thirds of the workers were unaware of the laws that protect their right to decent wages, safe working conditions and social security, the survey found.
Lal Mohan, a man from Bihar engaged as a security guard at Radhika Apartment in Dwarka, told The Telegraph that he receives Rs 9,000 a month from his employer, a labour contractor. He works from 8am till 8pm seven days a week although the labour laws stipulate an eight-hour working day, with extra payment for working overtime.
"If I fail to come for a day because of illness, the contractor deducts Rs 300," Lal Mohan said.
He needs to walk 100 metres to relieve himself — in the open — as the apartment has no toilet for him, he said.
"In Delhi, a security guard's salary is Rs 9,000 a month at private apartments. There's no provident fund or insurance. If work had been available in my village, I would not have come to Delhi," he said.
Ramendra Kumar from the Delhi Shramik Sangathan, which provided guidance for the survey, told this newspaper: "The workers' awareness is very low. They think the payment for overtime duty means two samosas and a cup of tea. They don't protest when they are made to do extra work and remain underpaid."
Labour economist K.R. Shyam Sundar, professor of human resource management at the XLRI, Xavier School of Management, Jamshedpur, attributed the situation to a "neoliberal economic structure" that seeks to maximise profit by minimising labour costs.
"In the neoliberal economic structure, the competition is happening via cheaper labour. The workers are made to work longer hours at lower (than minimum) wage and without ensuring safety," he said.
Sundar said inspections of factories and work sites, as mandated by labour laws, were rarely carried out. Many companies operate without registration, too, he said. Small and medium-scale factories have no trade unions.
Sundar expressed concern that workers' exploitation would increase after the implementation of the new labour laws passed in recent years that have relaxed the inspection norms.
"Unless inspection is strengthened and the trade unions organise the workers to raise the issue of their rights, this exploitation will continue," Sundar said.
About 50 per cent of the survey's respondents hailed from Bihar and Uttar Pradesh, and 20 per cent from Madhya Pradesh and Rajasthan. Most were aged between 26 and 45. More than 60 per cent had not cleared Class V.
Mundka fire
The WPC has also released a fact-finding report on the May 13 fire at a factory in Mundka, west Delhi, whose official death toll is 27 although survivors have claimed that 50 workers died.
The report says the four-storey building that housed the factory had neither a fire safety certificate nor a valid factory licence. It lacked the minimum safety arrangements.
Vishal, a worker, said that some workers had escaped death by climbing down a rope but many others died as the narrow lane on which the factory stood delayed rescue teams' arrival.