Outpouring of grief in Vietnam for 'Balika Vadhu'
Questions over actress's death in Mumbai, shock in Hanoi where serial tops television charts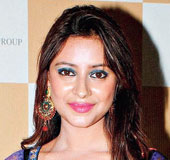 ---
Published 03.04.16, 12:00 AM
|
---
New Delhi, April 2: Nguyen Dung, a journalist-turned-filmmaker in Hanoi, said she stopped in the middle of sipping her lotus stem juice when she read the news on her smartphone this morning.
Pratyusha Banerjee, the actress who played the lead role of Anandi in the sitcom Balika Vadhu from 2010 to 2013, had died. So had an important slice of life for Nyugen from that period, when she had returned to Vietnam after four years in the US.
In Mumbai, Banerjee's death - she was found hanging yesterday in her Andheri apartment - has triggered a series of questions surrounding responsibility for her passing at the age of 24. But the shock from the death has also triggered an outpouring of grief in Hanoi, Ho Chi Minh City, Hoi An, Danang and other cities across Vietnam, where Balika Vadhu - dubbed in Vietnamese - has stayed at the top of television charts for the past three years.
Vietnam, with a relatively underdeveloped local television production industry, has emerged a key market for competition between television houses from India, China, the Philippines, Thailand and South Korea. More than 85 per cent households in Vietnam have television sets, and the country since the early 1990s has welcomed foreign soap operas into its drawing rooms.
But few shows have left Vietnam as transfixed to the screen in recent years as Balika Vadhu, a show about child marriage with women with red vermilion dressed in traditional Indian saris - customs and attire alien to the South East Asian country.
"It was never the show I wanted to watch - it was just the show you can't ignore in Vietnam," Nguyen said today, speaking from Hanoi. "You try getting people to see something else when that show is coming, and you can have fights in the family."
On a popular Vietnamese social media platform, Zing me, Anh Bao from Danang wrote that he was "heartbroken". "The show isn't the same since she left," he posted in Vietnamese.
On another social media site, Badoo, Ly Phuong from Ho Chi Minh City said her mother had talked about nothing other than Banerjee's death at breakfast today. Reports on the death have been major news on Vietnamese media websites since morning.
The soft-power potential of successful television soaps isn't novel, and Vietnam is a particularly attractive destination. Once a close ally of China, communist Vietnam is now locked in a bitter dispute with its giant northern neighbour over patches of the South China Sea that both claim. The Philippines and Thailand, which have similar concerns with China, have also flooded Vietnam's television market.
South Korean soaps in Vietnam have spawned an entire sub-culture known as Hallyu - or "pop wave". Vietnamese couples can frequently be seen walking in Hanoi or Ho Chi Minh City parks wearing "him-and-her" matching shirts, a practice alien to the country but picked up by the youth from popular soaps from South Korea, where it is common.
But Balika Vadhu has induced a fervour that has left even Indian diplomats astonished.
Last June, two actors - Avinash Mukherjee and Smita Bansal - who, like Banerjee, had once played key roles in the show but had since quit, had visited Hanoi for a promotional trip organised by Viacom 18, the Indian production house that made the show.
"They were mobbed by fans everywhere," recalled Sonia Hura, head of corporate communications at Viacom 18, in a recent interview with this correspondent. "Some women even gave them their jewellery, a mark of respect and adulation."
The response to a show that appears to portray a culture very different from Vietnam's isn't that surprising, however, experts said. Asian shows actually hold an edge over their western counterparts in Vietnam.
Shows from more advanced Asian nations like Thailand or South Korea cater to an aspiration for modernity that Vietnamese youth find more realisable than western societies, said Lisa Drummond, associate professor in urban studies at Toronto's York University. Drummond has spent a decade studying Vietnam's urban media landscape and its impact on the country.
Common values like family honour and respect for elders, coupled with shared challenges - parental opposition to their child's choice of a partner, for instance - reflected in soaps across South Asia and East Asia resonate in Vietnam too.
"There's enough in the shows that's different from Vietnam to intrigue the audience," Hura said. "But there's also enough in common for them to be able to relate to the story."