Opposition team set for Kashmir visit
Rahul and others line up visit, centre 'advises'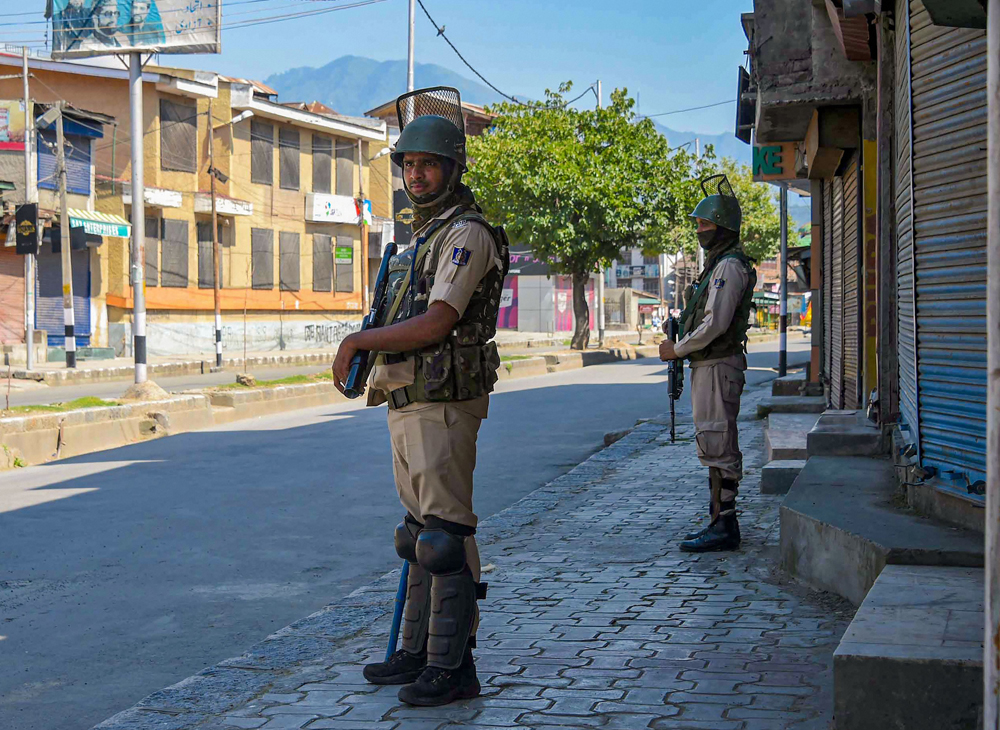 ---
---
Representatives of nine Opposition parties, including Rahul Gandhi, have decided to visit Srinagar on Saturday to assess the situation, sources said.
While the Trinamul Congress was alone in officially announcing the trip and its participation, sources in the other parties confirmed the decision.
As news about the Opposition plan broke, the Union home ministry circulated a statement that it attributed to the Jammu and Kashmir administration, requesting political representatives to avoid visiting the state now.
The 12-member Opposition delegation is expected to arrive in Srinagar shortly after noon. Besides four members from the Congress, it is expected to include former Janata Dal United leader Sharad Yadav and representatives from Trinamul, CPM, CPI, the Nationalist Congress Party, Rashtriya Janata Dal, DMK and the Janata Dal Secular.
A PTI report suggested that Sitaram Yechury (CPM), D. Raja (CPI), Tiruchi Siva (DMK), Manoj Jha (RJD), Ghulam Nabi Azad and Anand Sharma (both Congress) would be part of the delegation.
Trinamul tweeted: "Senior Trinamool Congress leader Dinesh Trivedi to visit Srinagar on Saturday along with other Opposition leaders."
Azad (twice), Yechury and Raja had tried to visit Jammu and Kashmir in the past fortnight but were sent back from the airport each time.
The government statement said: "At a time when the government is trying to protect the people of Jammu & Kashmir from the threat of cross-border terrorism and attacks by militants and separatists and gradually trying to restore public order by controlling miscreants and mischief-mongers, attempts should not be made by senior political leaders to disturb the gradual restoration of normal life.
"Political leaders are requested to cooperate and not visit Srinagar as they would be putting other people to inconvenience. They would also be violating restrictions…."
This would not be the first visit by an Opposition leader to a trouble spot. As Gujarat chief minister, Narendra Modi had visited Mumbai during the 2008 terror attack and made a political statement.
Opposition sources have anyway been asking why their leaders are being prevented from visiting Kashmir if the situation is indeed improving as the government claims.
After Rahul expressed concern over reports of violence in Kashmir, J&K governor Satya Pal Malik had offered to fly him to the state so he could see how normal the situation was.
Rahul had said an Opposition delegation would "take you up on your gracious invitation" and sought "freedom to travel & meet" people instead of an aircraft.
Malik then withdrew the offer, saying Rahul was setting conditions, to which the Congress leader said he was ready to come without conditions.