'Demand infusion? Dont' know if word exists'
Opposition states explore options on GST
We wanted to raise the issue in Parliament but we were not allowed, said Chidambaram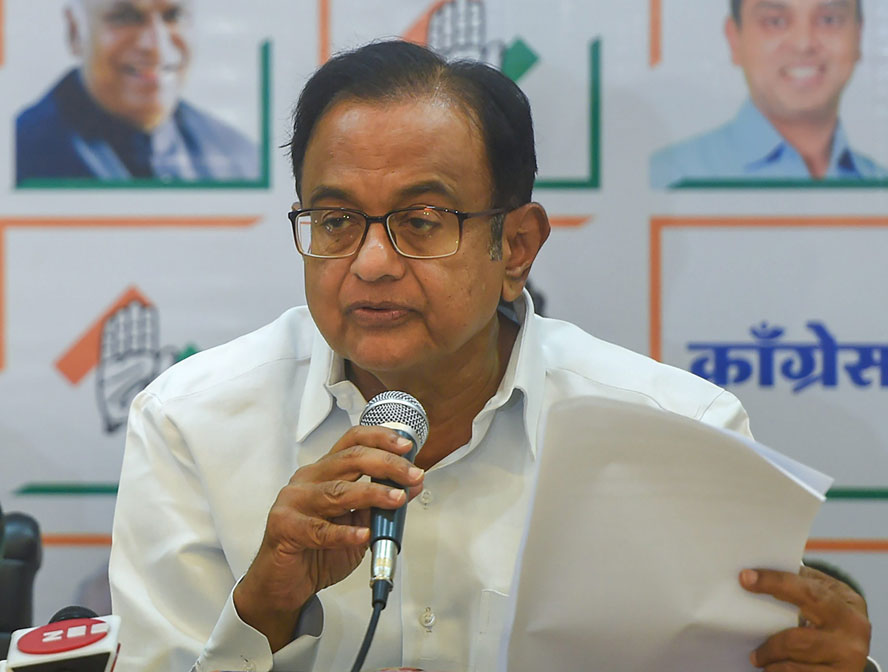 P. Chidambaram
File picture
---
New Delhi
|
Published 14.10.20, 01:59 AM
|
---
A serious confrontation is brewing between the Opposition-ruled states and the Centre over the goods and services tax (GST) issue as some chief ministers are exploring legal options in case their concerns are not satisfactorily addressed.
Former finance minister P. Chidambaram on Tuesday hinted at deep disappointment among Opposition-ruled states by saying: "I was told the states raised the issues of dispute settlement and setting up a group of ministers to examine the concerns. But finance minister Nirmala Sitharaman abruptly ended the meeting and left. She didn't answer the questions. This is not the way to wind up meeting, I was astonished. Debate, come to a consensus."
"We wanted to raise the GST issue in Parliament but we were not allowed. I know some states are exploring options. I have advised patience… let us wait for a few days, give the finance minister a few days to take a decision. After that the states will decide what they want to do," Chidambaram said.
Asked about the Kerala finance minister's indication of moving the Supreme Court, he said: "That's a possible view."
Describing Monday's grand announcement by Sitharaman, Chidambaram said: "It was another sly attempt to dazzle the people with exaggerated numbers and lead them to believe that the government is hands-on and responsive to the needs of the people and the economy. It is also a candid confession that the earlier so-called 'Rs 20 lakh crore package' was a massive failure. It was a failure because it was a hoax. The numbers claimed this time, too. are a hoax. The fiscal impact of these announcements is estimated to be a mere 0.1 per cent of the GDP."
Expressing amusement at the use of the phrase "demand infusion" by the finance minister, he said: "I wonder if such a phrase exists. I am not a trained economist as she (Sitharaman) is but I have not heard this phrase 'demand infusion'. You can say generate demand or stimulate demand."
He took strong objection to the directions issued to government servants on how to spend their own money, describing it as a "retrograde interference" in people's lives.   
Chidambaram said: "Just as the BJP has been telling people what to eat, what to wear, what language to speak, who to love, who to marry, etc, it is now trying to control people on their spending preferences. The offer of a tax concession to 35 lakh central government employees on LTC is a pathetic attempt to induce them to spend twice that amount out of their own money to gain a small benefit on tax. If the employee fulfils all the conditions, then he/she can expect a tax benefit of Rs 300 to Rs 7,200. Let us see how many government employees will avail of the minister's generous gift. Let us also wait for the CAG's audit report of the scheme after 2-3 years."