Opposition pledges Rajya Sabha resistance
The debate will be one of majority Vs morality and we will be standing for the latter, Derek O'Brien said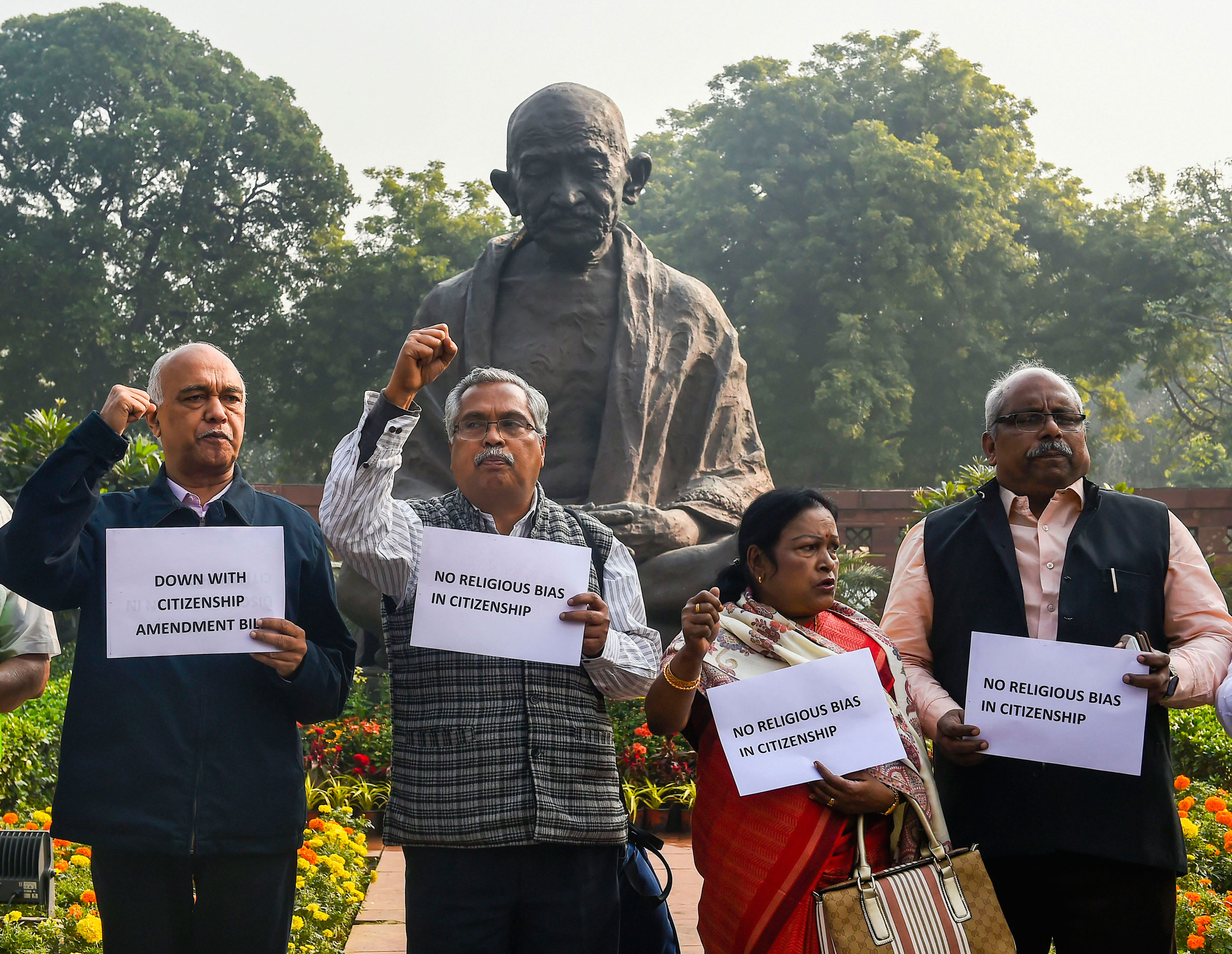 MPs belonging to the Left parties protest the Citizenship (Amendment) Bill 2019, at Parliament in New Delhi, on Tuesday.
(PTI)
---
New Delhi
|
Published 10.12.19, 09:08 PM
|
---
The Opposition, though outnumbered even in the Rajya Sabha, is planning to put up a bigger resistance to the Citizenship (Amendment) Bill when it is brought to the House on Wednesday and is hopeful of having the Shiv Sena also on board this time round.
"The debate will be one of majority Vs morality and we will be standing for the latter," Trinamul MP Derek O'Brien told reporters, adding that the party had issued a whip to ensure full attendance of all its members in the Rajya Sabha through the discussion that is scheduled for Wednesday afternoon.
The Congress, too, has issued a whip to its members and efforts were on through Tuesday to ensure a full attendance of the Opposition so that the government does not get the kind of walkover it got in the Lok Sabha where the bill was passed with a 311-80 margin.
The poor showing by the non-NDA members — which accounts for about 200 MPs — has drawn them flak, with critics pointing out that they could have at least been present in the Lok Sabha and be counted even if the vote was a foregone conclusion given the BJP's brute majority.
The Shiv Sena, which broke its alliance with the BJP to join hands with the Congress and the NCP to form the government in Maharashtra, on Tuesday indicated a possible change of stand on the bill.
While Opposition leaders said the Sena had informally told them that they would oppose the bill in the Rajya Sabha, a series of tweets by Maharashtra chief minister Uddhav Thackeray indicated that this could go down to the wire.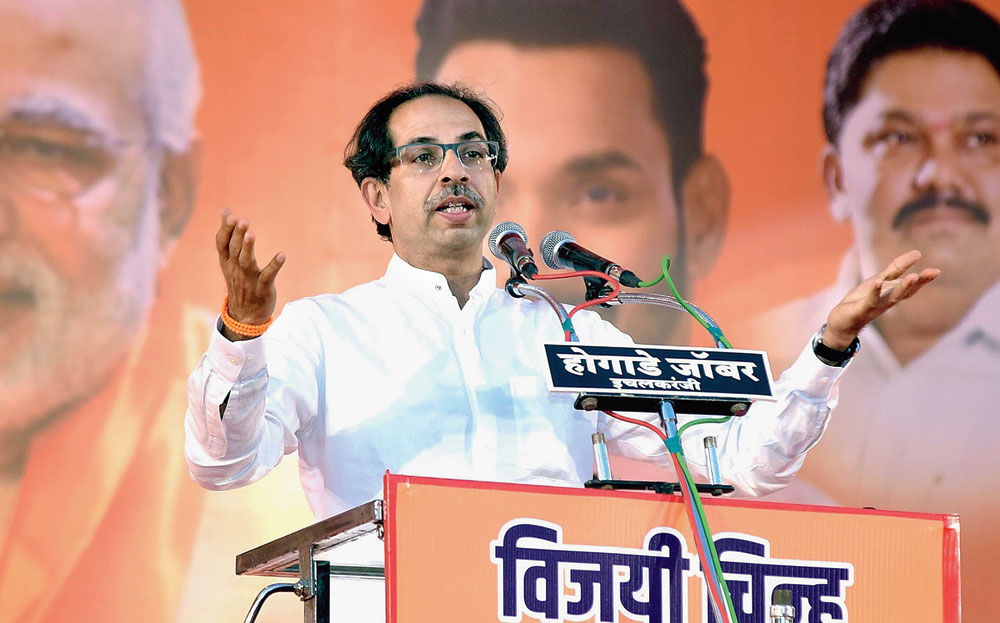 Explaining the Sena's decision to support the CAB in the Lok Sabha, Thackeray tweeted: "We voted yesterday to absorb various people facing brutalities in other countries but we have asked many questions. Those questions we thought would be answered, ranging from national security to rights of locals in various states of India.
"If these queries are not answered, we won't be supporting the CAB in the Rajya Sabha. Every party supporting or opposing it is asking for clarity in national interest. Clarity must be ensured."
Reflecting on the CAB, the Sena chief also said: "There's a perception that whoever votes with the central government is a patriot and who voted against is anti-national. We must get out of that illusion."
As in the Lok Sabha, the Sena's votes will not make a difference to the verdict in the Rajya Sabha where it has only three MPs. As the numbers stand, the combined Opposition — going by the way parties voted in the Lok Sabha — has 109 MPs and the government 131, including the Sena.