Opaque bonds fill political kitty
Declared corporate donations now make up only 1.45 per cent of those revealed in the public domain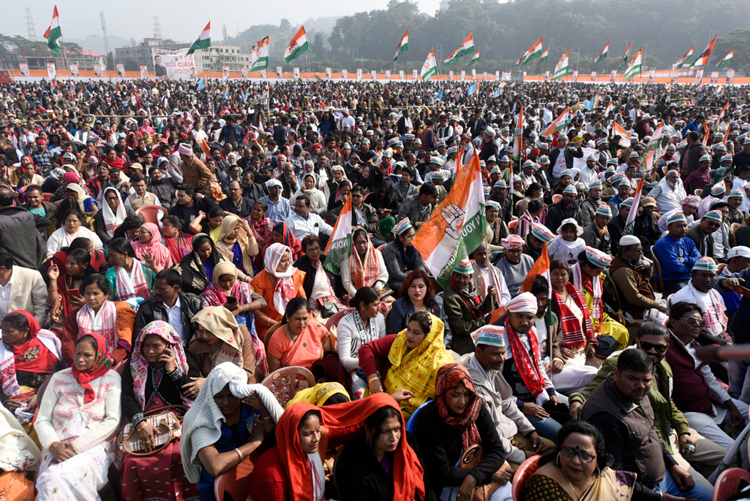 The Congress received about Rs 383.26 crore through electoral bonds, and about Rs 551.56 crore overall via donations and contributions
(Shutterstock)
---
New Delhi
|
Published 13.01.20, 09:59 PM
|
---
Electoral bonds account for nearly two-thirds of the funds received by the seven parties that have reported accepting money through this route in their annual audit report for the 2018-19 fiscal.
These seven — the BJP, Trinamul, BJD, Congress, YSR Congress, JDS and the TRS — received Rs 3,696.62 crore from various sources of funding in 2018-19.
Of this, electoral bonds — the opaque and controversial system of political funding the Narendra Modi government introduced in the 2017-18 budget — account for 65.51 per cent, an analysis of audit reports submitted to the Election Commission has revealed.
Declared corporate donations, on the other hand, now make up only 1.45 per cent of those revealed in the public domain.
According to the analysis by Venkatesh Nayak, programme head of the Access to Information Programme at the Commonwealth Human Rights Initiative, these seven parties individually received 55 per cent to nearly 88 per cent of their funds through electoral bonds.
The Biju Janata Dal and the Janata Dal Secular reported the highest proportions of donations via electoral bonds — 87.91 per cent and 82.20 per cent, respectively. The Congress led among the national parties with 69.49 per cent while the BJP received 61.63 per cent of all its funding through electoral bonds.
In absolute terms, the BJP was way ahead of the rest — both in the funds received via electoral bonds and the total money collected in donations and contributions.
The BJP's overall funding from donations and contributions was Rs 23,540,254,712 crore — about Rs 2,354 crore — making it the only party to rack up an 11-figure sum. Of this, electoral bonds contributed about Rs 1,450 crore.
The Congress received about Rs 383.26 crore through electoral bonds, and about Rs 551.56 crore overall via donations and contributions. For Trinamul, these bonds made up 68.73 per cent of the Rs 141.54 crore received in donations and contributions.
The audit reports establish that electoral bonds have become the preferred route of political funding for those with deep pockets, particularly corporate houses.
Earlier, RTI documents accessed by Pune-based activist Vihar Duvre had shown that 91.77 per cent of the money donated through electoral bonds between March 2018 and October 2019 were in the Rs 1-crore category. The other categories in which the bonds are issued are those of Rs 1,000, Rs 10,000, Rs 1 lakh and Rs 10 lakh.
Among the 12 tranches of bonds issued, only 47 were in the Rs 1,000 category whereas 5,624 bonds were in the Rs 1-crore category, accounting for Rs 5,624 crore of the Rs 6,128 crore generated through electoral bonds.