Oommen Chandy 'framed' in 2013 solar bribery case
Manoj confessed to have intervened after Ganesh Kumar sought his help to save himself from getting implicated in the scam in which Sarita, director of a fraudulent company, was the key accused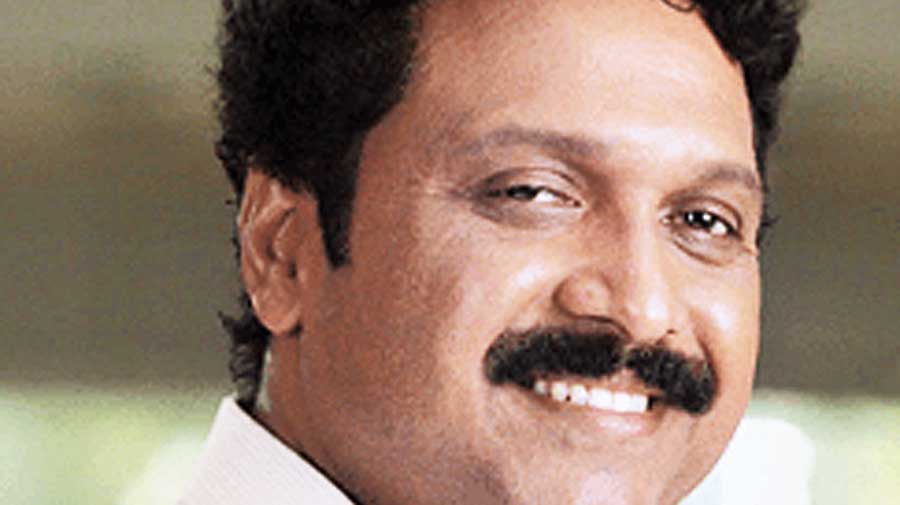 ---
---
A former party colleague of a Kerala MLA has disclosed that then Congress chief minister Oommen Chandy had been wrongly accused of sexual abuse in a letter written by the complainant seven years ago.
C. Manoj Kumar, estranged colleague and relative of lawmaker K.B. Ganesh Kumar, made the disclosure at a Congress campaign for the upcoming local body polls in Kollam on Friday.
"I am revealing now that it was Ganesh Kumar and his PA (personal assistant) who made Sarita (Nair) change her statement," Manoj told the UDF election meeting.
Manoj was the state general secretary of the Kerala Congress (B), headed by Ganesh Kumar's father Balakrishna Pillai. Ganesh Kumar is the lone MLA of the party that switched sides to the LDF in 2018. Manoj joined the Congress recently.
Manoj confessed to have intervened in the matter after Ganesh Kumar sought his help to save himself from getting implicated in the 2013 solar bribery scam in which Sarita, director of a fraudulent company, was the key accused.
"A sexual abuse allegation had cropped up against then chief minister Oommen Chandy. I am someone who believes that it (Chandy's name) was added later," Manoj said, adding that Ganesh Kumar tarnished Chandy after being ignored for a cabinet berth.
After being arrested, Sarita had written a 25-page letter from jail accusing several Congress leaders, including Chandy, of sexually abusing her, taking undue advantage of her position. But the Congress had then claimed that four pages, including the allegations against Chandy, were added as part of a conspiracy.
According to Manoj, it was Ganesh Kumar who forced Sarita to add Chandy's name in the letter. "If I don't reveal all this now I will face God's wrath," Manoj said.
The solar scam had singed the UDF government, as Chandy and several of his ministers were accused of going out of the way to help Team Solar — a company floated by Sarita — get investments and orders for solar panels.
The political uproar against his government had forced Chandy to appoint a judicial commission under retired Justice G. Sivarajan in 2013. In its findings submitted before the LDF government in 2017, the commission had established that bribes totaling Rs 2.16 crore had been paid to several leaders.
"Oommen Chandy knew everything but remained silent," Manoj said.
Ganesh Kumar could not be reached for comment. Neither did he issue any statement.
But Chandy told reporters that everyone already knew what Manoj had revealed on Saturday.
"The truth will always come out. I am a believer (in God). How long can you hide the truth? It will come out one day," said the 77-year-old former chief minister.
"I was neither excessively sad when I was accused, nor am I happy when the truth has started coming out. I knew it (the allegation) will be proved wrong one day," Chandy said.