Odisha minister presents interim budget
The total outlay for 2022-23 would touch Rs 2 lakh crore, which is about 17.6% more than the annual allocation in 2021-22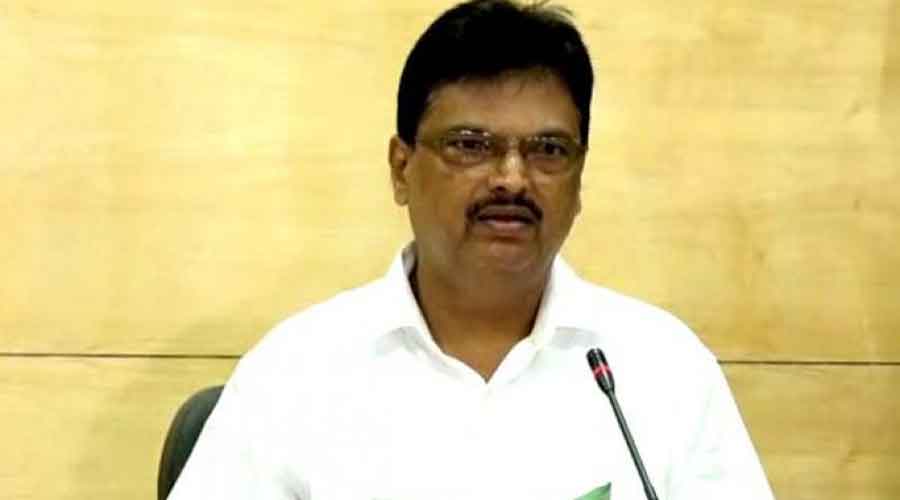 ---
Published 31.03.22, 02:24 AM
|
---
Odisha finance minister Niranjan Pujari on Wednesday presented a welfare, growth, development and investment-oriented interim budget (vote-on-accounts) for 2022-23 in the Odisha Legislative Assembly. The total outlay for 2022-23 would touch Rs 2 lakh crore, which is about 17.6% more than the annual budget 2021-22.
Presenting the interim budget, Pujari said due to the elections to panchayati raj institutions and urban local bodies during February and March, 2022, there was time constraint for completing the entire legislative process for presenting a full fledged budget.
"Instead of presenting a full fledged budget, a vote-on-account budget has been presented to enable us to incur expenditure for the first four months of the financial year 2022-23 on existing establishment, schemes and projects," said Pujari.
"Despite adversities, the Odisha economy is expected to register growth in the range of 9-9.5% in 2022-23. Our focus on industries and MSME (Micro Small and Medium Enterprises) sector, social sector, employment generation and higher investment in infrastructure is likely to help the economy register a nominal growth of beyond 12% in 2022-23."
He further said: "During 2021-22, we have significantly increased mining revenue through effective renewal of mining leases. This has reduced our dependence on central transfers with the state's own revenue contributing about 58% to the total revenue pool."
Pujari has made adequate budget provisions for various flagship programmes of the Naveen Patnaik government including Biju Swasthya Kalyan Yojana that aims to provide free medical facilities to over 96 lakh economically vulnerable families in the state. Similarly, a budget provision of Rs 2,335 crore has been made under the Mukhyamantri Swasthya Seva Mission for building health infrastructure and services.
Similarly, the budget provision of Rs 1,874 crore has been earmarked under another flagship programme of the Odisha government KALIA Scheme that aims to provide financial assistance to farmers.
The government that has won the election to the panchayati raj institution as well as to the urban bodies, has made adequate budget provisions under various housing schemes such as PMAY (Pradhan Mantri Awas Yojana) — Gramin, PMAY-Urban and Biju Pucca Ghar schemes.
Another flagship scheme of the Naveen government is Mo School (My School). Under this scheme, Rs 521 crore is earmarked under Mo School Abhiyan, Rs 439 crore for Smart Class Rooms in selected 100 schools of excellence, and Rs 420 crore for Odisha Adarsha Vidyalaya.
The state government has also earmarked Rs 204 crore for infrastructure development of technological universities and engineering colleges, engineering schools, polytechnics in the state. The state government has also earmarked Rs 3,567 crore for undertaking various women and child centric policies and welfare measures in the state.