Odisha govt to give Rs 6 crore cash prize to Pramod Bhagat
A formal announcement in this regard will be made after the athlete meets chief minister Naveen Patnaik on Friday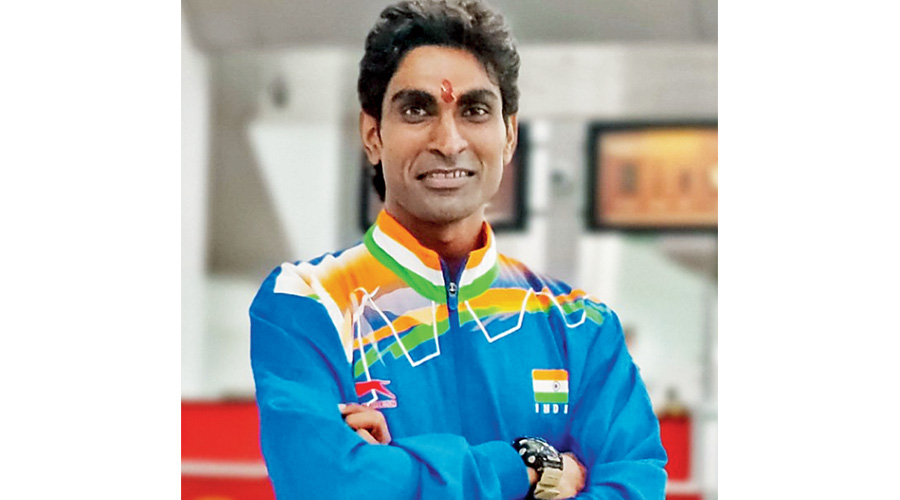 Pramod Bhagat
File picture
---
Bhubaneswar
|
Published 09.09.21, 12:52 AM
|
---
The Odisha government will give Rs 6 crore  cash prize to Pramod Bhagat, who won a gold medal in badminton in the recently concluded paralympics in Tokyo.
A formal announcement in this regard will be made after Bhagat meets chief minister Naveen Patnaik on Friday, sources said.
"Besides Rs 6 crore, many more awards will be given to Bhagat who made the state proud at the international level," said a senior official. Sources said he will be offered a Group A government job.
Officials said Naveen had earlier announced that the state government will award gold medalists of Tokyo Olympics with Rs 6 crore, silver medalist with Rs 4 crore and bronze medalist Rs 2.5 crore. Besides Rs 15 lakh will be given to athletes for participating in the Olympics.
"That announcement stands for the winner of the paralympics," said an official.
After being felicitated by the Government of India in New Delhi, Bhagat told The Telegraph: "I am indebted to the people of Odisha for their love and the chief minister for his constant support to the players and above all the sports. My achievement will certainly kindle a ray of hope among lakhs of differently abled persons to see dreams and translate them into reality."
Bhagat said: "Union sports minister Anurag Thakur felicitated all the medalists of the paralympics on Wednesday in New Delhi. The Government of India would also share the cash prize as per the government guidelines."
Bhagat said after he meets the chief minister in Bhubaneswar, he would go to Puri to offer his prayers at the lotus feet of Lord Jagannath.
The 33-year old Bhagat said: "So far I have been concentrating on a medal in the Olympics. Now I am settled and will share the good news of my marriage in the coming days."
He said: "I have seen poverty at very close quarters. I remembered my parents on the day I won the gold medal. Had they been alive, they would have been the happiest persons at this moment. Now these are things of the past. Now I will buy a house in Bhubaneswar and another in my town Attabira in Bargarh district."
What's cooking?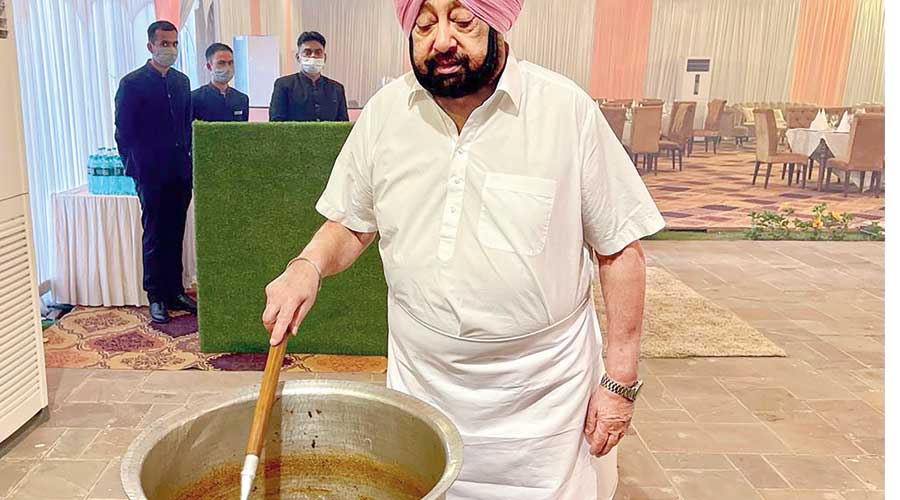 Punjab chief minister Amarinder Singh cooked at a dinner hosted by him on Wednesday in honour of the participants of the Olympic Games from the state . The dinner was hosted at Amarinder's farmhouse at Siswan in Mohali. On the menu were Mutton Khara Pishori, Long Ellachi Chicken, Aloo Korma, Dal Masri, Murg Korma, Dugani Biryani and Zarda Rice.